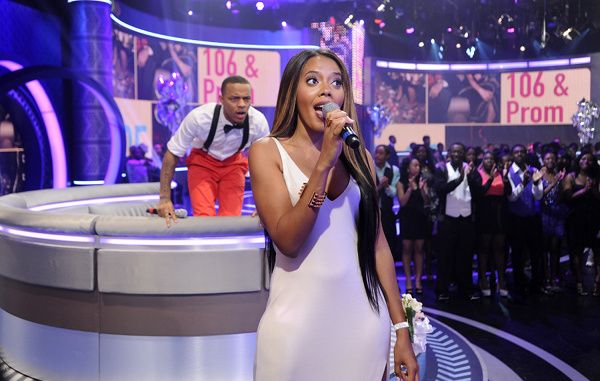 Bow Wow took Angela Simmons to the prom on a special episode of "106 & Park".  Check out their prom attire inside and see Amber Rose flaunt her post-pregnancy body with Wiz Khalifa in Las Vegas.  
Though we've seen Bow Wow and Angela Simmons out and about as "friends" on numerous occasions, they went on an official date for Friday's "Prom" episode of "106 & Park."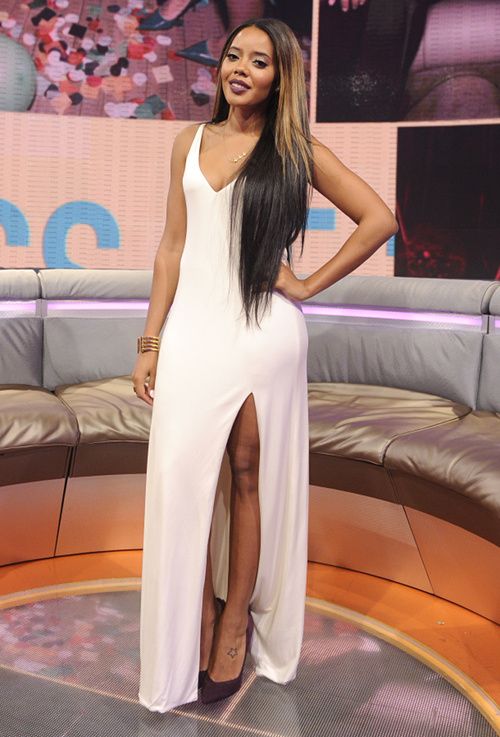 Angela wore a long white sequined gown with a thigh-high slit, while Bow Wow rocked a pair of salmon colored trousers with a black bow tie. 
16-year-old Disney star and "Dancing with the Stars" finalist, Zendaya co-hosted with Bow Wow in an adorable black & white tuxedo, top knot and red lips. It's interesting that we haven't seen the much of the other co-hosts, Miss Mykie, Shorty da Prince or Paigion.
It looks like BET has been pairing Bow Wow with a slew of other talent. We wonder why.....
And in Las Vegas...
Rapper Wiz Khalifa shielded his eyes from the bright lights as he walked the press line at Palms Pool inside Palms Resort and Casino yesterday.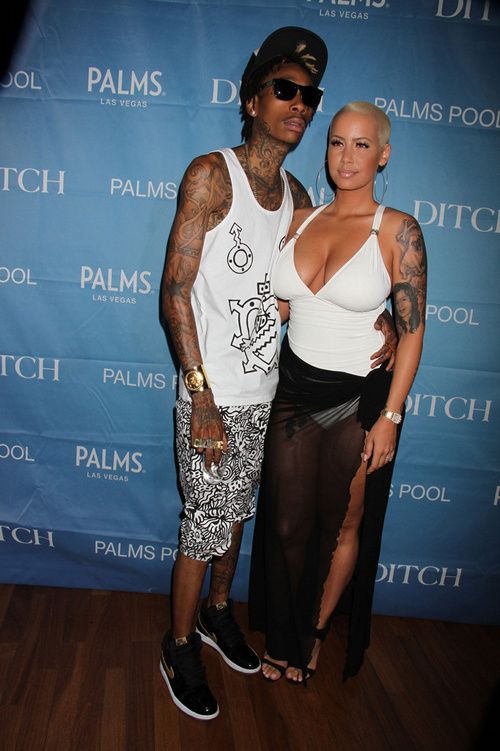 He posed alongside fiancee Amber Rose who has lost a reported 30lbs since giving birth to baby Bash.  
Amber's secret to weight-loss success is trainer Jeanette Jenkins, who has her on a strict fitness regimen.
Before he walked off the red carpet, Wiz sipped from a small cup.  And we're pretty sure he wasn't doing a "shot" of water!
He later hit the stage to perform at 'Ditch Fridays', a part of the Memorial Day Weekend festivities at the Palm.
Photos via MSA / Splash News and STARPICZ / Splash News / BET