Talk show host Wendy Williams was spotted at The Grove this week, where she signed copies of her latest book.  See the candids inside and see Bria and Shayne Murphy leaving the nail salon.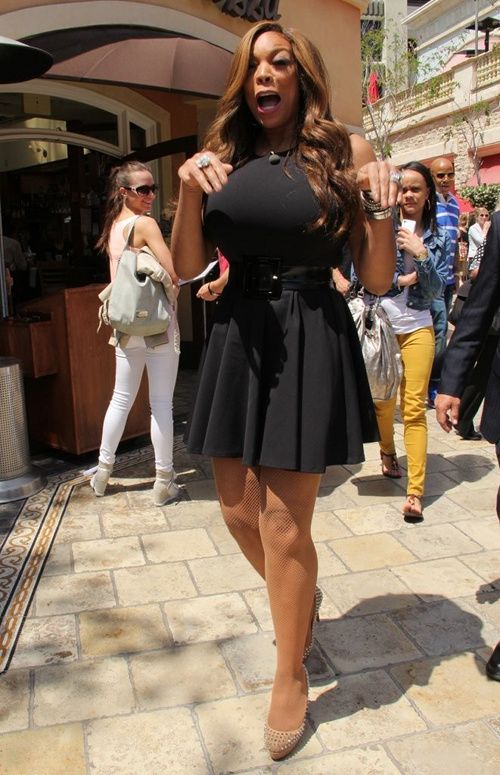 "HOW YOU DOING?"  Talk show maven Wendy Williams strolled through The Grove this week to sign copies of her latest book Ask Wendy and tape an interview with Mario Lopez for "EXTRA".
Wendy's known for her over-the-top personality and we're sure fans, seeing her for the first time, didn't realize how over-the-top her bosom is.  Miss Wendy does look good!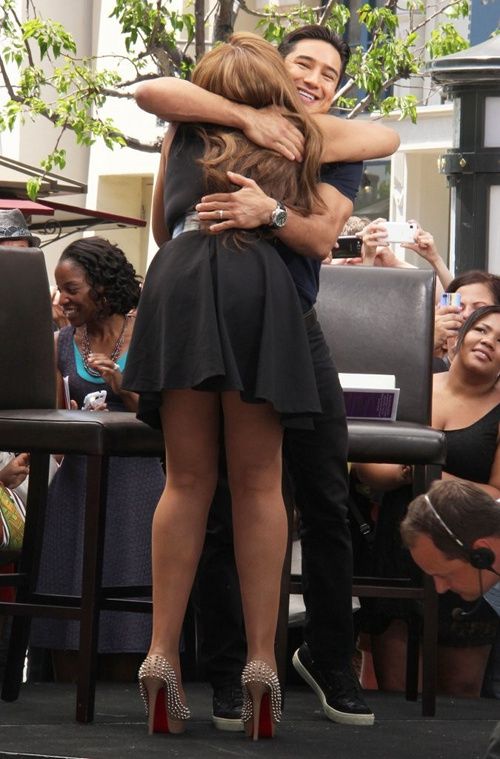 Wendy sat for a very candid conversation with EXTRA's Mario Lopez where she dished on her book, her hit show, and her upcoming stint on Broadway in Chicago.
She also signed a few copies of her book, Ask Wendy, which hit stores on May 7th.
After her interview, Wendy was escorted off the set in a golf cart....giving her a break from walking around in her six-inch Christian Louboutin heels. 
Also in the LA area.....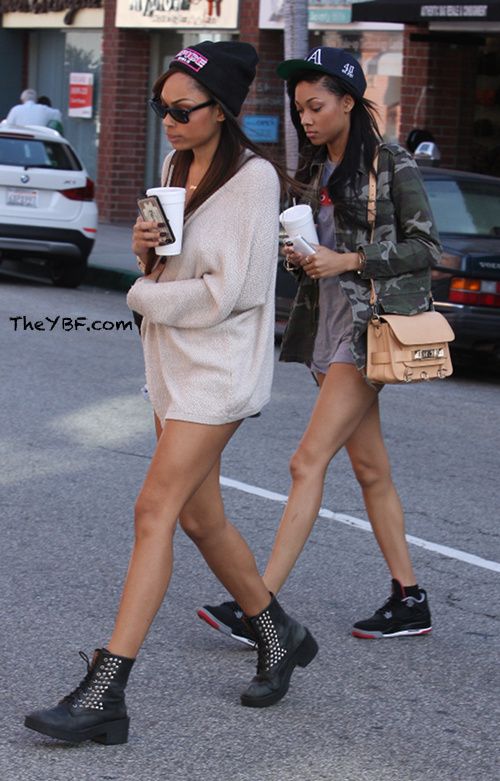 Bria and Shayne Murphy, the daughters of Eddie and Nicole Murphy were seen crossing the street together after leaving Beverly Hills Nail Design in Beverly Hills.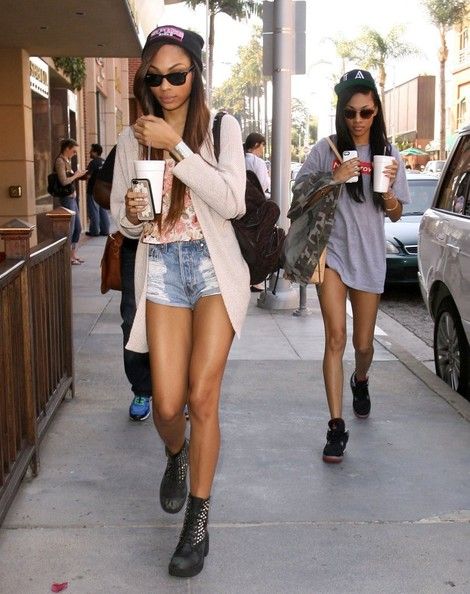 We admire the sisters' street style and it looks like they both got the best of their parent's genes.  In addition to Bria's deal with Dark & Lovely, we imagine both ladies could make moves in the fashion and cosmetics industry if they wanted to. 
Photos via BUZZPAPS / Zodiac / Splash News/FAME/FLYNET