Pop star Janet Jackson was spotted in Cannes, France at a benefit party for amFAR.  See pics of Janet and Selita Ebanks at the event inside and get the latest on why some folks have given Janet "billionaire" status.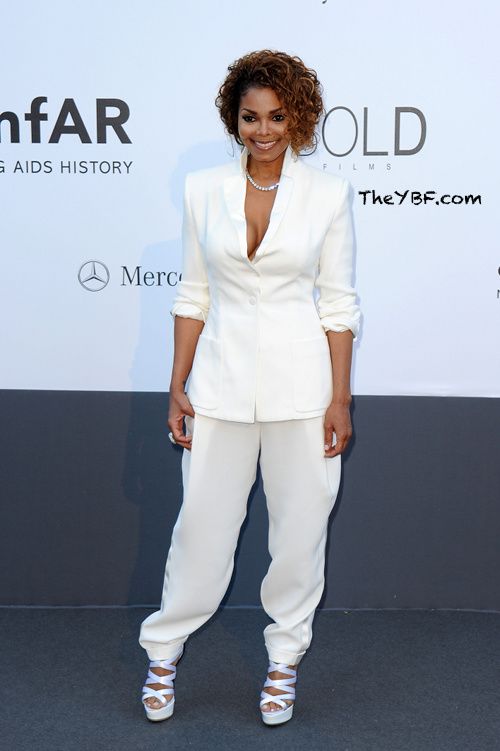 Janet Jackson displayed her world-famous smile while walking down the press line for the amfAR's 20th Cinema Against Aids Gala at Hotel du Cap in Cap D'Antibes, France today.
A new article published in VARIETY, recently made claims that Ms. Jackson is a "billionaire".  But before you assume her wealth is solely based on her marriage to billionaire Wissam Al Mana, the magazine reports that Janet's "personal" wealth exceeded $1 Billion  due to $458 million from her successful concert tours, $304 million for her roles in films, $260 million in album sales, and $81 million from tour sponsorship and licensing fees.
But the very knowledgable "monied" class over at FORBES magazine threw up a red flag about news outlets picking up the story.   The magazine explains that net worth (cash and assets available) is very different from the amount of money "earned" over a lifetime.  It's a nice way of saying yes, she is VERY rich in the whole NeNe Leakes sense....but Janet couldn't write you a check for a $1 Billion dollars.  Either way....good for her.  
And for the record, the magazine went on to shoot down claims that Jessica Simpson, Madonna, the Olsen twins and the Kardashains are not billionaires  They did, however, confirm Oprah Winfrey's"Billionaire" status.
Also, reports about Janet"retiring" from the music business were premature as she told Billboard she's planning new music to celebrate the 20th anniversary of her groundbreaking fifth album, "janet".
Also....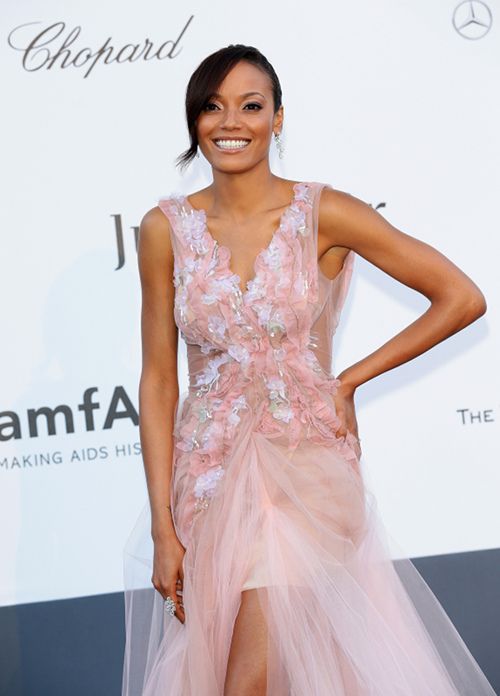 Model Selita Ebanks has been making the rounds in Cannes for the past few days. In addition to attending the amFAR benefit, Selita attended the"Blood Ties" premiere with designer Eli Mizrahi earlier this week.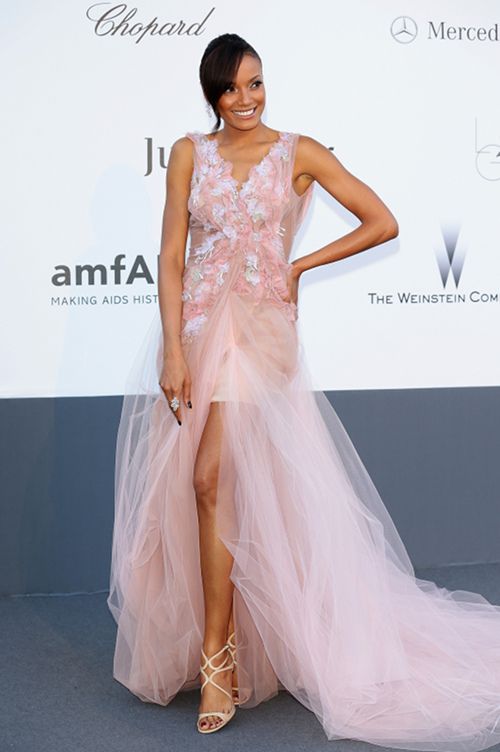 It looks like Selita is attempting to raise her social profile before her reality tv show "Selita" hits the airwaves later this year.
Photos via Splash News/George Pimentel/WireImage