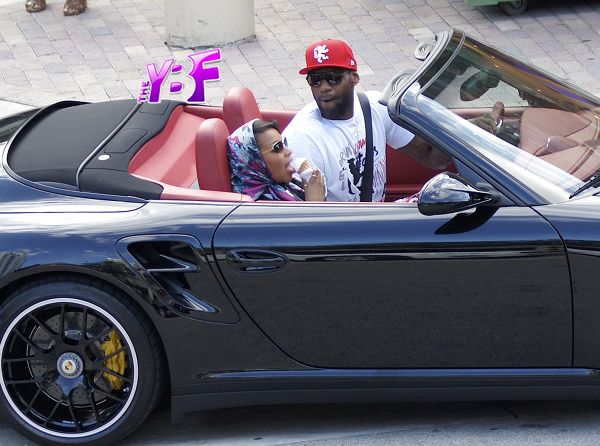 NBA MVP LeBron James was spotted with his fiance Savannah Brinson in downtown Miami earlier this week.  See the candids inside and get the deets on LeBron's game-winning layup during last night's NBA Playoff game against the Pacers inside...
Earlier this week, NBA MVP LeBron James was spotted driving through downtown Miami with his gorgeous fiancee Savannah Brinson. Savannah, while enjoying an ice cream cone, used a scarf to cover her head, preventing the Florida breeze from tussling her hair.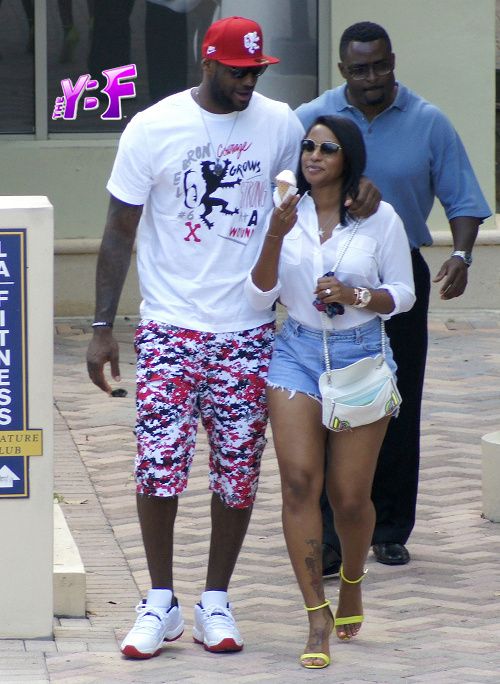 Once they reached their destination, Savannah let her hair down and basked in the glory of being one-half of the most beloved couples in Miami. Though details about their upcoming nuptials have been kept under wraps, a "leaked" invitation revealed that the twosome willwalk down the aisle later this summer in San Diego.
And if last night's 103-102 victory over the Indiana Pacers is any indication of what's to come, Savannah could be adding another championship ring to her wedding set.
During post-game interviews about his game-winning shot, LeBron modestly took all the praise in stride saying, "I mean, I made a layup. It's not like I made something from half court. I made a layup. I've been doing that since I was 8 years old."
The Heat take on the Pacers in Game 2 on Friday.
Photos via: KEYPIXX / Splash News