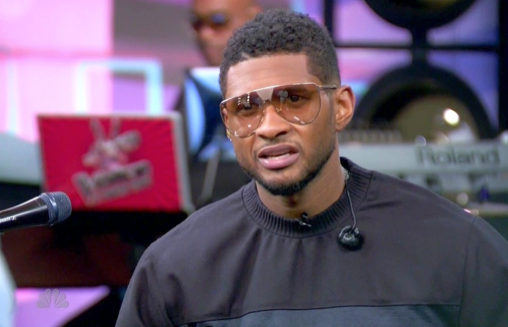 Usher lent a few verses of his own to a special remix of "U.O.E.N.O."  Listen to the track inside and hear Wale's"Love Hate Thing" single...
The "U.O.E.N.O." song is back in the press.  After a long and dark association with Rick Ross (who's been removed from the Rocko track), "The Voice" judge Usher has jumped on board the catchy beat and lent a few verses of his own to the remix.  Ans did we hear him say something about another Confessions album?!
While Usher uses the track to brag about his posh lifestyle, he has a few notable achievements which didn't appear in the song.  He'll soon portray Sugar Ray Leonard in the film Hands of Stone and he'll receive the ASCAP "Gold Note" Award on Thursday, June 27th during The 26th Annual ASCAP Rhythm & Soul Music Awards.  About the honor, Usher said in a press release,
"I take the art of song writing and music-making very seriously, so to be given the ASCAP Golden Note Award from an organisation of my fellow music creators is a huge honour."
Listen to Usher's "U.O.E.N.O." (Remix):
In other new music...
Wale has dropped "Love Hate Thing" from his upcoming album The Gifted (June 25).  Featuring vocals from Sam Dew and production by Dew, Stokley, and Tone P, Wale toldMina SayWhat of Power 99, "It's a little nostalgic, a little vintage, but the sounds will make you feel on this album."   He added, it's "very, very soulful."
Listen to "Love Hate Thing" here:
Photos via NBC