The effortlessly gorge Meagan Good has landed on her feet after the cancellation of her NBC show "Deception."  She's gearing up for her role in Anchorman: The Legend Continues.  And she was spotted on the rainy NYC set over the weekend....
Before heading into hair and wardrobe, Mrs. Good, or Mrs. Franklin for that matter, was spotted on the set of the Anchorman sequel.  Chick was rocking a head wrap and a lounge style t-shirt, leggings & sneakers, with her own umbrella holder.  Not getting that hair wet for nothing!  Not mad at that.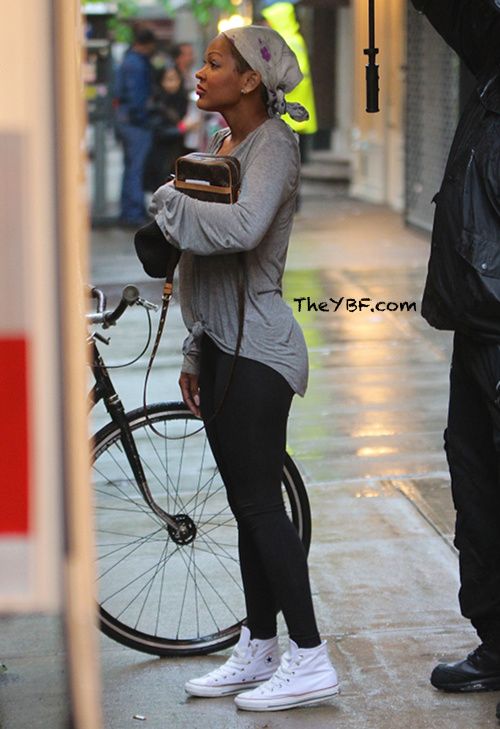 The 31-year-old cutie was a busy bee on set this weekend, along with a hilariously vintage Drake.
Meagan also hopped a super early flight this morning.  We hope she's on her way to shoot the Think Like A Man sequel since they started filming last week.
Time will tell...
Photos: SPLASH