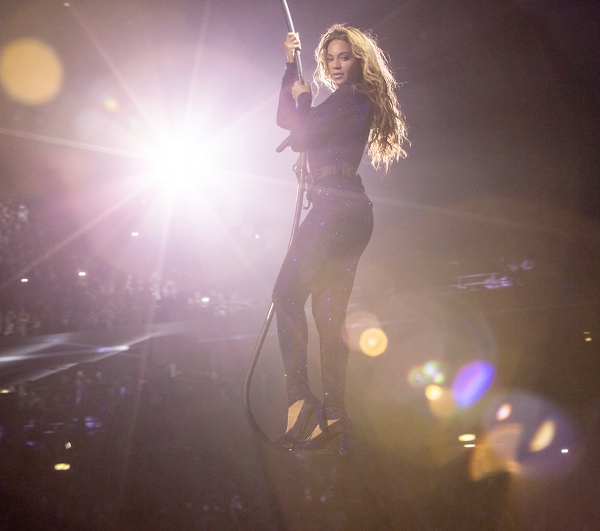 Beyonce Knowles returned to the stage last night in Antwerp, Belgium to deliver the second of two scheduled shows in the city.  And despite having to postpone the first one (Tuesday night), she was back for her fans and apologized once again.
Check out video of her addressing the crowd and decide if you see signs of a baby bump....
Bey proved her love for her fans last night by pushing through exhaustion to give them a stunning show.  Doctors ordered her to rest due due to exhaustion and dehydration, so she had to cancel Tuesday night's show at the Sportpaleis in Antwerp.  She technically was ordered to also miss Wednesday night's show, but she showed up anyway telling the crowd before going into "Flaws & All":
"I just have to say, I feel so good to be on this stage.  I have the best fans in the world....My doctors told me not to perform tonight.  But there's no way in the world.  You all give me so much inspiration.  And I just want to thank you guys."
Hopefully she's taking care to not completely overdo it.  Here's video:
And from the looks of how her perormance outfits are fitting, we're not seeing any signs of another baby bump.
Time will tell....
[Access Hollywood Video removed, Interview was not new]
Photo: Beyonce's Tumblr