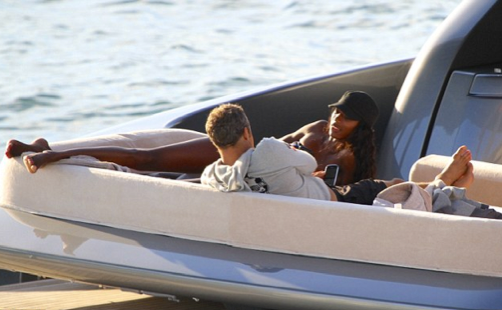 Billionaire businessman Vladimir Doronin seen cruising off the shores of Miami with a tall, gorgeous model...but it wasn't his long time girlfriend Naomi Campbell!  See pics of Vlad and his Naomi-doppleganger inside....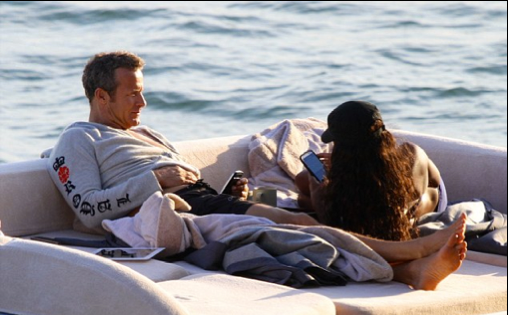 Though there have been reports that billionaire Vladimir Doronin and Naomi Campbell have split, we thought we could wait until next week to see if Vlad turned up at Naomi's birthday bash in Ibiza for a confirmation.

But this may be confirmation enough:
Vlad was spotted on the coast of Miami, yachting it up with a younger version of NaNa.  And we've learned her name is Jazzma Kendrick, a 23-year-old model from Miami.
At first glance, the sight of Vlad reclining on his yacht with Jazzma in a bikini, looks like any other pic of Naomi and Vlad on vacation.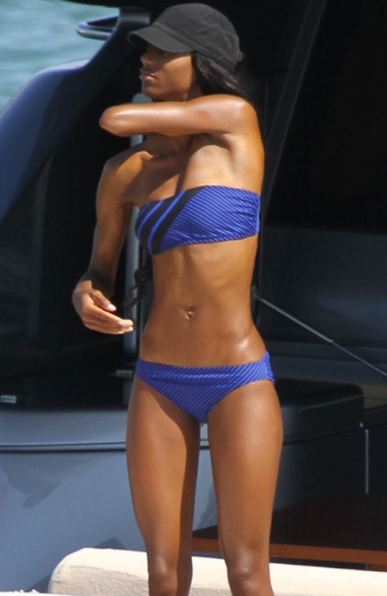 Though Naomi and Vlad have not confirmed a split, we don't expect that the hot-tempered supermodel (who's in the UK working on her reality competition show "The Face") will be pleased when she gets a whiff of these pics.  Nor will she be waiting for him in Ibiza with open arms.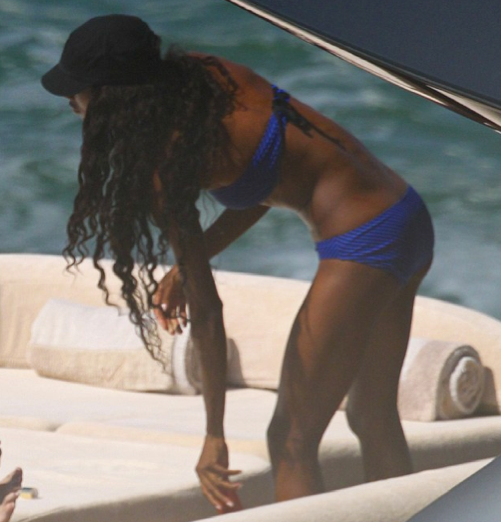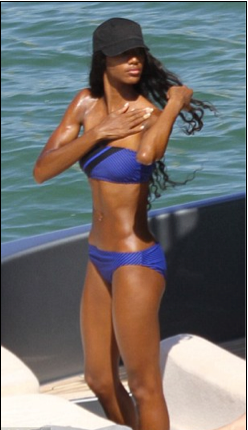 While we can all agree that Naomi is still one of the most beautiful women in the world, we wonder if she should she be flattered or enraged that her "alleged" ex is frolicking with a younger woman who's clearly cut from the same cloth?
So who is Jazzma Kendrick?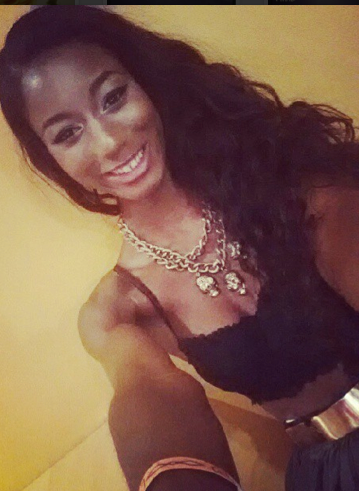 Jazzma lives in Miami, FL and works as a model.  And also spends her nights partying in various MIA nightclubs.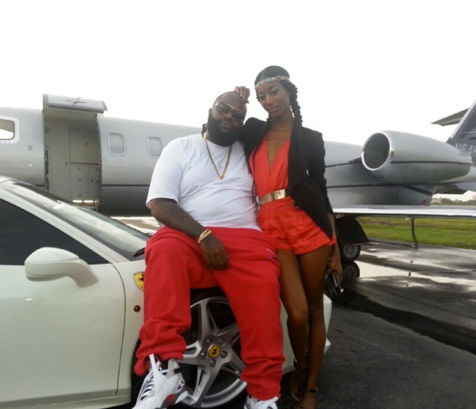 And she knows a few of the local superstars, like Rick Ross.
And she posted a few pics a couple days ago from what looks like Vlad's yacht: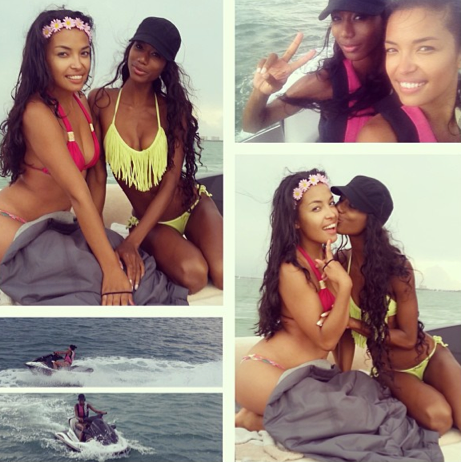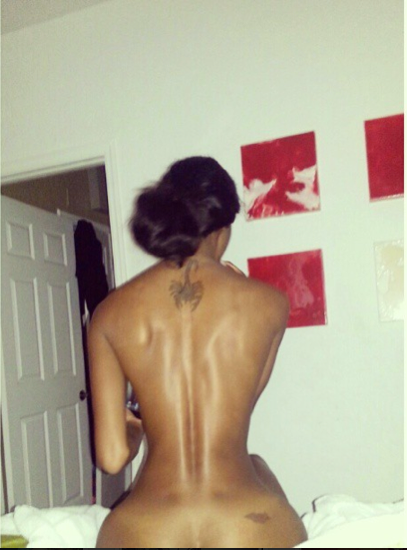 Outside of her looks, it's not hard to see why she'd catch Vlad's eye...
Photos via Splash/Jazzma's Instagram