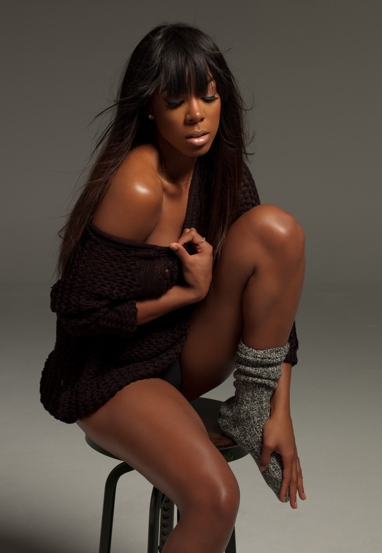 Kelly Rowland has released the biographical single, "Dirty Laundy" from her upcoming Talk A Good Game album.  On the track, she reveals her abusive past and that she was envious of Beyonce.  Listen inside...
With her Talk A Good Game disc hitting stores on June 18th, Kelly Rowland's next single, the reflective "Dirty Laundry" reveals a side of the singer that fans may not be familiar with.  On the track, penned by The-Dream, Kelly talks about being involved in an abusive relationship and even admits that she was envious of Beyonce's success.  Not envious in a bad way necessarily, but simply yearning for what someone else has because you want it for yourself, but you're still happy for that person and love them simultaneously. 
One of the verses goes:
"When my sister was on stage killin' it like a motherfucker
I was enraged, feelin' it like a motherfucker
Bird in a cage
You would never know what I was dealin' with
Went our separate ways but I was happy she was killin' it
Bittersweet
She was up, I was down
No lie, I feel good for her but what do I do now?"

 
The single will be available via iTunes on May 21st.
Meanwhile, Kelly is reportedly in negotiations with Simon Cowell to join the judging panel of the American version of "The X Factor."  And she's set to go on tour with The Dream this summer, kicking off May 23rd.
Listen to Kelly do her "Dirty Laundry" below:
The Randomness:
1.  Usher is set to leave "The Voice" next season while Cee-Lo Green and Christina Aguilera make plans to return.  Story.