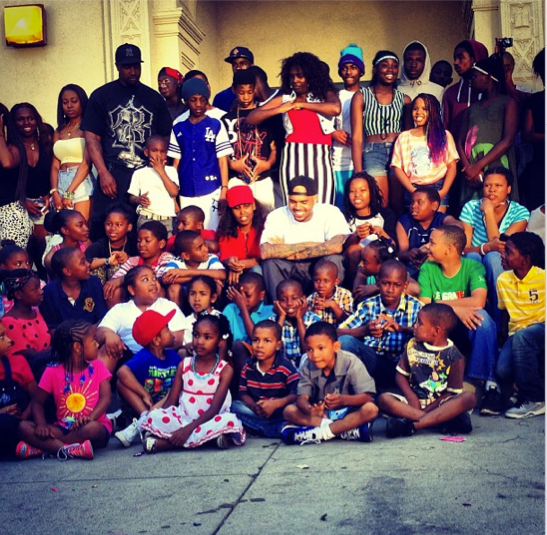 As Chris Brown was on hand at the ICON Ultra Lounge in L.A. today to help announce the 2013 BET Awards nominees, he dropped a little nugget of his own that his frenemy Drake may not love.  Check out what Breezy said about his new sing featuring Aaliyah, and what to expect at the upcoming Awards...
Chris Brown, along with Kendrick Lamar, Tamar Braxton and Charlie Wilson, announced the BET Awards nominees today at a press conference.  To kick off the brand new three-day BET EXPERIENCE AT L.A. LIVE, the celebs were on hand to help BET Networks officially announce this year's  nominees, honorees, performers and special guests for the BET AWARDS.
Comedian Chris Tucker will host while R.Kelly and the "Fine China" singer have already been announced to perform.  And it all goes down LIVE at the Nokia Theater on June 30th.
But it was Chris' big Aaliyah announcement that has everybody buzzing.  He's putting out a collabo, using her vocals, for an upcoming track on his new X album.  And we all know Drake's obsession with Aaliyah, and his own "Enough Said" collabo using her voice.  So we wonder how he'll respond about his enemy making music using Aaliyah's likeness.
Chris said this afternoon:
"I got something special for my fans. It's called 'They Don't Know.  All new stuff that's never been heard before."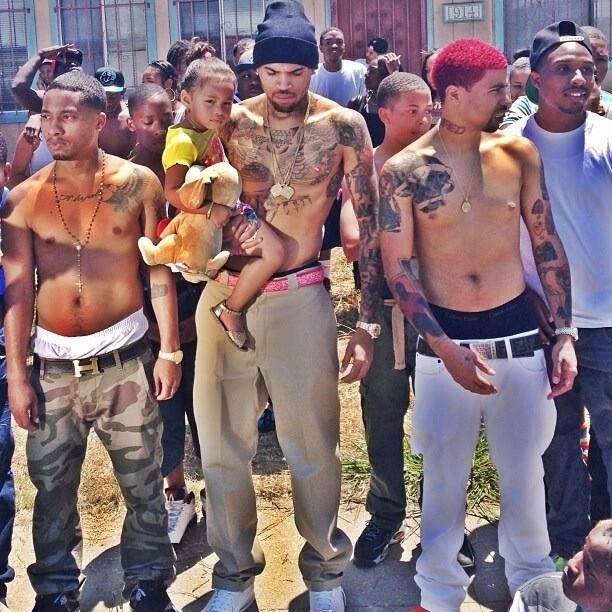 And he already shot the video saying:
"I shot it in the hood.  I went to the Cedar Block. Bringing both worlds together and trying to uplift the poverty side of the community and show them where I'm from. I'm from Virginia, but everybody comes from a broken home or being broke. I remember when I was."
The above pics were taken and posted on his Twitter timeline on Mother's Day Sunday.  And they were all taken from a mystery shoot (likely this video) involving elementary school kids and dudes from the hood.
In other news, Drake is leading the pack with 12 BET Award nods, Kendrick Lamar & 2 Chainz grabbed 8 each, A$AP Rocky is saying thanks for his 4, and Miguel grabbed 4.  Chris' on again/off again lover Rihanna, as well as Justin Timberlake and Kanye West, all copped 3.