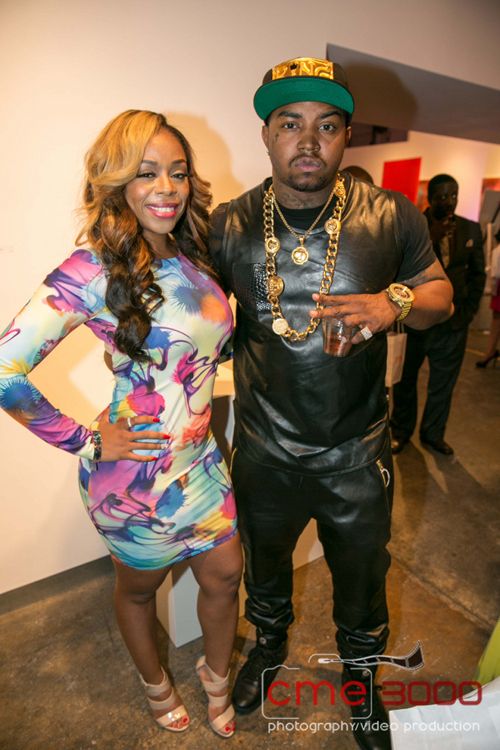 Well this is...awkward.  Erica Dixon was not wearing her engagement ring last night when she showed up to the Uptown Magazine Project13 Event.   And when her supposed fiancee and "Love & Hip Hop: ATL" co-star Scrappy showed up, he was boo'd up with the chick who's been coming between him and Erica--Shay "Buckeey" Johnson.
We know Mama Dee is jumping for joy.  But check out the pics inside to see who else showed up....
At the Mason Murer Fine Art Gallery in Atlanta last night, Uptown magazine held their PROJECT13 day of change event.  And it was created to acknowledge and support 13 selected nonprofit organizations and campaigns dedicated to impacting the lives of those in need in the Atlanta community.
So "LAHH ATL" stars, who impact our communities in a not-so-positive way but oh wells, made their way to the event.  And it looks like Shay finally got her wish of Scrappy having her on his arm.  And not Erica.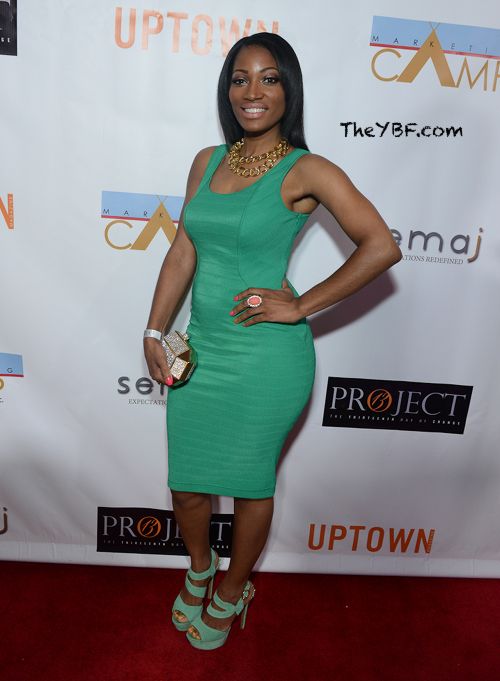 Erica showed up looking sexy in green, and avoided Scrappy and Shay all night.
But we never really understood why Shay thought she was actually "dating" Scrappy rather than just getting it in as we're sure he does with plenty of chicks.  Shay felt special since he calls her his "best friend," and now he's giving her the attention she wants, now that he and Erica are on the outs after her big blow out with MaMa Dee.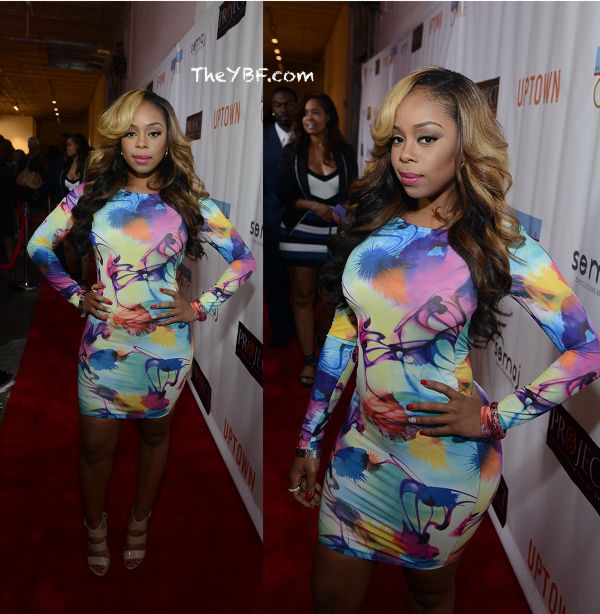 Buckeey rocked a cute and colorful arsty print dress for the occasion.  And we're actually going to say it, she looks great.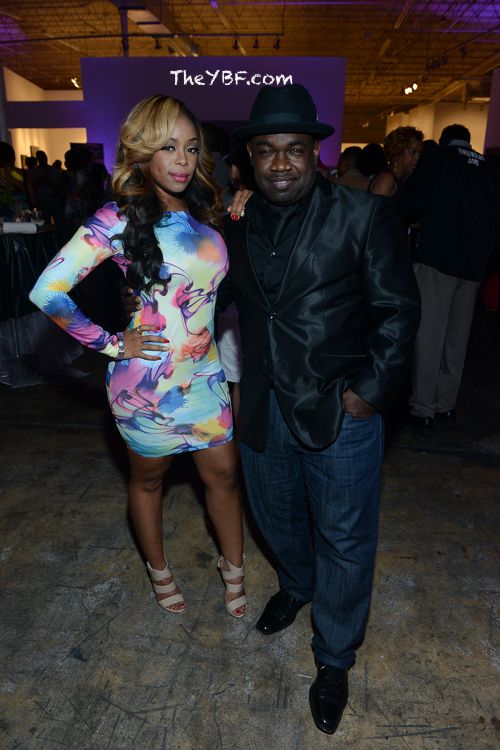 She posed it up with Rodney Perry and former "RHOA" star Lisa Wu.
Lisa rocked a little black dress and her Giuseppe Zanotti heels.
Hosts of the evening were V103 Atlanta's Egypt Sherrod and NBC 11Alive anchor Demarco Morgan.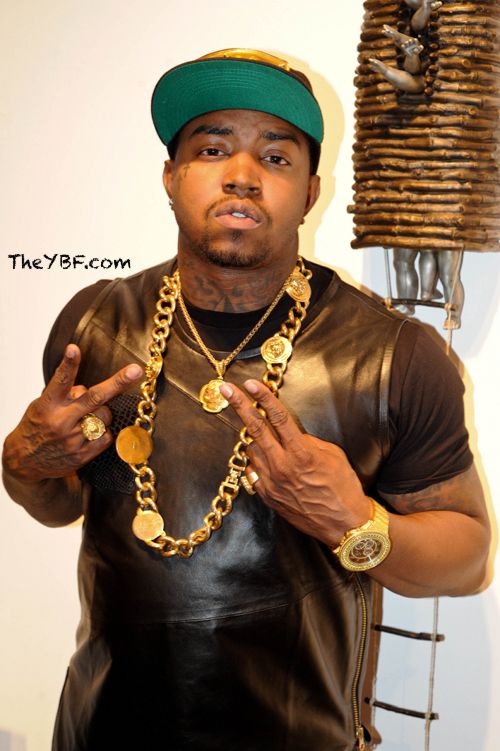 Scrappy, who showed up at the end, got his pose on.  Y'all know he's the 'Prince of da Souf' so he needs to let y'all know in pics...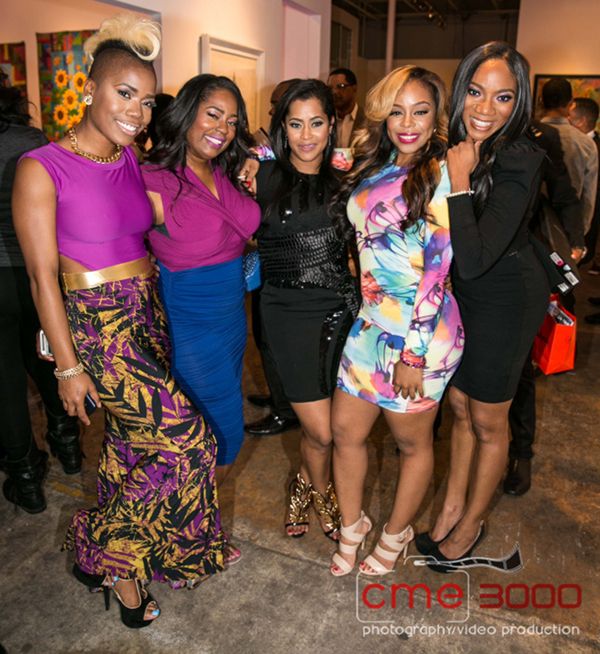 The ladies appeared to have a good time for a cause.
Check out a clip from last night's episode of "LAHH ATL" where Erica tells Scrappy she wants to halt their engagement because he doesn't have her back in dealing with his mama:
Photogs: Paras Griffin, Vincent Coakley, CME 3000