Miami Heat star Chris Bosh and his Instagram loving wife Adrienne are expecting baby #2.  Check out how Mrs. Bosh made the announcement with her son Jackson and stepdaughter Trinity inside....
Adrienne Bosh is gearing up for her second baby with Miami Heat baller Chris Bosh, who's currently in the NBA playoffs.  And the petite Mrs. announced it with a photoshoot (we know how she loves those) involving her baby boy and stepdaughter.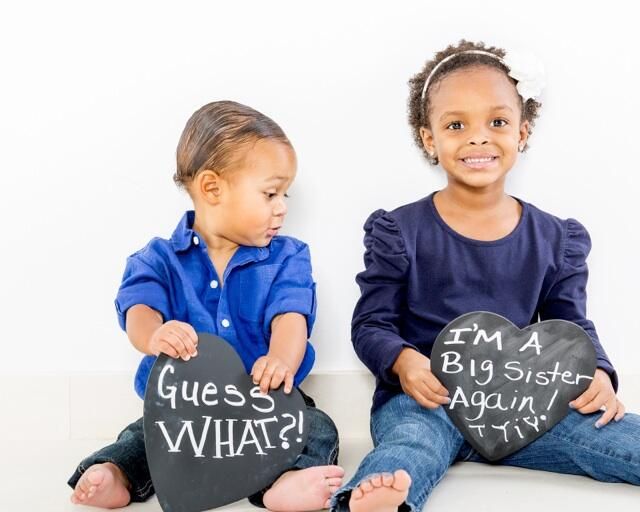 The basketball wife posted the pics earlier tonight to announce their new addition to the family.  And she said on an NBC 6 news special, which was about her Mother's Day brunch for underprivileged expectant mothers, that she's 3 months along.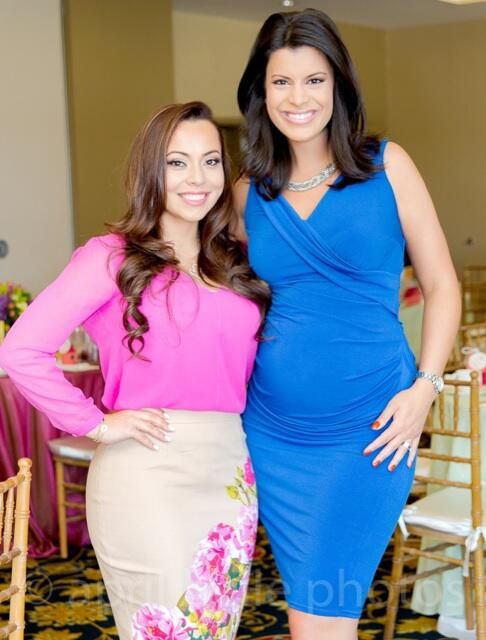 Adrienne told the group of women the news Sunday afternoon (pictured above at the event with NBC correspondent Roxanne Vargas) saying:
"We're very excited. We've always wanted a big family, so we're right around that path.  Hopefully two or three more after this and we couldn't be happier!"
And we must say, Adrienne could have fooled us being 3 months pregnant rocking this curve hugging dress just 4 days ago, with no sign of a bump: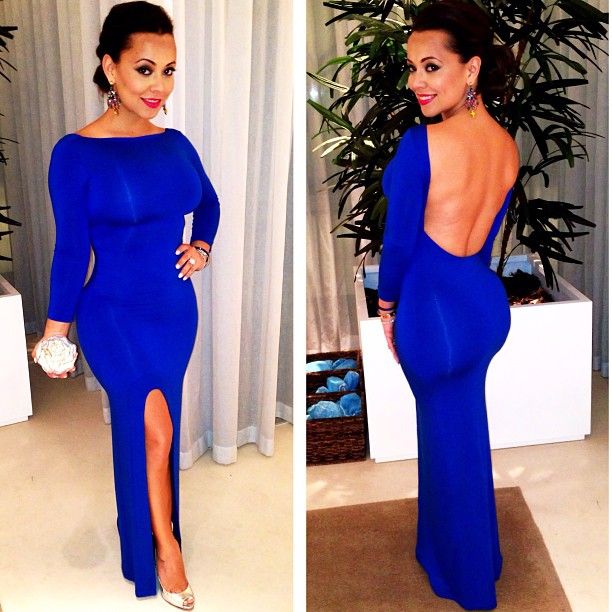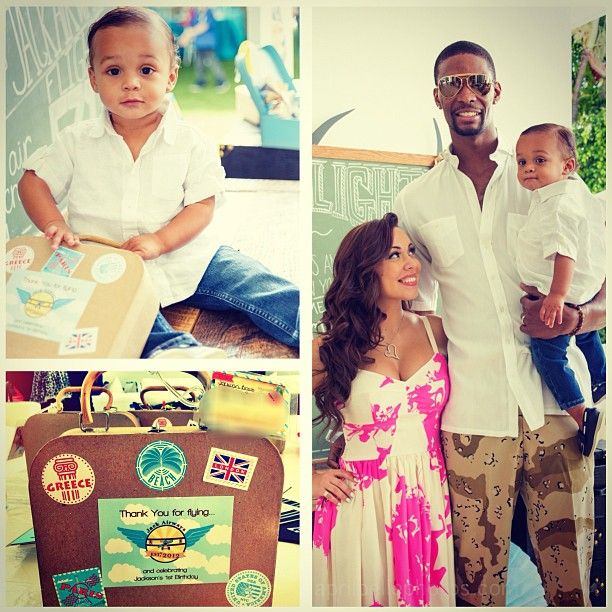 Last year, Chris jetted back to Miami during the NBA playoffs for the birth of Jackson.  Looks like pregnancy during the playoffs is becoming a tradition.
Congrats to the Boshes!
Photos: Adrienne's Twitter