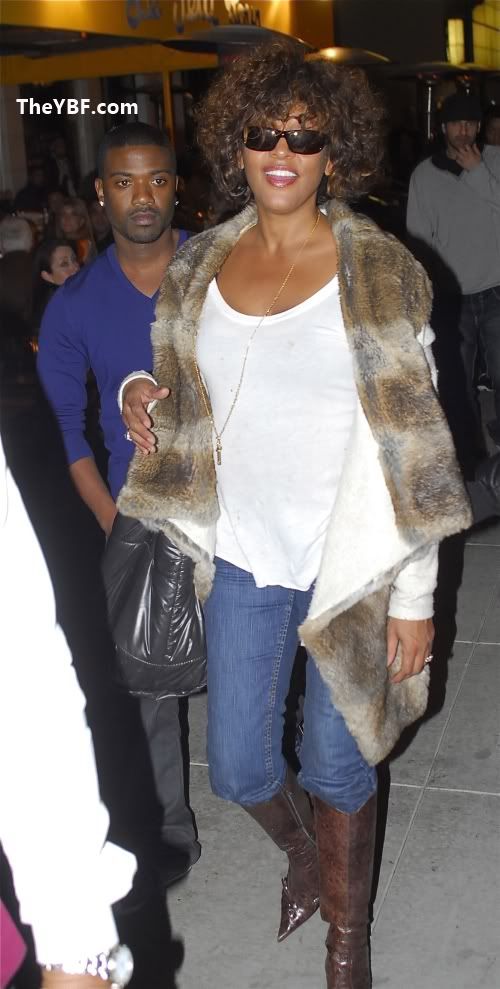 Just when we thought Whitney Houston and Ray-J had fallen out of touch...they were spotted on a dinner date together last night.  Rekindling their romance?  Pics of the twosome inside...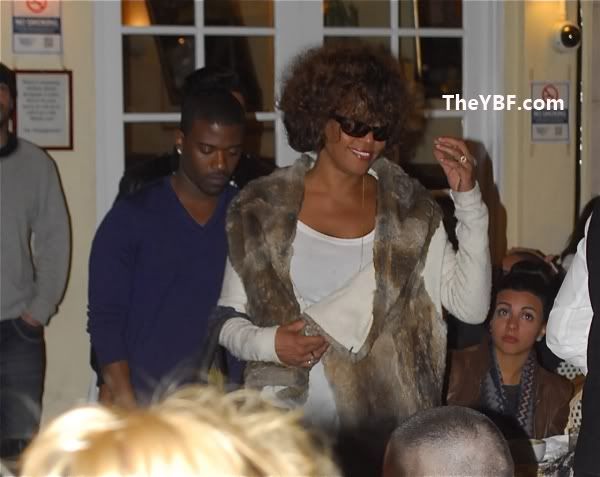 Last year (and the year before), Whitney and Ray-J were constantly seen together...holding hands and looking like more than just friends.  And they constantly denied anything romantic was going on.  I mean...she IS old enough to be his mother.  Not saying that's stopped folks before but just pointing it out.
Anywho, the Sparkle star and Brandy's brother were spotted having dinner at Sunset Plaza in West Hollywood last night.  This comes right after Whit had dinner with her ex Bobby Brown and daughter Bobbi Kristina a few nights ago as well. 
And Whitney looked happy as pie.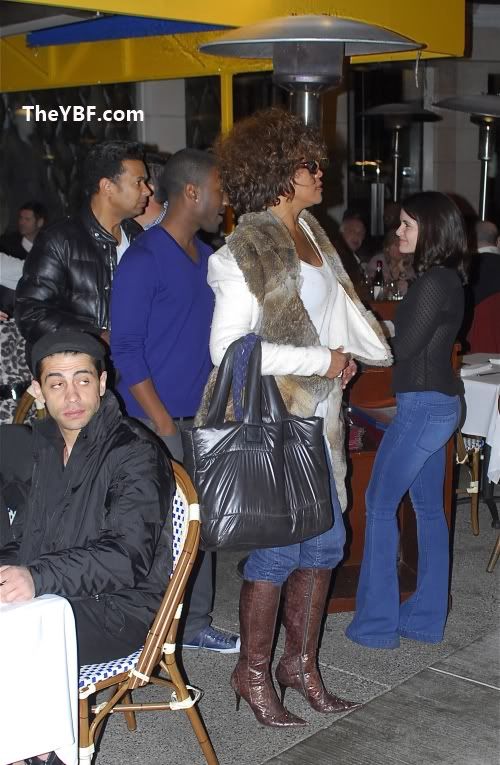 They left the restaurant in Ray's Rolls Royce and headed home: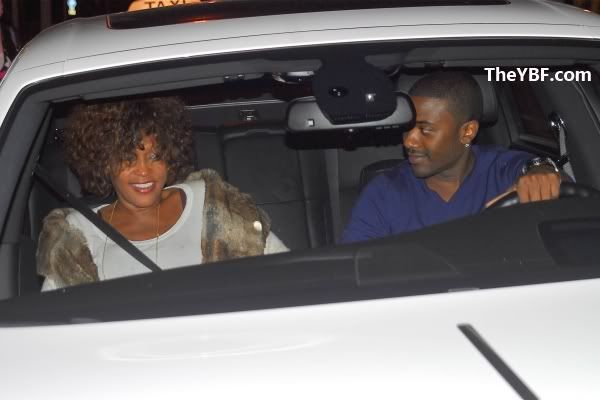 Mmhmmm.  We know that look...
Pics via SPLASH/INF