Pregnant moms in the YBF world spent their Mother's Day Weekend with fam and friends.  We've got pics of mommy Halle Berry at a picnic birthday party with Nahla, DJ Envy's wife Gia's baby shower and Alexis Stoudemire showing off her baby belly...
Nahla loves a good day at the park!  So yesterday she and her celeb mom Halle Berry hit up a friend's birthday party outdoors in the springtime Cali weather: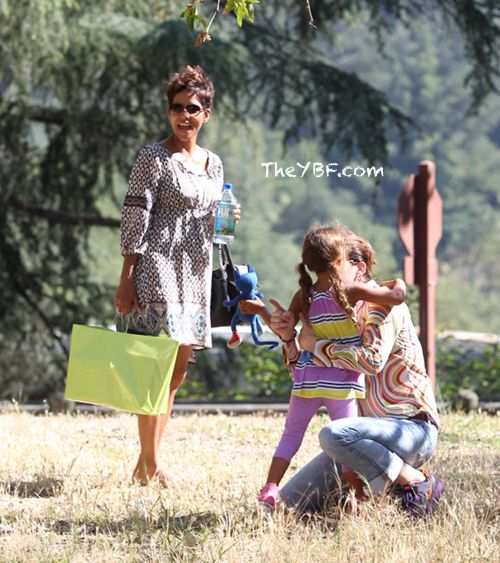 Nahla kept it cute in a striped multi-colored top and pink leggings and matching sneakers.
And Halle rocked a cute and comfy sundress that perfectly covered her burgeoning baby bump for the occasion.  Cute!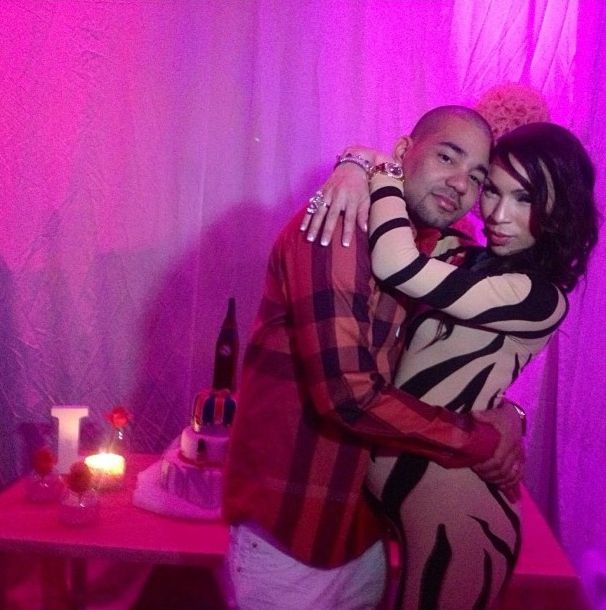 Over in New Jersey, The Breakfast Club's DJ Envy is back in wife's good graces.  After his cheating scandal with "LAHH" chick Erica Mena and all.  So he dished out the cash for wife Gia Casey's baby shower as they prepare to welcome baby #3: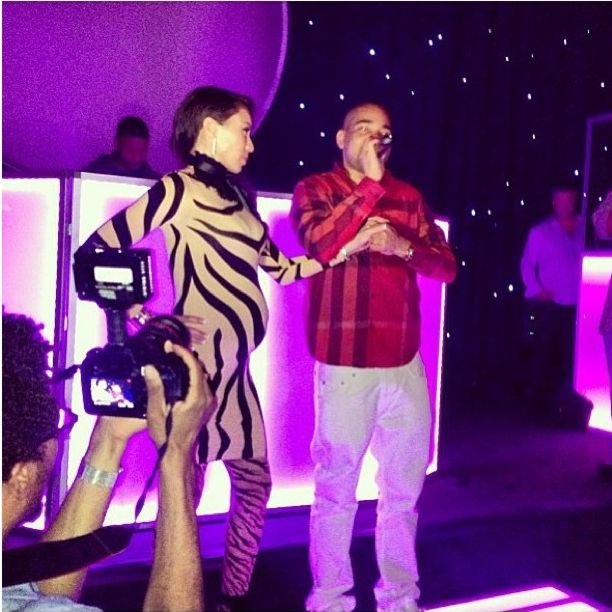 He said, "2dys baby shower was worth every penny."  We're sure it was.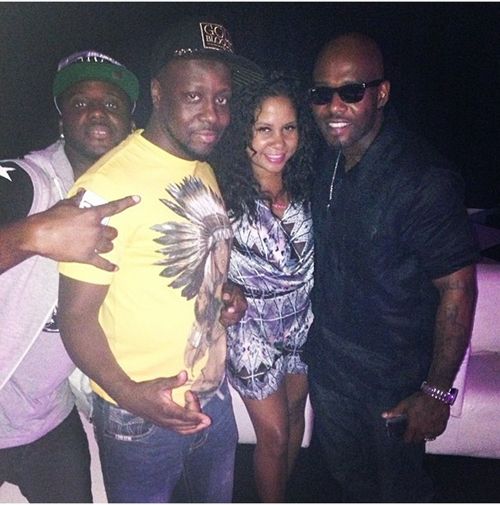 His co-host Angela Yee came out to support (Charlamagne skipped it) and kicked it with Wyclef & Jersey's own Naughty By Nature.
And in the midst of NY Knicks baller Amar'e Stoudemire balling in the NBA playoffs, he posted a pic of his, his kids' and his wife's hands all touching Alexis' baby belly.  How precious!
Check out our gallery below of YBF's expectant and NEW moms who make mommyhood look easy and FABULOUS.
Photos: SPLASH/Amar'e Instagram/DJ Envy's Instagram