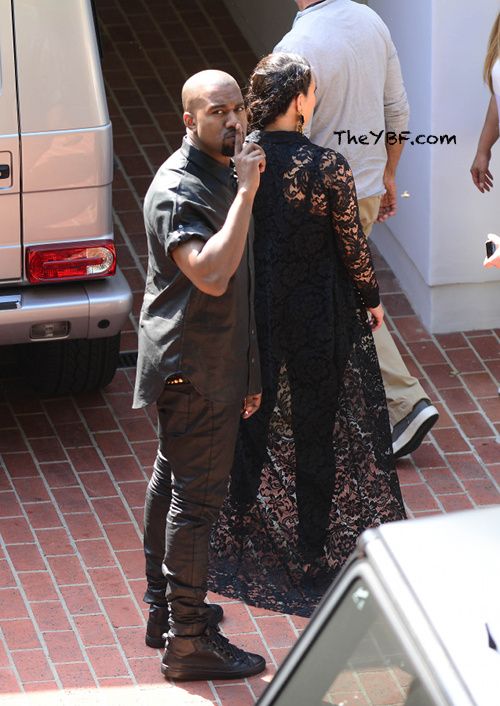 Fresh off their much talked about appearance at the 2013 MET Ball in NYC, Kanye West and his woman Kim Kardashian jetted to L.A. so Kanye could film his cameo for the upcoming Anchorman 2 movie....and so they could look for a new home in Beverly Hills.
Pics of the house hunters inside....
When Anna Wintour (and/or her people) had Kim K.'s floral tragedy from the MET Ball cropped out of a pic with Kanye that they posted on VOGUE's website today, it was the shade felt around the world.
But it looks like Kim isn't fazed by it as she and her man Kanye are on the search for another mansion to make their love shack.  The twosome were spotted out in Beverly Hills today on the hunt.  And we have no idea why Kanye was Shhh'ing folks: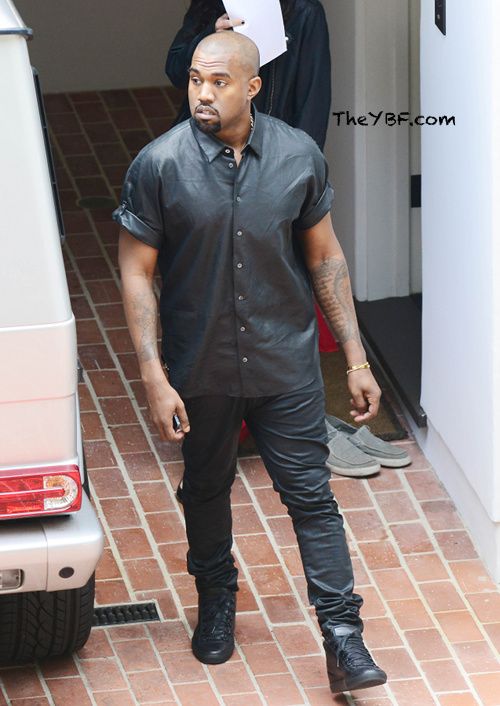 The first home they bought together, in Bel Air, several months ago, they ended up selling two months after for a quick profit.  Apparently, they want something bigger and better than 10,000 square feet for $11 million. 
Must be nice...
*UPDATE*  When Kanye & Kim were walking on the street, Kanye was so busy trying to duck his head to doge the paparazzi cameras, that he walked smack dab into a sign with a steel bar.  After holding his head and Kim running to cradle him, Kanye popped off on a pap about folling him with cameras.  TMZ has the video.
How embarrasing...
Photos: INF