Now that Malcolm-Jamal Warner& Regina King seem to have gone their separate ways,he's spending his free time working on his fitness.  And with a new mystery woman.  Check the pics inside...
This guy moves fast.  A split was announced back in March between him and fellow child star Regina King (even though she muddied the waters about what really happened with a cover-up style statement).  And now, the former "Reed Between The Lines" star is hitting the hilly L.A. streets for workouts with another woman: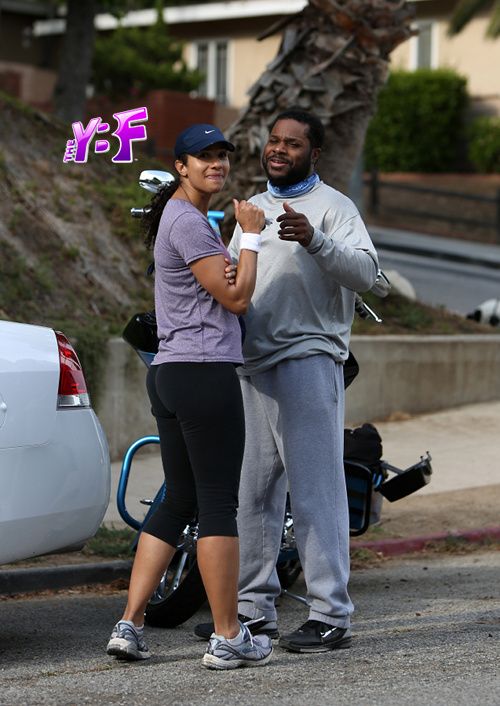 Yeah, we see you.  Have a good workout kids!
Photos: INF