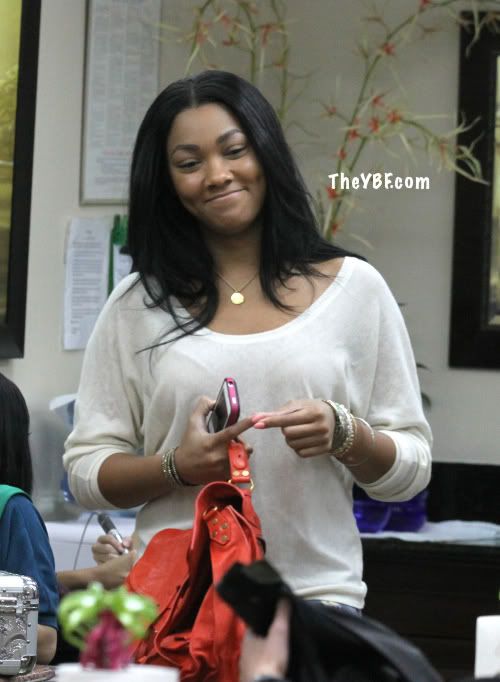 Model Bria Murphy was spotted out tending to her beauty routine of a mani/pedi with her little sister Shayne.  And Eddie & Nicole's daughters found themselves having to defend their dad's life today....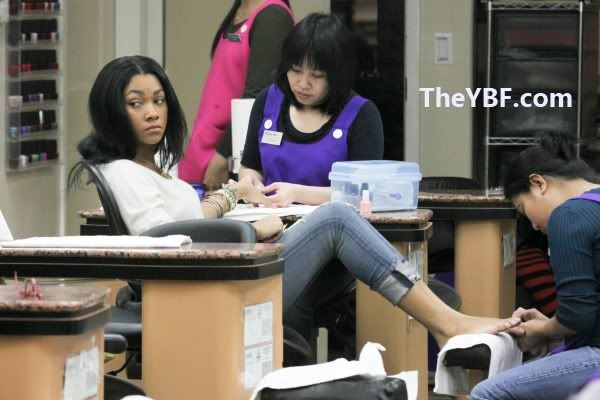 22-year-old Dark & Lovely spokeswoman Bria Murphy kept up her beauty routine in a nail salon in Beverly Hills yesterday.  But she hae had to spend her day today defending her fam.  Vicious twitter and internet rumors started up that her veteran actor father Eddie Murphy died.  Since there was no truth to the rumor, of course, Bria took to her twitter to clear it up:
My father is not dead! How did that rumor start up again?
And she RT'd a link to TMZ's story pointing out that the culprit of the rumor is a non-credible site known for making up celebrity death stories.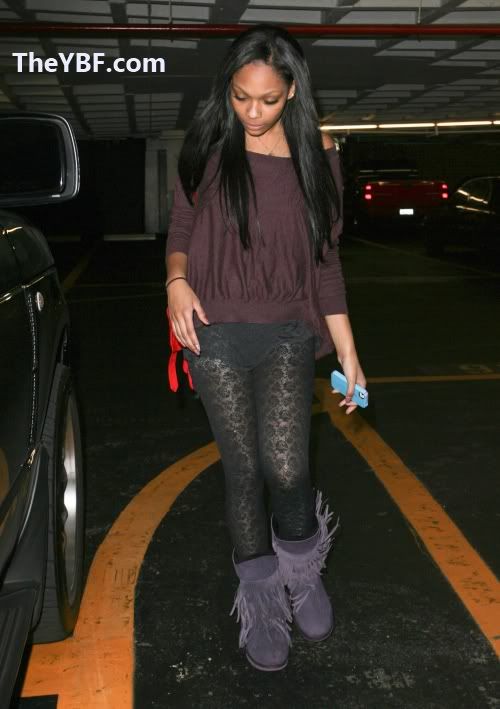 17-year-old Bria tagged along with her big sis as well.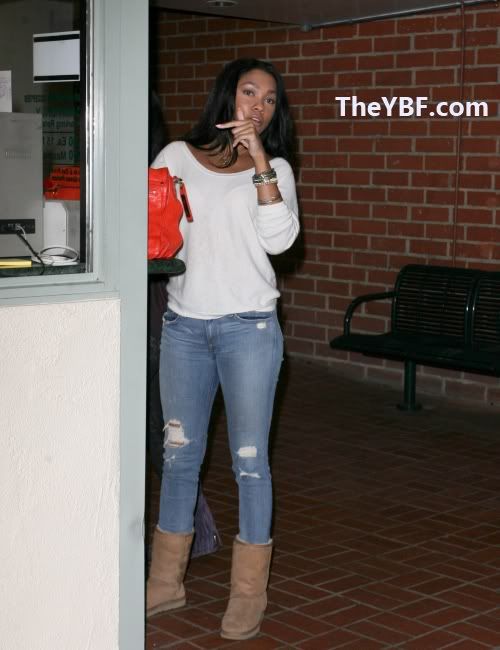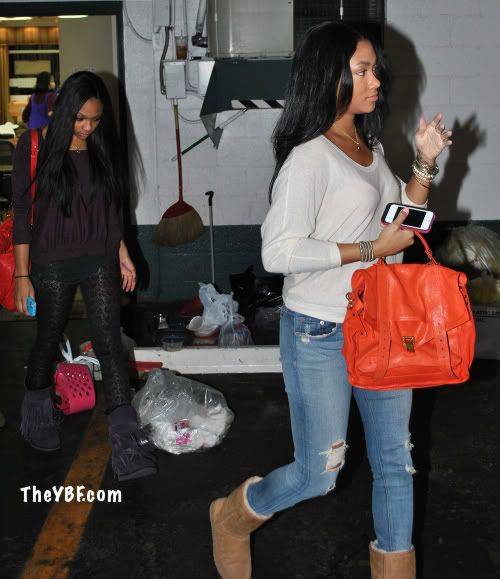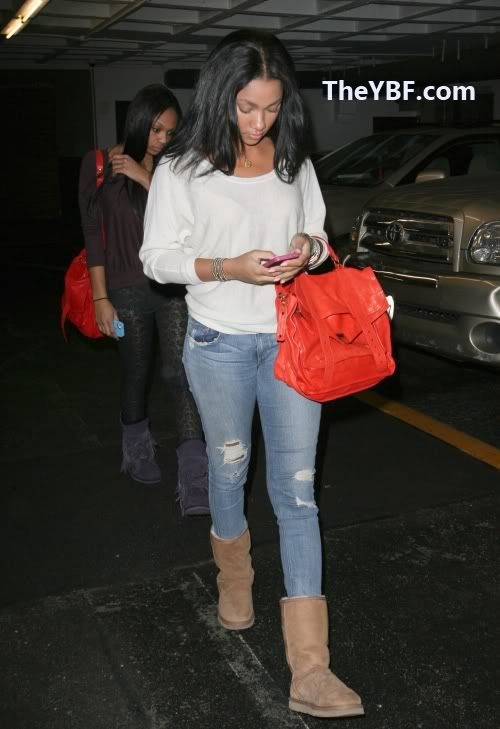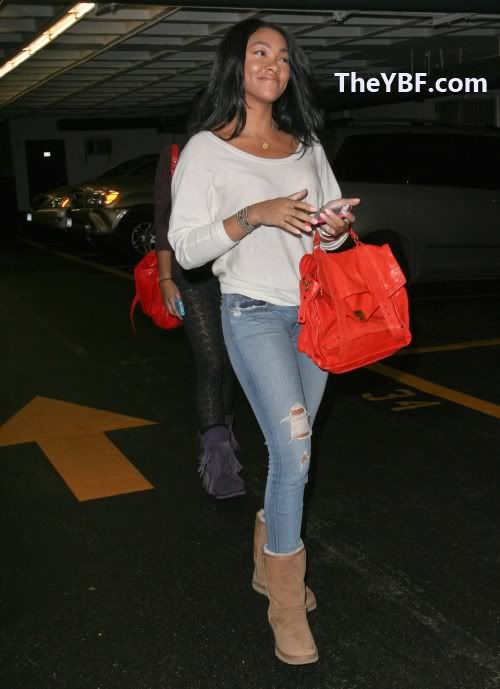 Rumor averted.
Pics via SPLASH/INF