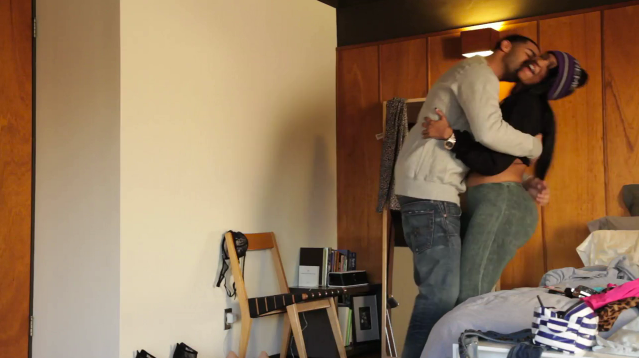 Drake is putting his big booty female fans/dancers to good use.  In his new video for his track "Practice", he shows how he thanks the ladies for practicing their "skills" for him.
Peep the vid, plus sexy Nas performing for the Superbowl edition of "Jimmy Fallon"...
So it seems like hip-hop has just stopped trying all together to put out real videos.  Now there's just asstastical girls dancing in the mirror--at home--in leggings and a bra.  Check out Drake's new video for his track "Practice" (which he samples Juvenile's "Back That Ass Up" on) off Take Care:
Drizzy eventually comes into the chick's room to give her a piece of his "thanks" for "practicing."  Sigh.
Drake also posted on his website a message asking his female fans to submit videos of themselves "practicing" their dances to his track. Meanwhile, Drizzy launches his Club Paradise tour on Valentine's Day.
And last night on "Late Night With Jimmy Fallon," GIANTS fan Nas hit up the show--which was shot in Indianapolis--to perform his track "Nasty" with The Roots.  Peep the vid above.