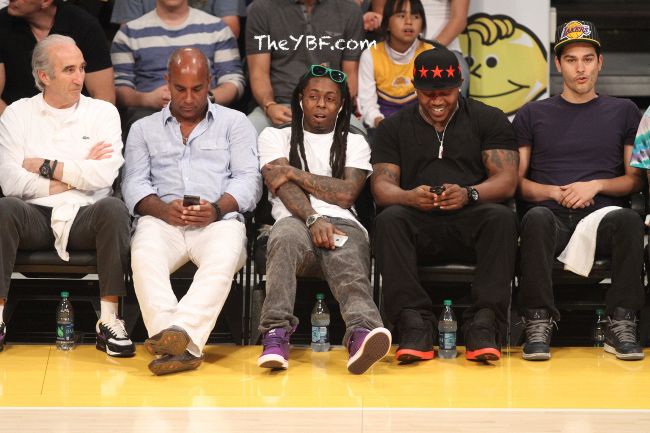 Lil Wayne and the rest of the Laker Nation suffered a tough season end last night.  Check out Weezy and his face that says he wan't feeling anything that went down, inside....
Last night at the Staples Center, the L.A. Lakers took on the San Antonio Spurs in Game 4 of the playoffs.  And Kobe's team ended up getting swept after a tough loss.
Weezy sat courtside as he watched half of the Lakers starting lineup make their season debut....because they had to come up from the D-Leauge as the Lakers are currently plagued with injuries.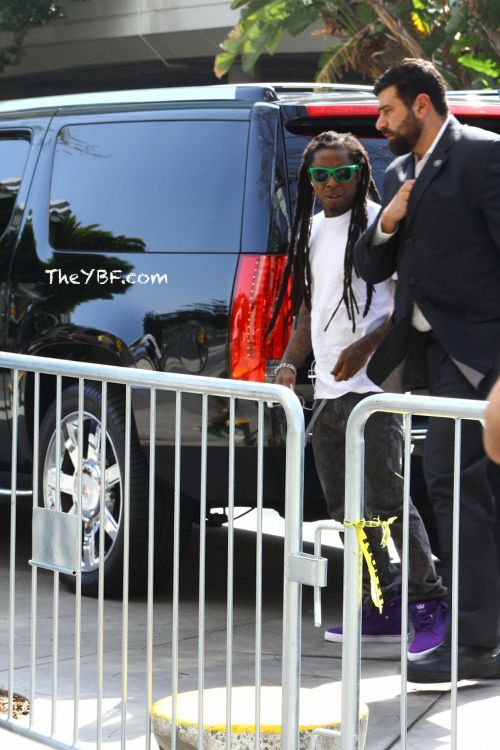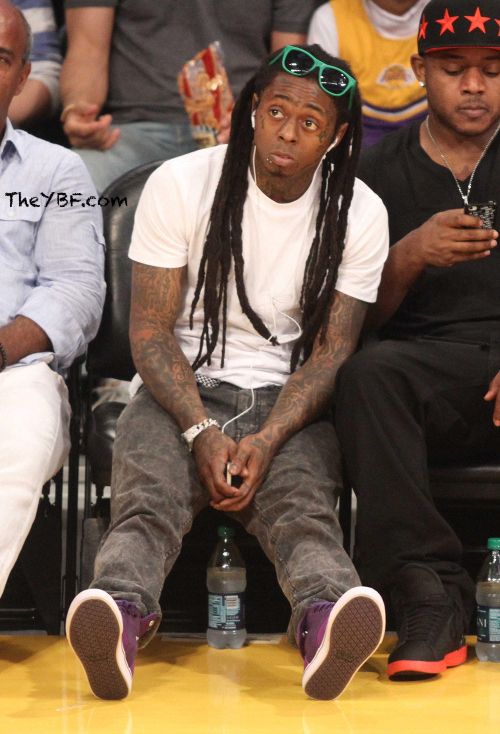 Clearly Wayne was feeling any of that ish...because his team barely escaped a shut out.  By the way, one of two regular starters, Dwight Howard, got ejected from the game after two technical fouls.  So Kobe Bryant, who majorly injured his Achilles Heel, made a surprise appearance on the sidelines to take over the leadership role.  Tough game to watch...feel better Weezy!
Pics: SPLASH/WENN