Kerry Washington, John Legend, Gabrielle Union were among the stars who laughed and joked with President Obama and Conan O'Brien at this year's annual White House Correspondents' Association dinner. See pics and video inside....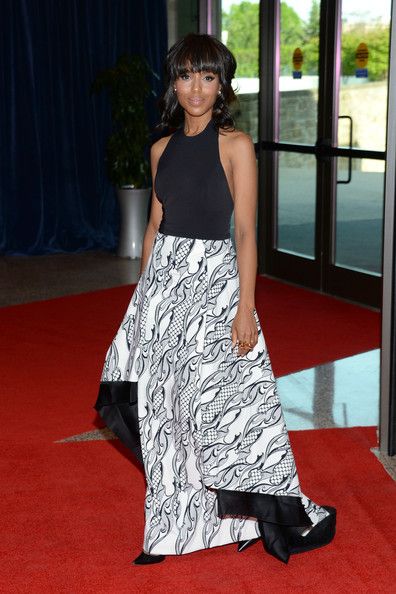 Last night was the annual White House Correspondents' Association dinner where Washington meets Hollywood and A-list movies stars wine and dine with politicians. ABC's "Scandal" star Kerry Washington was among the super stars who attended.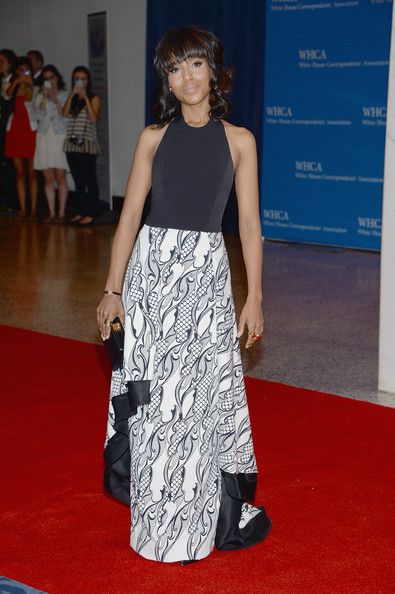 Kerry wore a stylish Wes Gordon dress, Christian Louboutin shoes, Vhernier jewelry, a Jil Milan bag, and a Movado watch. She tweeted from her fitting earlier in the day,"Just had my fitting with @Stephendatailor – my awesome go to tailor in DC! – getting EXCITED about tonight. #whcd."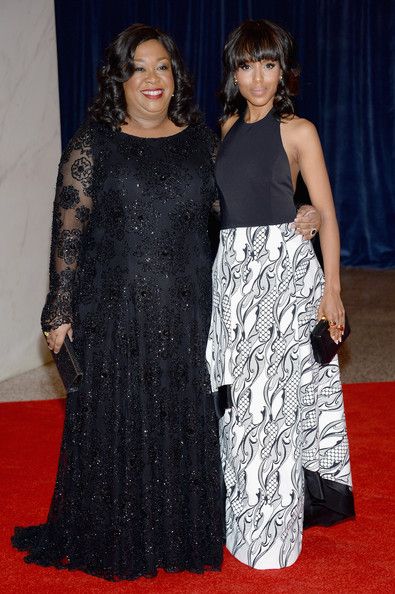 "Scandal" creator Shonda Rhimes, who made TIMES 100 Most Influential list, recently penned an open letter about becoming a mother through adoption. 
R&B crooner John Legend, who's producing a new HBO series "Down Lo", attended the dinner.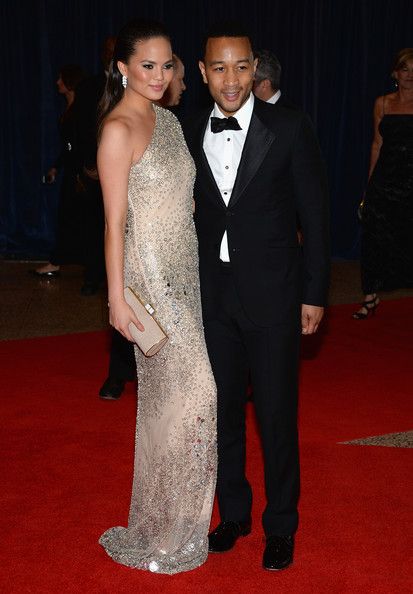 He arrived with his gorgeous fiance, "SI" model Chrissy Teigen.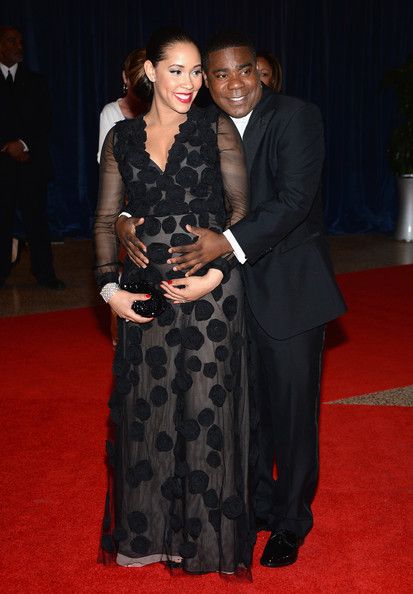 "SNL" alum and "30 Rock" star Tracy Morgan brought out his pregnant fiance Megan Wollover.
Tracy seems really excited about the upcoming birth as he kissed and posed with Megan's baby bump.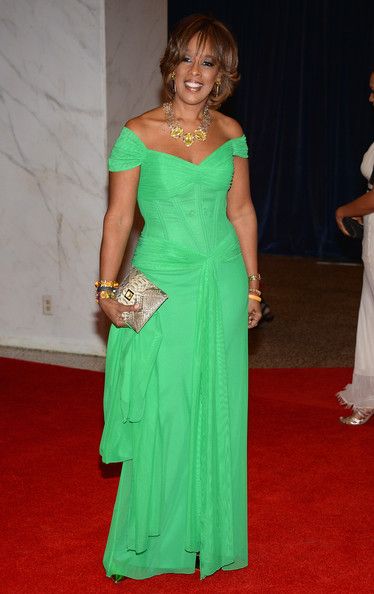 TV personality Gayle King posed with her daughter Kirby Bumpus.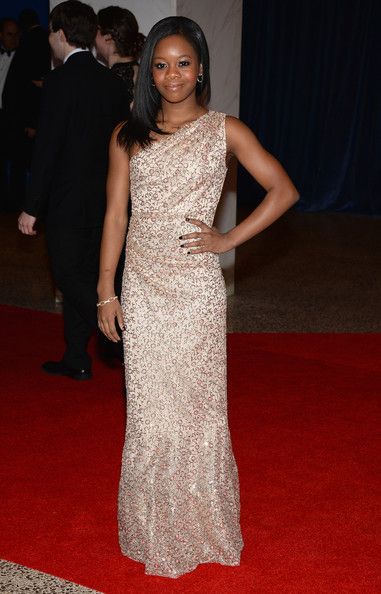 Olympic gold medalist Gabrielle Douglas made a perfect landing.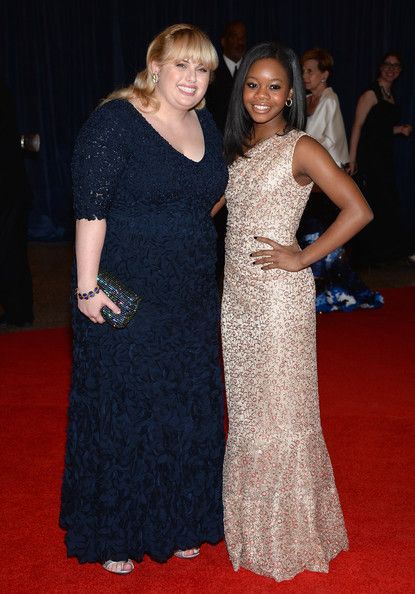 She posed with "Bridesmaids" star Rebel Wilson.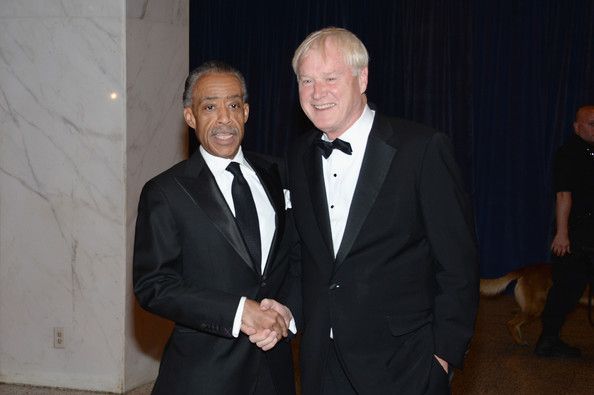 MSNBC personalities Al Sharpton and Chris Matthews shook hands, made faces and talked politics.  
NY Giants baller Victor Cruz posed with fiancé Elaina Watley. 
E! News correspondent Alicia Quarles looked amazing.
Funnyman Conan O'Brien had the audience in stitches with jokes like,  "I have a question, and I think some of you also have this question. It's been several months since you were reelected, sir, so I'm curious, why are you still sending everyone five emails a day asking for more money? You won! Do you have a gambling problem we don't know about?"
"Did you put it all on Gonzaga?"(A reference to the president's NCAA March Madness college basketball bracket) "You did, didn't you? He did!"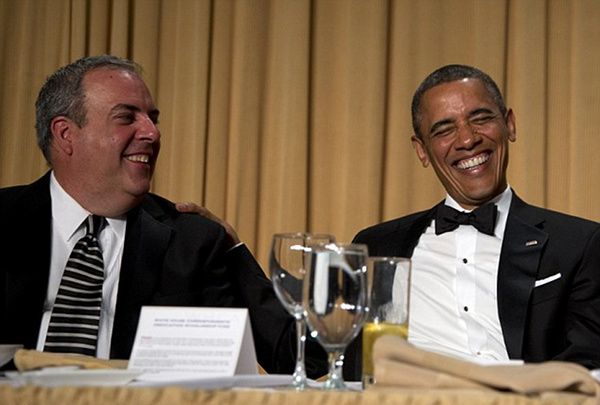 And President Obama wasn't a slouch in the jokes department either.  He entered the room to DJ Khaled's "All I Do Is Win."
He also told the audience, "I still make rookie mistakes...Like, I'm out in California, we're at a fundraiser, we're having a nice time and I happened to mention that Kamala Harris is the best looking attorney general in the country. As you might imagine, I got in trouble when I got back home. Who knew Eric Holder was so sensitive?"
And while joking that, "I'm not the strapping young Socialist that I used to be", he took a page from out of the FLOTUS playbook and added "bangs" for a fresher look. 
He also joked about the Carters' Cuban Crisis saying, "I've got 99 problems and now Jay-Z is one."
Watch some of Obama's best jokes here:
Watch Conan O'Brien's monologue:
Photos via Getty Images