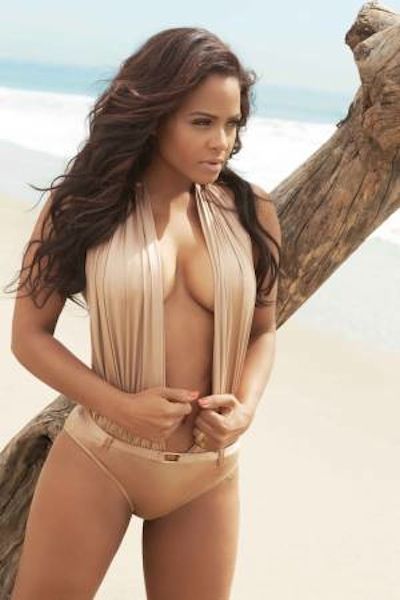 Christina Milian dons some of the season's hottest swimwear for the May 2013 issue of Cosmopolitan Latina.  See pics from the magazine inside as well as LaLa Anthony dishing on becoming a makeup mogul.  
For the 2013 issue of Cosmopolitan Latina, Christina Milian donned some eye-catching swimwear and talked to the magazine about her high-profile gig on "The Voice", what its like working on her debut disc for Cash Money records and how she and her girlfriends spend their downtime.  Here are the highlights:
On the best part about working on "The Voice:"

"Seeing artists take a chance in front of the world. And of course, the coaches are awesome: Blake's like my brother, and Shakira's a sweetheart. Usher, too. I'm such a fan; we toured together."

On what draws her to the studio:

"My experiences: being in love, being hurt, wanting to be free and growing from it. I've expressed all that on songs. That's the greatest thing: an experience you can grow from. I'm more vocal about my ideas in person and music."

On her down time with girls:

"We love to vacation, drink wine, and gossip with each other about our own lives — we call it, 'Wine Time.'"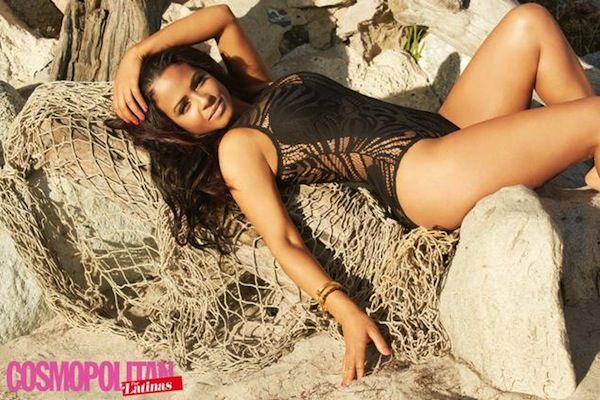 Swimsuit, OYE Swimwear; Elephant bracelet; Zebra bracelet by Kenneth Jay Lane
Swimsuit, Melissa Odabash; necklace, Anjara Garcia; spiked stacked ring set; stacked rings with stones set; Kevia
Swimsuit by ondademar; shoes, Calvin Klein; bracelet, Sequin; earrings, Margaret Elizabeth
Watch BTS video from Christina's shoot here:
And last night....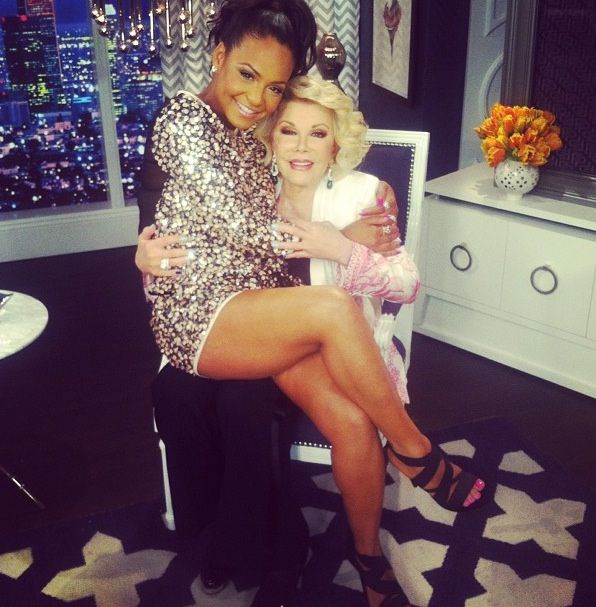 Christine tweeted pics from her appearance on E!'s "Fashion Police" last night.
Also in Cosmopolitan Latina....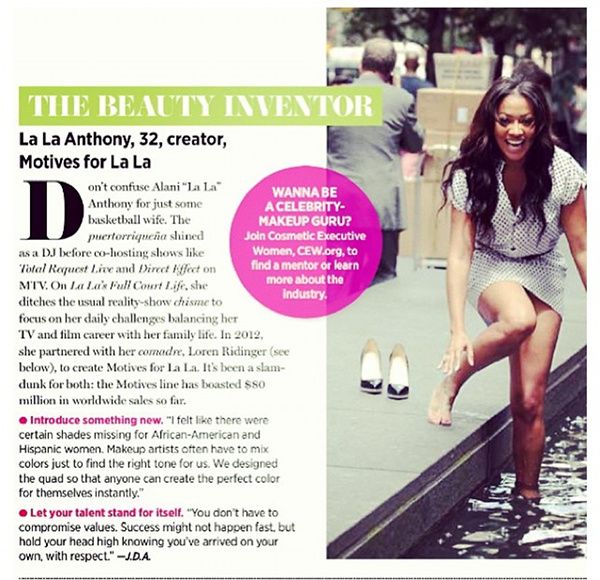 Makeup mogul LaLa Anthony talked to the magazine about the experiences which led to her founding her Motives makeup empire and offered some worthwhile advice on achieving goals without compromising one's values. 
BONUS:
Christina also tweeted this adorable pic of her precious little girl Violet saying,  "She is so delicious!! I love my Baby #Violet #christinamilian"