Skylar Diggins has announced her arrival at Roc Nation Sports.  Get the deets inside about Weezy's fave WNBA baller and find out about Nicki Minaj's new movie role....
Earlier today Roc Nation Sports announced the signing of WNBA star Skylar Diggins.  The Tulsa Shock baller was the number three overall pick in the first round of the 2013 WNBA Draft.  And she's been on the radar of Jay & his new Roc Naton Sports crew for a while.
Skylar, who became the only player in Notre Dame history to be a four-time All-America selection rose to fame as both the "alleged" crush of Lil' Wayne and as a two-time recipient of the Nancy Lieberman Award, given annually to the nation's top point guard.
Skylar tweeted her excitement after the announcement....

Skylar will earn her bachelor's degree in management-entrepreneurship from Notre Dame in May 2013.  And this is another big move for the Roc in just a matter of weeks.  Win-Win for everyone.
And on the big screen....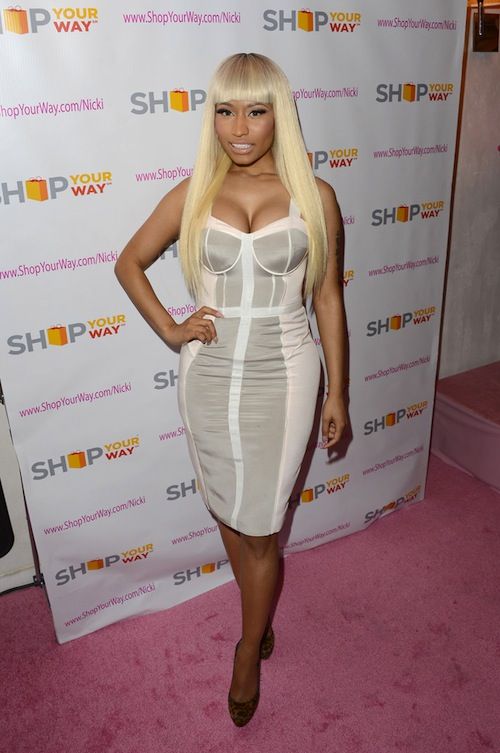 Nicki Minaj has just landed a role in the upcoming Cameron Diaz flick The Other Woman.  Nicki will be directed by Nick Cassavetes in the film, which centers on Cameron's character enacting revenge on her boyfriend after she learns that he's married.  But here's the kicker...she teams up with his wife to do the damage!  Sounds like Nicki's kind of movie right?
Nicki will play Cameron's sassy, blunt & sometimes lethal assistant in the film which starts shooting in New York in May. Actors Leslie Mann, Kate Upton and Chicago Fire's Taylor Kinney also star.  Nice movie Nic!