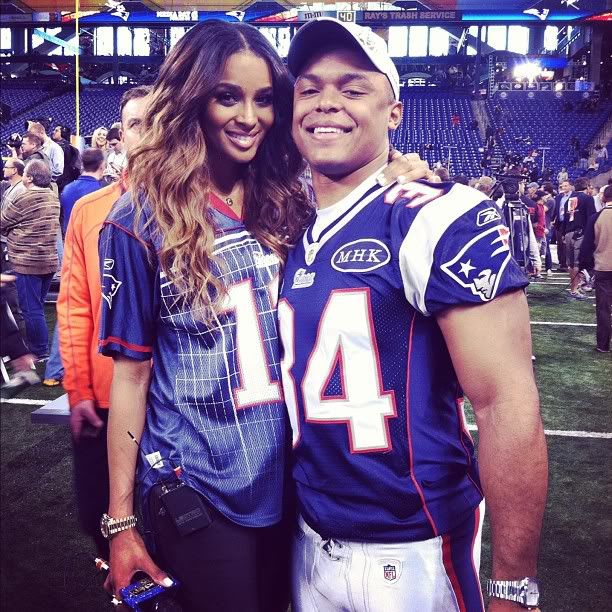 We all know Ciara LOVES athletes sports....and this week is no exception.  She was spotted at SUPERBOWL media day in Indianapolis and we have the pics inside...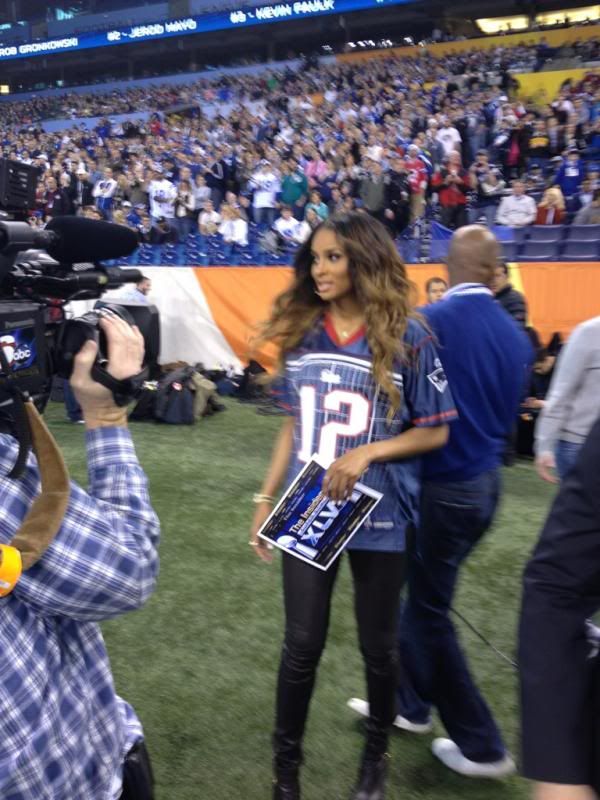 Patriots fan Ciara took time out of her busy recording schedule to attended media day in Indianapolis as the Giants & the Patriots prep for the Superbowl going down this Sunday.  And apprently she put on her reporter hat to do some corresponding. The cute singer snapped some pics with fans and Patriot runningback Sammy Morris.
CiCi tweeted, Up Early! Off 2 work in Indianapolis! Wassssup C Squad! Hope Every1 has a GREAT day! Xo!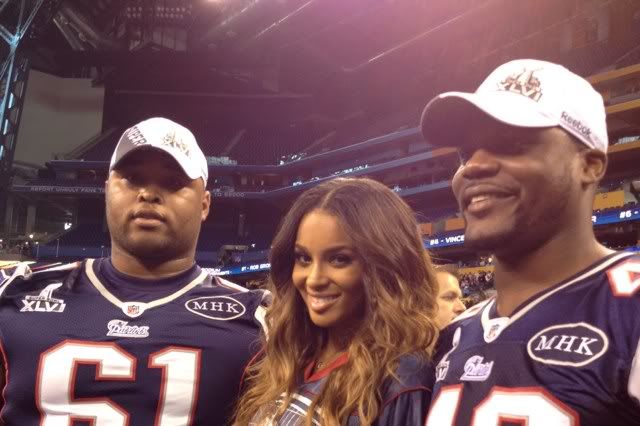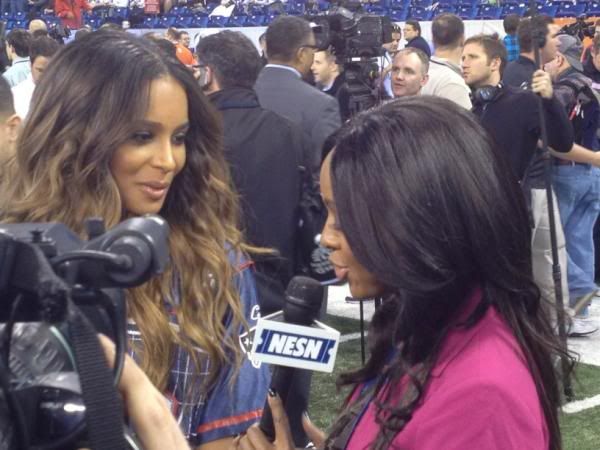 In addition to her own interviews, Ciara tweeted about hosting "ET" tonight saying, Excited for 2morrow! CoHosting Entertainment Tonight with my boy Kevin Frazier! Movie Promo Time! Yeah!:)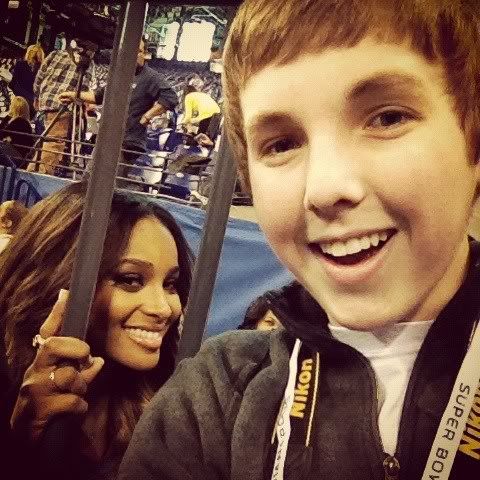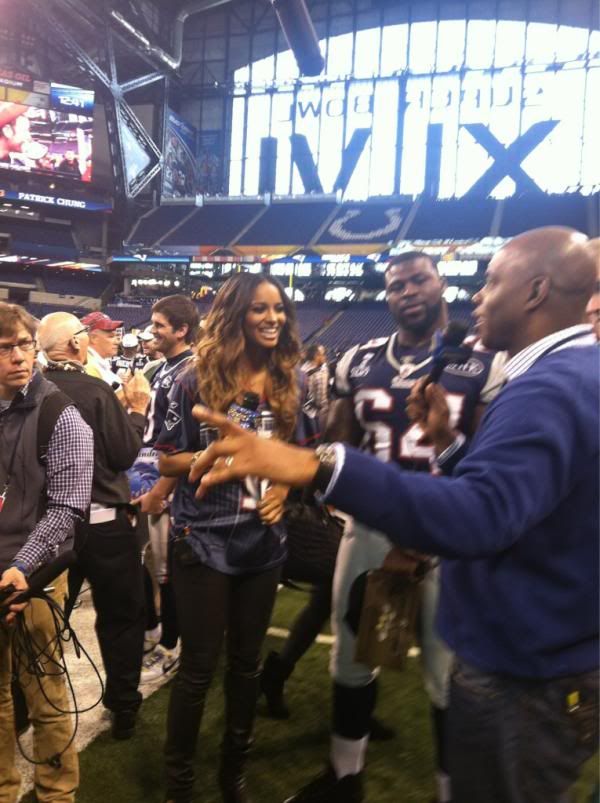 By the way, it's been confirmed Ciara's recording tracks for her fifth album with the producers behind LMFAO and Bangledesh.
So...Patriots VS. Giants.  WHO YA WIT?