While most athletes are having a pre-game dinner or pre-game talks or other rituals, Heat star LeBron James is biking his way to work.  Pics of Bron Bron pedaling his way down the Miami streets inside...
Miami Heat superstar forward LeBron James was spotted riding his bike to work Sunday afternoon ahead of his game against the Chicago Bulls.
Because of the Miami marathon, traffic was busy around the AmericanAirlines Arena before the game. So to ensure he got to work on time and for a pre-game workout, the newly engaged Mr. James rode with two of his associates to the arena.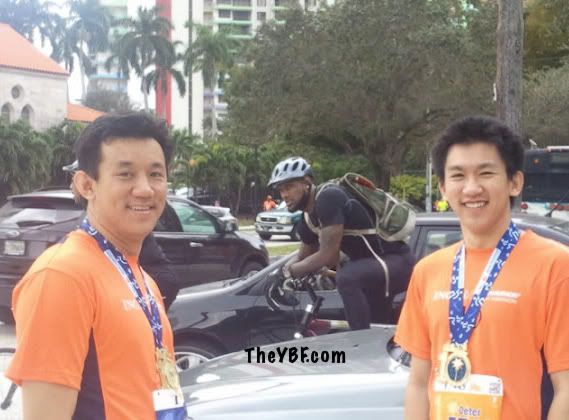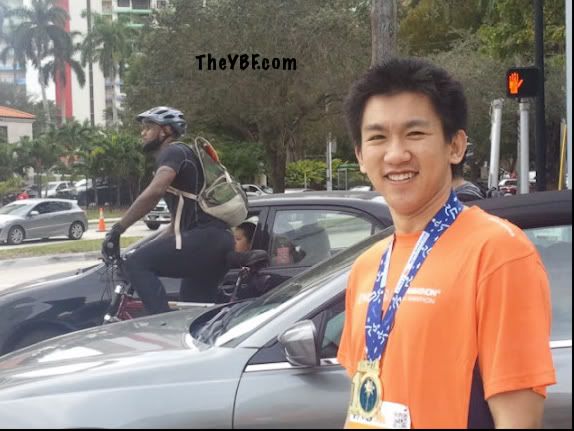 Of course some fans had to hop in the pics.  Wonder what those drivers were thinking when they looked out their window and saw a giant pedaling next to them.
But the bike ride must have helped--LeBron scored 35 points and a 97-93 win over the Bulls.
Pics via SPLASH
BONUS: Speaking of NBA folks, Clippers star Blake Griffin's slam dunk last night has sports fans having an orgasmic fit: