Rihanna was spotted out clubbing in West Hollywood recently in her best spandex. See the pics inside and find out about the fancy art piece she recently commissioned.
She's set to headline the UK's Barclaycard Wireless Fest alongside her homie-lover-friend Drake this summer (July 7-8) in London's Hyde Park.  And Rihanna was spotted leaving Greystone Manor Nightclub in West Hollywood this week.  In this get-up:
Rih rocked an army fatigue cap, and tight black skirt and a belly-revealing blouse paired with black pumps.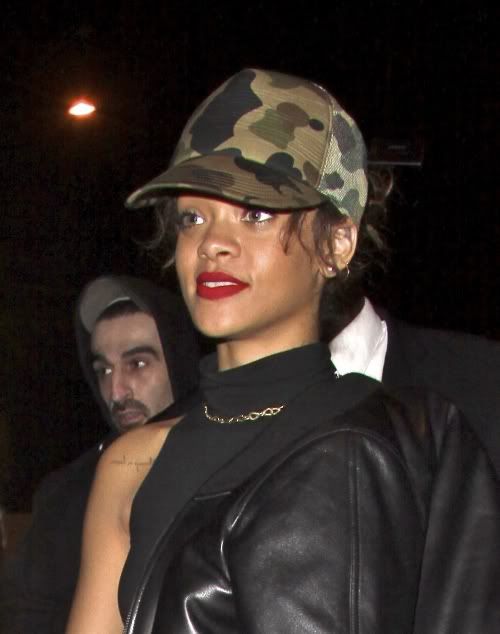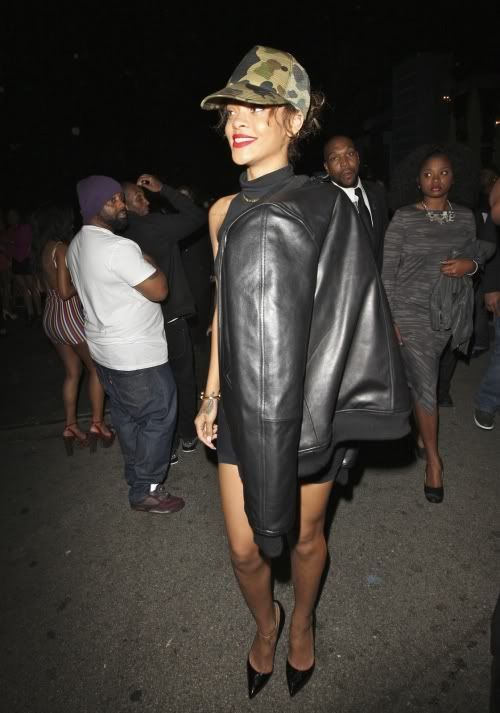 She also added her gold belly chain and black leather jacket.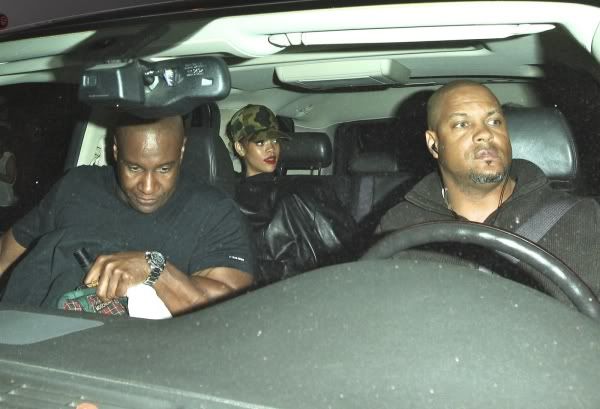 Feel like we just transported back to the early 90's.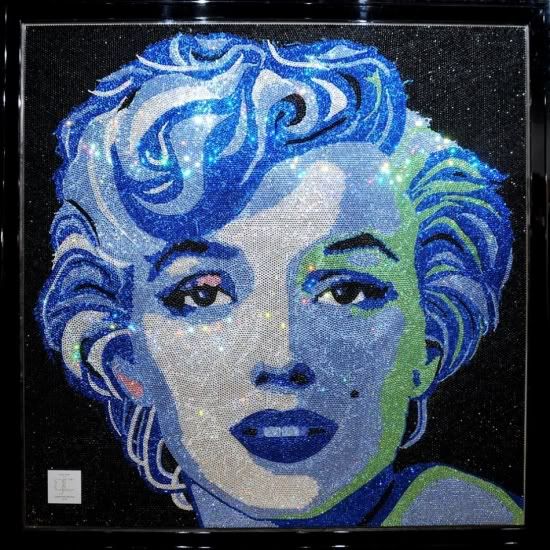 By the way, Rihanna doesn't just spend her money on clothes. The chick is also investing in art. Recently, she added to her growing art collection by purchasing a $160,000 of Marilyn Monroe made of 65,000 Swarovski crystals!
RiRi commissioned the piece from British artist Claire Milner. The custom piece took four months to complete and weighs 182 pounds!  Of the piece, Claire said,
"A 100 percent Swarovski crystal portrait is very luxurious -- people stand and stare because it constantly changes color, sending rainbows round the room."
"I tried to show the glitter of the public life and then the sadness in Marilyn's eyes."
Pretty hot though...