Rihanna must be confident in her recovery from that unspecified illness last week that caused her to miss two concert dates.  Because she was back in the club last night after returning to the stage for the first time from her hiatus.
Sexy singer Rihanna made an unannounced visit to a South Beach night club after her concert in nearby Saturday night. She rocked a cropped bra top and black shorts to show off her enviable and pretty much perfect skin and killer legs.  And after recently saying she never really recovered from her first bout with sickness, she looked to be back in her health's good graces. 
The "Pour It Up" chick showed up around 1AM with her entourage, complete with 2 tour buses that blocked the streets until police had to make them move. And they stayed till 3AM.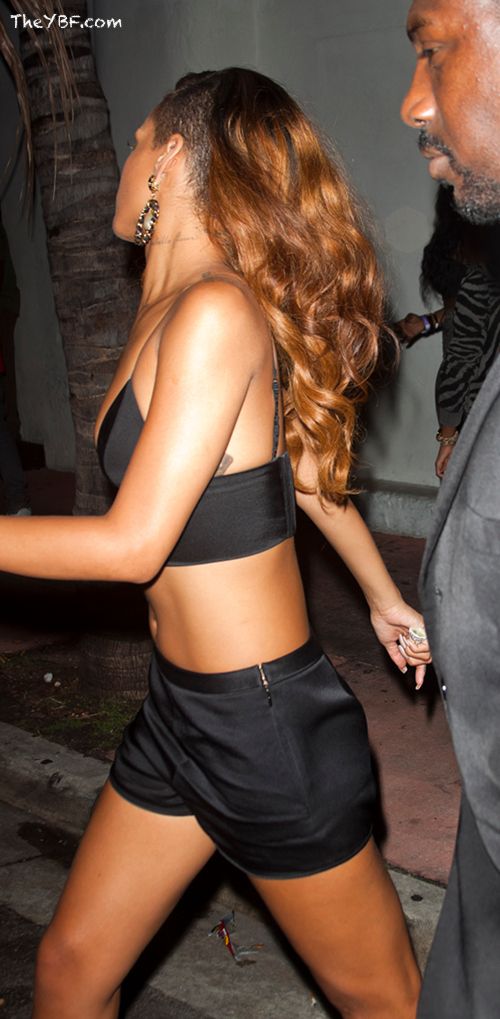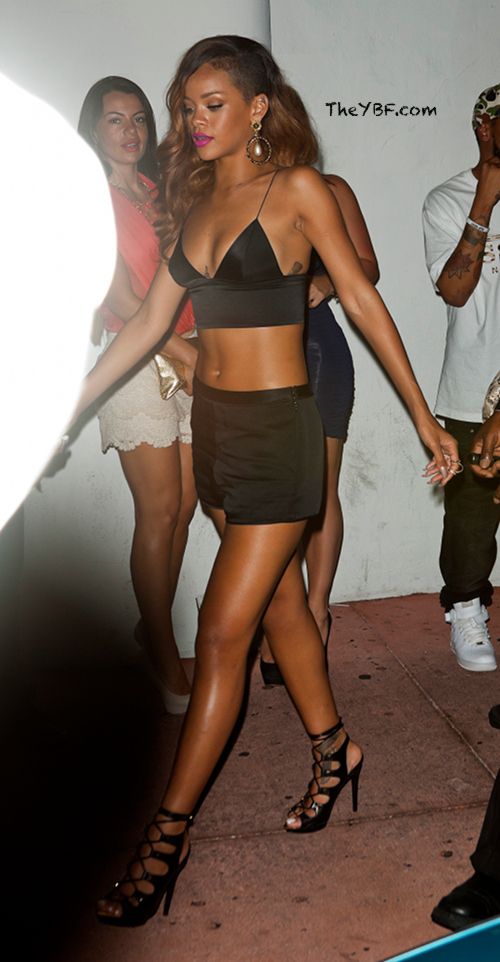 So much for taking it easy....
Photos: Splash