Ray-J is shooting the video for his new single "I Hit It First."  Yeah, this dude is really going through with this.  Check out the Kim K. look-a-likes (and other chicks) who were on set for the video inside...
The video for Ray-J's masterpiece "I Hit It First" is on the way. In the behind the scenes footage below, Ray shows all the media attention the song is getting (not a difficult accomplishment when you say words like "just remember I hit it first" with a Kim K. figure as your single cover). 
And then he takes the cameras on the L.A. set with all the chicks he auditioned for the role.  He keeps saying the song is not about 1 person in particular, but it could be applicable to Kim and others.  Ok Ray-J.
On another note, WHO is this "Bobby Brackins" and this whispy mouse voice??
And in case you were wondering what Kim's been looking like lately in her non-maternity maternity wear.  Pics of her out to lunch in Beverly Hills today: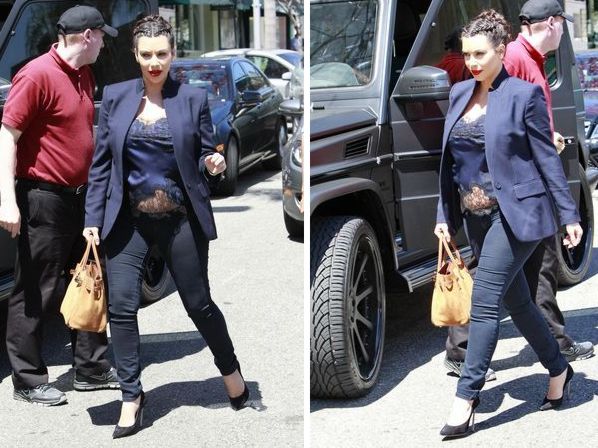 Really wish her sis Kourtney would take over as her maternity stylist....
Photos: INF