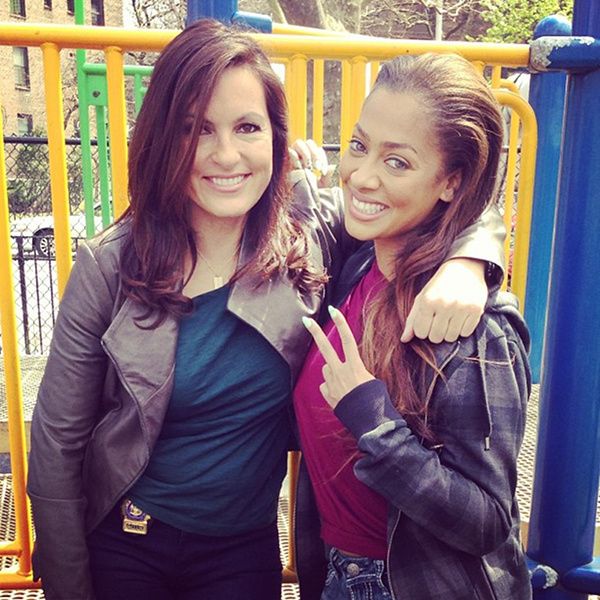 LaLa Anthony got a make-under as she hit the set of "Law & Order: SVU" today.  Check out her new gig on the show, plus Kelly Rowland possibly replacing Britney Spears, inside...
LaLa's embarking on her acting career, and she's nabbed a role on an upcoming episode of "SVU."  Today, she hit the set to film with star Mariska Hargitay, and she seems to be playing a round-the-way New York girl.  It feels like we haven't seen her this made under in years: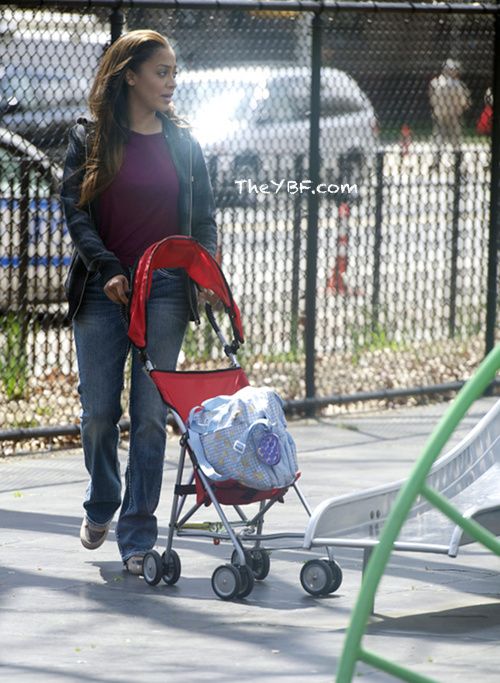 And it's more good news for La as she's been hosting the Motives booth with tons of fans at the International Beauty Show in NYC this week.  Plus, she let her Twitter fans know that she'll be co-hosting "The View" tomorrow.  Are they testing her to be a possible replacement for Joy Behar, like they've been doing with Brooke Shields and Allie Wentworth?  Time will tell....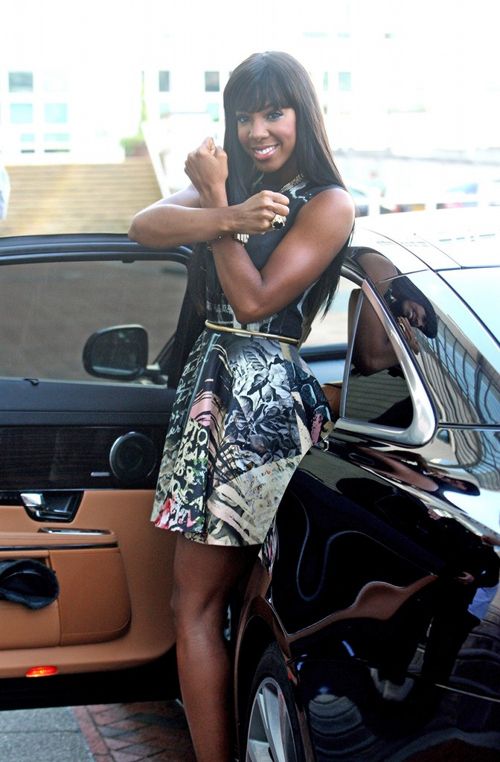 In other new gigs, sources say Kelly Rowland is being tapped to join "X-Factor" in the U.S. to replace Britney Spears.  She was replaced as "X-Factor" judge in the UK last year by Nicole Scherzinger.  So Simon Cowell pulling her back in for America could be interesting.
The Daily Mail reports:
Kelly, 32, is now 'most definitely in the mix' to replace Britney Spears on the third season of the Fox talent show, which airs later this year.

It's not yet known whether Cowell will appear with three women on the judging panel - or hire another man to replace L.A. Reid.
Reportedly, the "Kisses Down Low" singer will join Demi Lovato and possibly Simon for auditions kicking off this June.  This could be a great move for Kelly.  You feelin' it?
 
The Randomness:
1. "Comic View" is returning to BET with host Simmore.
2.  Isaiah Thomas is getting his own talk show on Cinemoi North America TV.  STORY