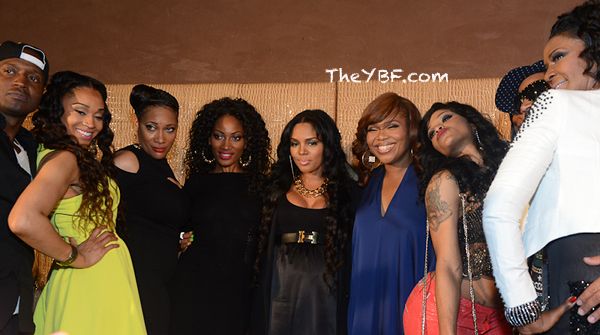 TheYBF.com was on the scene for last night's "Love & Hip Hop Atlanta 2" private premiere party.  And we've got what went down inside...including Joseline's non-surprising admission, the new cast members, and why MiMi & Erica's relationships may be on the rocks...
While K. Michelle, Karlie Redd and Scrappy were M.I.A. for this premiere party, the rest of the obviously tipsy cast made sure to still bring the foolery.  It's a lot going on so keep up: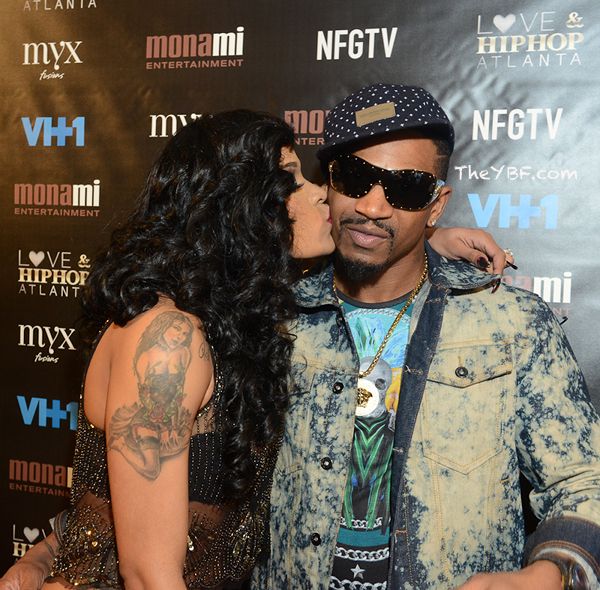 Joseline Hernandez has confirmed what we already suspected about why she can't seem to leave her co-star Stevie J. alone.  Aside from lacking self-esteem, she told the crowd at the cast's season 2 premiere party at ATL's Cream Ultra Lounge last night,"It's his big d*ck.  I'm just going to keep it real. I love it."
Classy.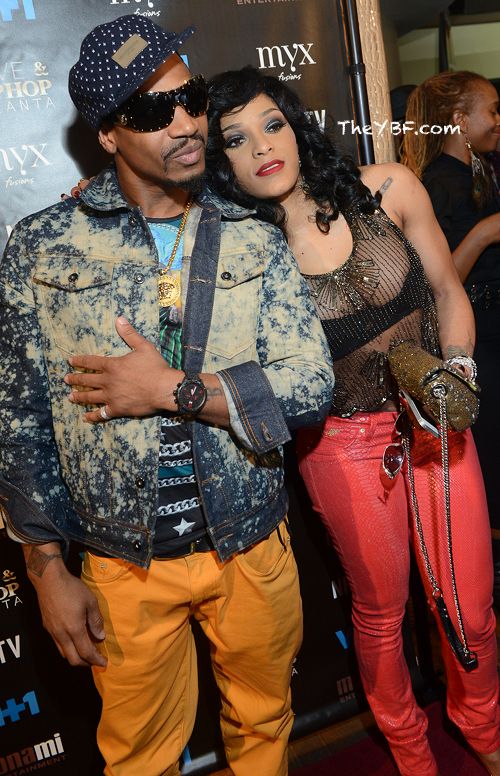 Jos and all her tackiness tooted it up on the carpet before the press event.  She also revealed she thinks Stevie is a great person (for now, until her next rant where she calls him gay and tears him down in every way possible).  And he's helped her to change her life. 
In true pimp situation form, Jos praises Stevie for "upgrading" her saying she's 26 (side eye) and just a year ago she was a stripper. And now, she's doing music and traveling and is forever thankful. Of course. Joseline says we can expect an album in August.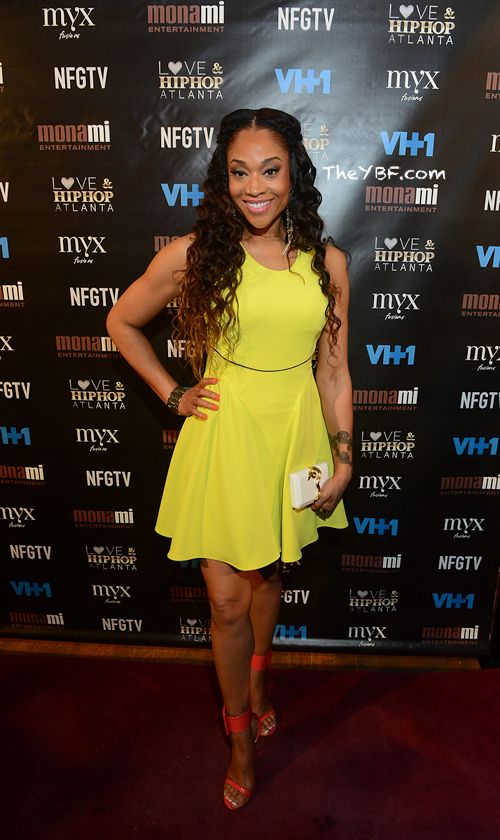 And Mimi Faust, who suspiciously didn't want to talk about her new boyfriend Nikko, says Stevie's D-game was never "it" for her...there was more to it.  We're sure....
Mimi is currently working on a children's apparel line, a book, and a home accessories line. Names of the lines will be revealed on the show.
We also saw during the screening of the premiere that MiMi & Joseline get into it (again), but this time over comments Jos made about MiMi & Stevie's daughter.
And we get to meet the newbies for season 2.  Chris Brown's deejay, DJ Baby Drew and his baby moms Traci Steele have been added to the cast.  We'll see what they bring to the mix.
Lawd Momma Dee!  Scrappy's mama let go of the Aquanet long enough to make her way tot he premiere.  And interestingly enough, she steered clear of Erica Dixon, her son's fiancee. 
Instead, he was glued to Buckeey's side all night and still in her ear about Buckeey being the RIGHT choice for her son.  Oh the ATL delusion....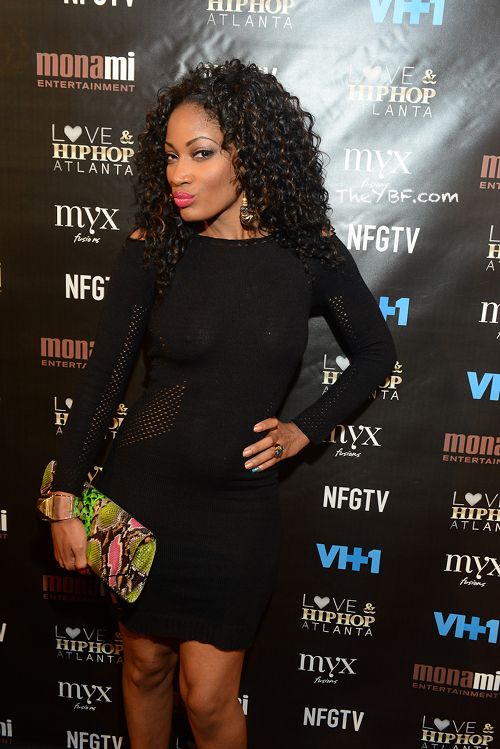 Meanwhile, Erica hit the capet looking gorge...and without her engagement ring.  When we asked her about it, she avoided the question and simply said she didn't know why Scrappy wasn't there tonight.  Does it have anything to do with all the money he's getting stuck for lately?  Seeing that the people he owes are now garnishing his LAHH checks?
By the way, in he premiere episode we see Erica going to get her ring appraised.  And it may be a Trina/Gabe from "Braxton family Values" situation...meaning that mug may be CZ.
And about how Erica feels about Momma Dee, she tells us that she really has nothing more to say to her at this point saying, "You can't beat a dead dog, ya know?"
Benzino is some type of way still in the mix.  When someone asked during the event where his girl Karlie Redd was, Stevie shouted, "She's dead!"  Damn homie.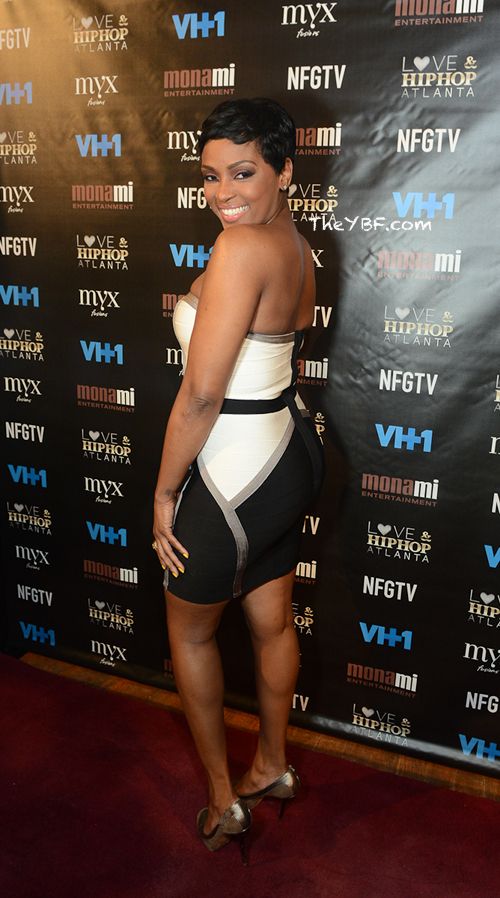 MiMi's bestie Ariane was there looking cute.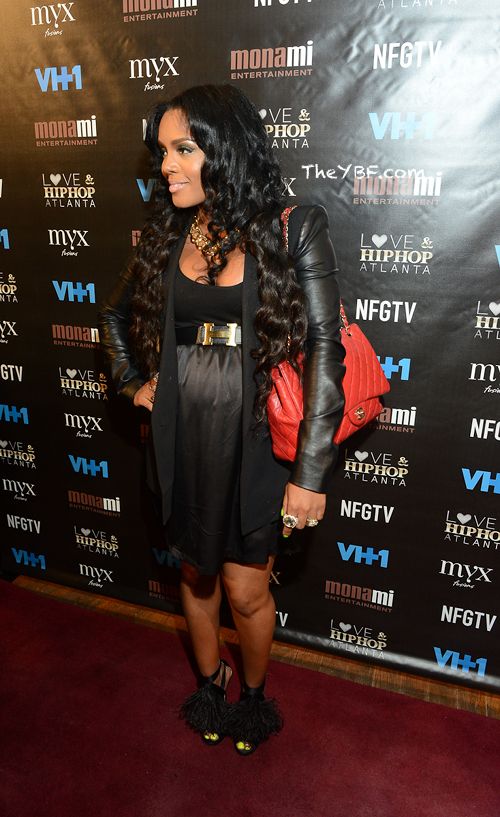 Rasheeda brought her baby bump and her hubby Kirk to the carpet.  Is this her way of snapping back at the haters calling her "grandma" and "old"?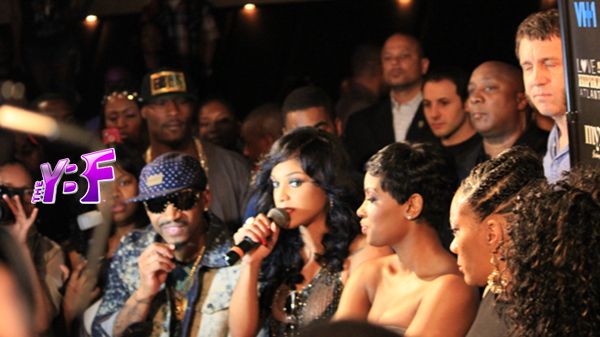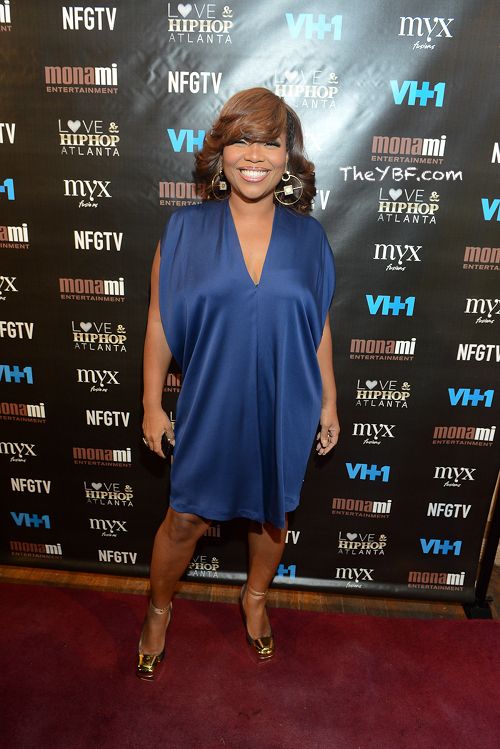 Creator Mona Scott Young was there of course.
Buckeey's still trying.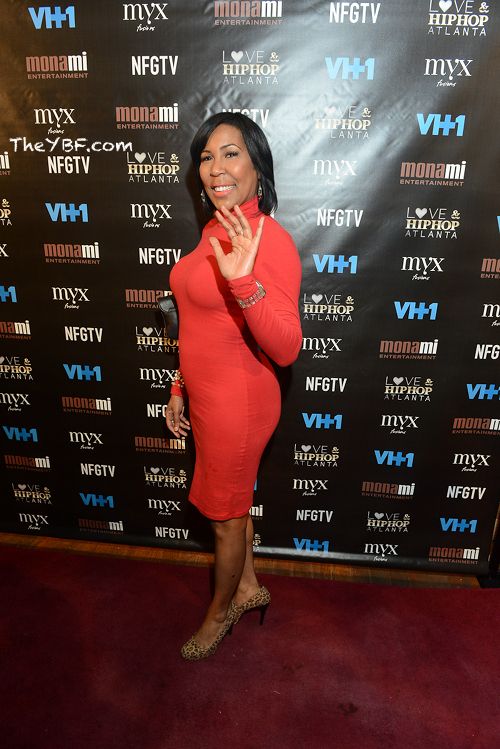 Co-host of Rickey Smiley's show, Eboni Steele, showed up.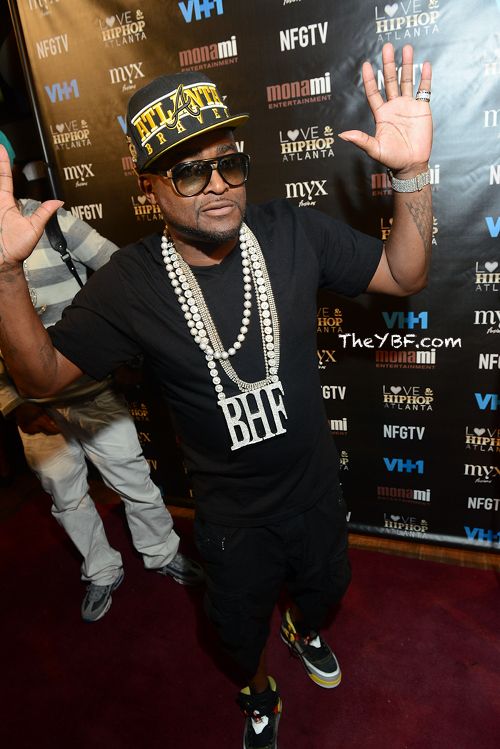 Shawty Lo made a random appearance.  Maybe to figure out how his "All My Baby Mamas" show could get picked up again.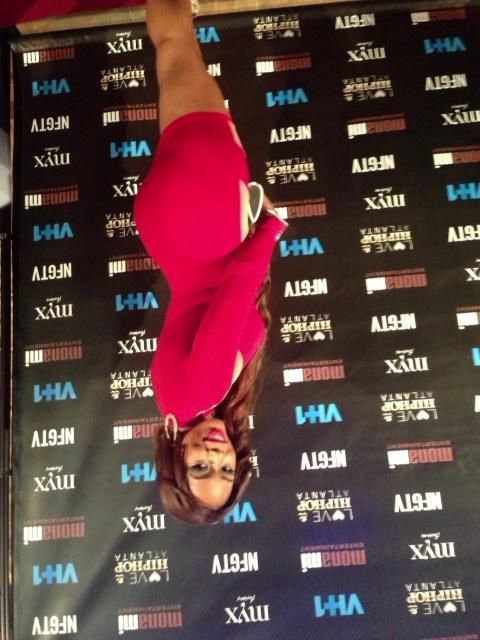 And Bambi of "Basketball Wives" flaunted her ASSets on the carpet too.
Here's a couple videos from last night's foolery--Joseline being herself and Buckeey and Momma Dee--in front of Erica--saying Buckeey will love Scrappy forever and there's a shakeup coming. Messy:
Season 2 of "LAHH ATL" airs Monday, April 22nd on VH1.
Photog & Videos: Paras Griffin, Paras' Instagram/G Paras Photos/TheYBF.com