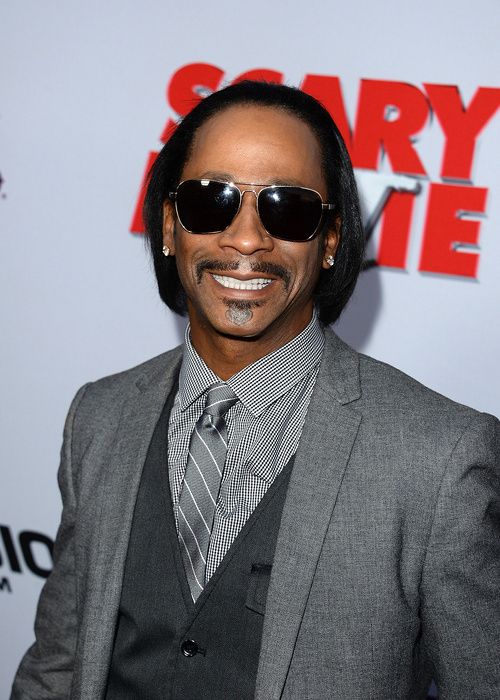 While promoting the premiere of Scary Movie 5, a surprisingly candid AND sober Katt Williams opened up about his public breakdowns, his fears and why he was so disgusted by Jamie Foxx, Django Unchained and his own "gay" jokes about the actor.  Watch the interview inside....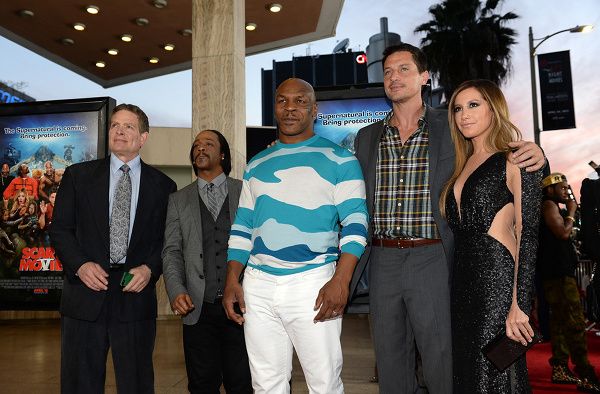 Posing withproducer David Zucker, former professional boxer Mike Tyson and co-stars Simon Rex and Ashley Tisdale, funnyman Katt Williams was seen arriving for the premiere of Dimension Films' Scary Movie 5 last night at ArcLight Cinemas Cinerama Dome in Hollywood, California.  Yes folks, we're seeing Katt for the first time in a while far away from a jail.
Before the film's premiere, Katt sat down with BET.com where he talked about how he feels about the media's interest in him, the things that he's "scared" of and his thoughts on Jaime Foxx and Django Unchained.
What's interesting to note is how sober Katt was during the interview.  He seemed very different from the sweaty, angry man we've seen in videos over the past few months. He also gave a little insight into his comedy and whether fans should believe everything he says while he's operating in "the spirit."  Here are the highlights:
On being spoofed on SNL:

The young gentleman did me on Saturday Night Live recently.  I thought that was funny.  Probably because I didn't expect it.  In general, I'm not big enough to be spoofed.  You have to be a big dinosaur entity to be spoofed.

On what "scares" him:

Every time I see the police. I'm in a state of fear.  Even innocent.  It's just ingrained in me.  The IRS is scary.  It's a lot of scary things in the world that's why we can relate to kids.  Throughout your life you find enough things to be scary of.  

On insinuating that Jamie Foxx was gay:

I attempt to tell the truth on stage. I don't make up stories for shock value. So while I can't atone for everything I say on stage for I am operating under the spirt, I'm not allowed to take anything back afterwards....I didn't mean for people to think that was the case....even if it is.  That's what comedy is about. It about you taking those words and making your statement.
Katt is REAL funny for that Jamie explanation.  He knows what he was doing...and why folks will continue to believe him.
Watch the interview here:
Photos via Michael Buckner/Getty Images North America