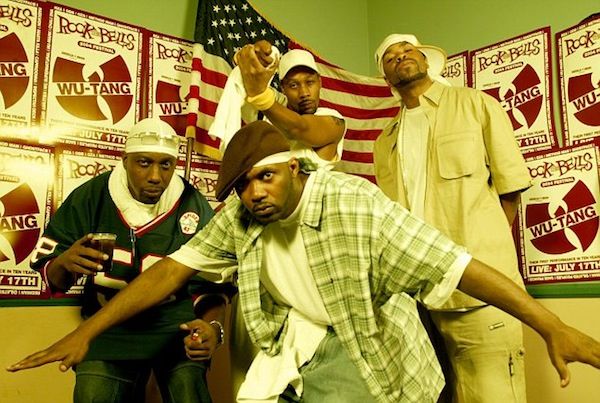 The Wu-Tang Clan have announced plans to reunite for two concerts and a new album celebrating their 20th anniversary.  Get the deets inside and see DMX reunite with Swizz Beatz during last night's Alicia Key's concert in NYC....
In celebration of their 20th anniversary, legendary hip hop group, Wu-Tang Clan, are reuniting for a series of one-off dates to mark the 20th anniversary of their classic debut album Enter The Wu-Tang (36 Chambers).
Also, RZA, GZA, Raekwon, U-God, Ghostface Killah, Inspectah Deck, Method Man and Masta Killah have announced a new album A Better Tomorrow, set for release in July.
During a piece with the NY Times, RZA spoke about the reunion saying,
We need to, one time, completely, efficiently, properly, professionally represent our brand. One more time. But this time, showing up on time for press and for concerts and studio. Do it one time, perfect.'  There's enough of us still alive, and I think there's still enough fans out there. Hip-hop is stronger than ever, as far as worldwide recognition, and our name is synonymous with it.'
On July 25th, The Wu-Tang clan will play at O2 Apollo in Manchester and On July 26th, they'll hit London at the O2 Academy.
Tickets go on sale today. We'll keep you posted about any US dates.
 
In other reunions....
DMX reunited with his former Ruff Ryders producer Swizz Beatz during Alicia Keys' "Set The World On Fire Tour" stop at Madison Square Garden last night. The pair drove the crowd into a frenzy with a few bars of "Ruff Ryders Anthem" and "Party Up (Up in Here)."
Let me find out X is serious about a comeback.  He needs to be focused on something productive because we all know what kind of back to back to back arrests go down when he's not....
And as he prepares to write his autobiography, fans will get to look deep inside the mind of the controversial rapper this weekend as he opens up to Iyanla Vazant about his drug use, childhood and failed relationships with his ex-wife and children. And Iyanla, we're sure, will have to check his ass every once in a while.  Must see TV.  Watch a new sneak peak here: