Halle Berry is making pregnancy look effortless...and very sexy.  Check out her hot spider lace dress for the Rio de Janeiro premiere of her movie The Call, plus Nicki Minaj getting catty with her ample ASSets....
The ladies are showing off their bumps in the sexiest of ways.  Halle's new baby bump is stopping her effortless sultriness.  CHick stepped out at the Rio premiere of her box office hit in this long black mermaid dress with spider style lace covering the sides, arms and back.  And it's one of our fave pregnancy looks of hers so far:
Yasss.  This back is everything.  There's a few pregnant chicks out there who haven't been able to get their style right and are taking notes profusely.
Meanwhile, "Idol" judge and "High School" rapper Nicki Minaj is showing off her bumps of another kind.  Her well enhanced booty (whether it's enhanced by her clothes or by injections) is on full display in a new photoshoot she's given us a peek at:
The cheetah, leopard & neon yellow printed two slit dress showed off her curves and put these brown caged boots on full display.  Feeling a bit 90's, but kinda hot nonetheless: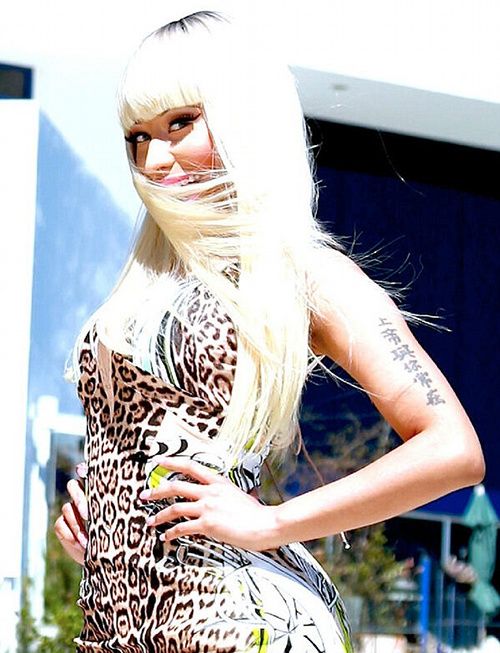 Nicki just released another video off her Pink Friday: Roman Reloaded--The ReUp album for"Up In Flames".  So chick is milking this re-up of a re-up album for all it's worth. 
She's also in the midst of shooting a new video, just released the ad for her Pink Pill for Beats by Dre, and is readying her new clothing line for Sears.  She may not be fully our cup-o-tea, but we love a hustle.
Photos: Twitter/Pacific Coast News