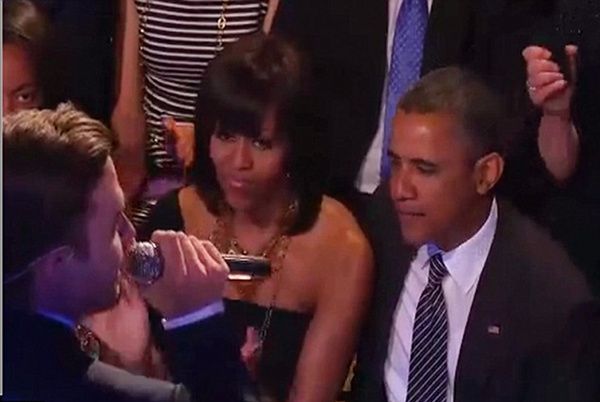 The President and First Lady hosted Memphis Soul night at the White House last night with soulful performances from Queen Latifah, Justin Timberlake and "American Idol" finalist Joshua Ledet.  See pics from the upcoming broadcast inside.... 
Last night, President Barack Obama and wife Michelle brought "Memphis Soul" to the White House for a taped special airing as part of their "In Performance at the White House" series. 
Mr. Prez opened the evening with remarks about Memphis Soul and its historical importance in creating a sense of racial harmony during one of the nation's darkest period. 
"Memphis, Tennessee, was segregated in the 1960s, but blacks and whites came together despite the institutional racism to create a soulful blend of gospel and rhythmic blues music that sought to 'bridge those divides, to create a little harmony with harmony." 
Queen Latifah was among the A-list celebs who graced the stage, putting their own spin on soulful classics.  She was joined by Booker T. Jones, Cyndi Lauper and Justin Timberlake and others. 
First Lady Michelle Obama rocked a daring, off-the-shoulder, gown for the swanky event held in the East Room.  
The President and First Lady were joined by Sasha, Malia and the First Granny, Marian Robinson, who all got a kick out of watching President Obama bust out some dance moves during the concert.  The entire evening is set to air as a PBS special on on April 16.
Watch President Obama's opening remarks here:
And a sneak peek at Justin Timberlake's performance:
Photos via PBS/Getty