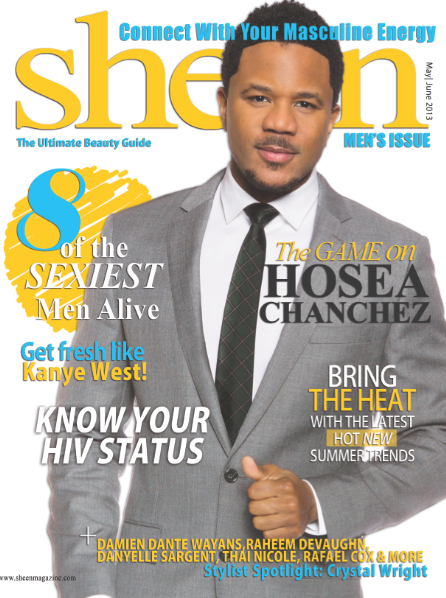 "The Game" star Hosea Chanchez posed for SHEEN Magazine's first Men's issue where he described his ideal woman and his interesting in producing.  See pics and highlights inside and find out the name of the Think Like A Man sequel and get the release date...
The latest issue of SHEEN Magazine is all about the fellas with the magazine tapping "The Game" star Hosea Chanchez to grace the cover.  Inside the issue, the 32-year-old actor opened up about the departure of former co-stars, Pooch Hall and Tia Mowry- Hardrict and his desire to produce his own work. He also revealed the type of woman he'd like to marry. Here are the highlights:
On producing his own works:
"Producing is something that I am diving myself into, and I am a writer by nature. I love creating things and using my own artistic integrity for my choices. I want to get my idea of good work out there and not just be a part of someone else's idea of good work…I like characters and people that don't get that much exposure."

On his dream woman:
"She would have to be secure, honest, self-aware, wealth-aware. She has to have her own mindset and be a woman against all odds. She has to be independent."
Elsewhere in the magazine, the fashion sense of both Kanye West and Jamie Foxx is explored and there's an eye candy pictorial of Romeo Miller, Damien Dante Wayans, Texas Battle and Demetrius Grosse.  Also, Tika Sumpter's glam squad offers hair and makeup advice.
And at the movies...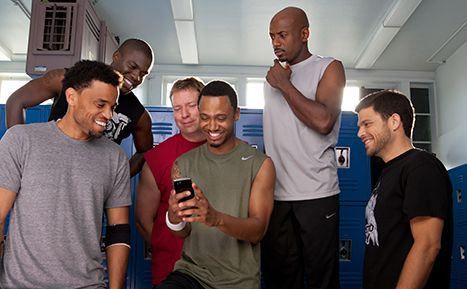 Fans of the hit flick Think Like A Man will be pleased to know that the movie's sequel has been given both a title and a release date. Film powerhouse Sony/Screen Gems and producer Will Packer have announced that Think Like a Man Too will hit the big screen on May 30, 2014.
Writers Keith Merryman and David A. Newman, who wrote the first film, will return as writers and shooting will likely begin for the end of the year.
Details about the film's new storyline and which cast members are set to return are all up in the air.  But Kevin Hart revealed on "The Wendy Show" a while back he's hoping all the characters return in some capacity.
The Randomness:
1.  Pilar Sanders is writing a tell-all book about her life, titled, Saving Sanders: The Pilar Sanders Untold Story. STORY