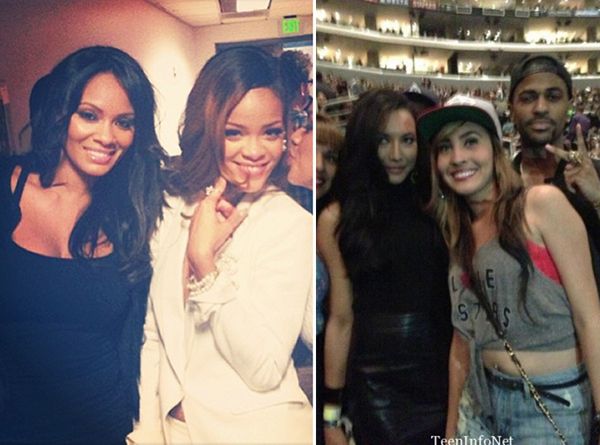 When Rihanna's"Diamonds World Tour" rolled through LA last night, it was packed with celebs like Evelyn Lozada and Tyga, plus Big Sean with"Glee" actress Naya Rivera (and they might have been on a date).   See the pics inside...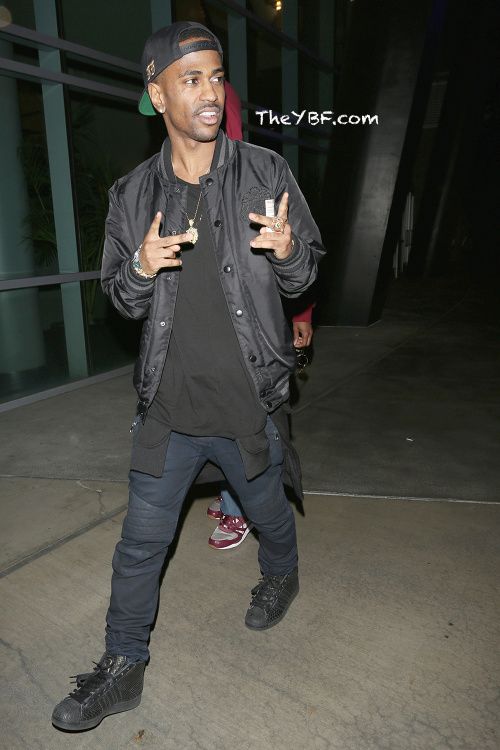 Rihanna's Diamonds World Tour hit the Staples Center last night.  Big Sean was spotted arriving....and didn't go to the concert alone.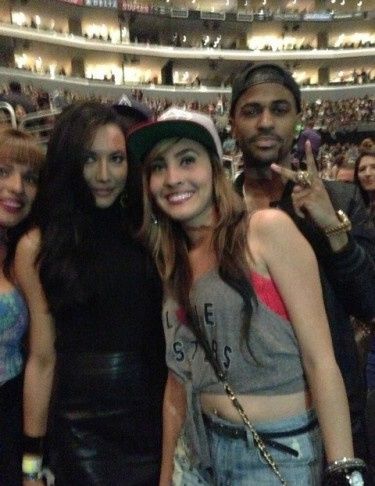 Inside, the "A$$" rapper was spotted at the concert with "Glee" star Naya Rivera.  Well isn't THIS interesting. 
The pair came together, sat together, snapped pics with fans together and left together.  And it looked like it could have been a date.  We'll keep an eye on this one.  P.S.  The two were also cuddled up at Sean's 25th birthday dinner a few weeks ago in Beverly Hills.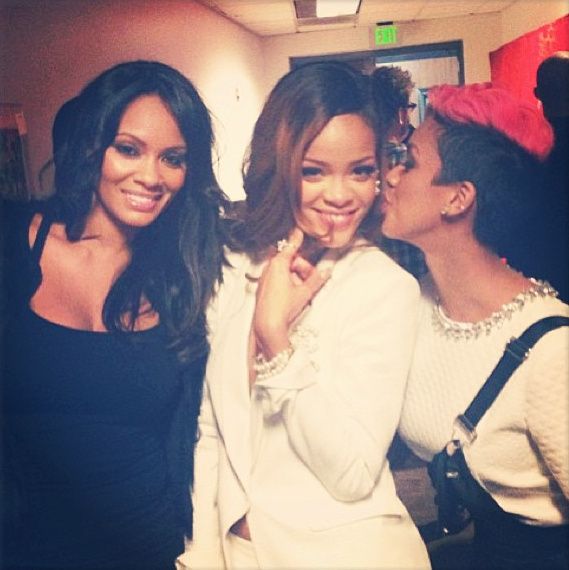 Backstage, "Basketball Wives" star Evelyn Lozada and celebrity nail designer Kandi Yamz posed with RiRi.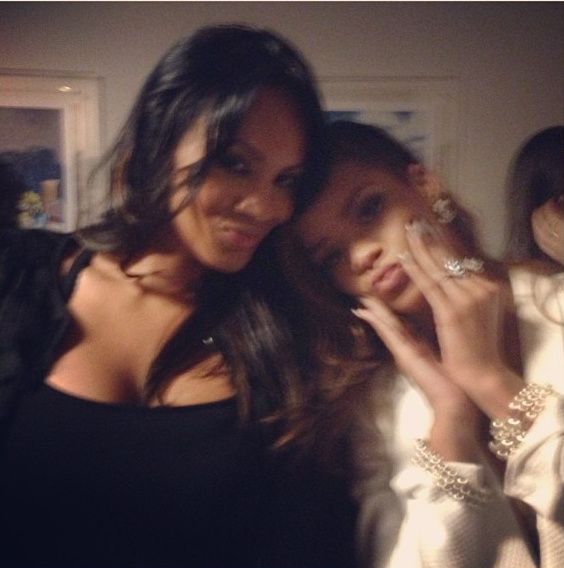 We'd love to be a fly on the wall if these two ever discussed their similar experiences with men.
After the concert, Tyga and his baby moms Blac Chyna were seen leaving the Staples Center.
And "All Gold Everything" rapper Trinidad James had gold in his mouth, in his ears, on his glasses, on his belt and even his shoelaces.  He keeps it real....and by real we mean keeping up appearances to match his song that made him.  We just aren't convinced this is dude's real mouth.  This HAS to be a "Jerome" mouth piece from a costume store.  Just has to be....
Photos via PCN and Splash