Halle Berry and Olivier Martinez were spotted taking little Nahla out to lunch and for some "fun in the sun" at the beach yesterday.  See the pics inside and find out why Nahla may soon be in counseling.
We told you earlier about the drama between Gabriel Aubry and Nahla's nanny....and that event (among others) may send Nahla into counseling.
The L.A. County Department of Children and Family Services is recommending that 3-year-old Nahla go into counseling, mainly due to Gabe's alleged anger management issues. 
The former couple is due in court today where it's expected that Halle will ask the judge to prohibit Gabriel from having any contact with Nahla until after the investigation.  Also, Gabe has asked for a restraining order AGAINST the nanny as he thinks she is making up stories in favor of Halle.  Just messy.
But on a happier note (besides Halle being back on crutches and in a cast).....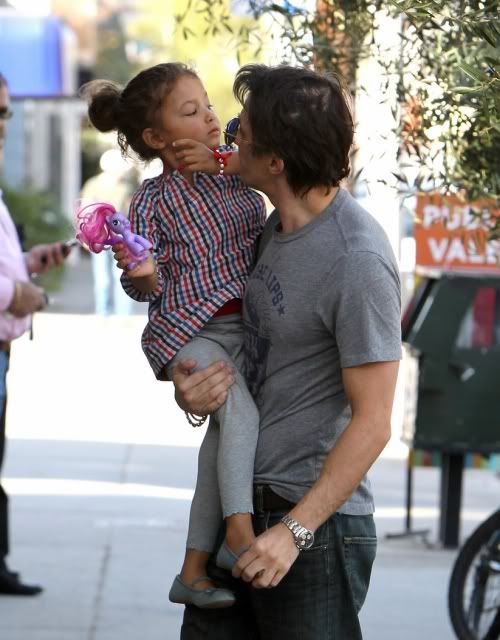 Oliver and Halle took Nahla to lunch at The Little Door in Hollywood yesterday.
And then.....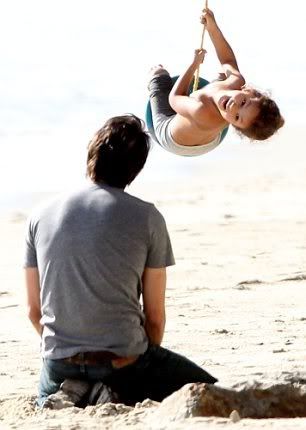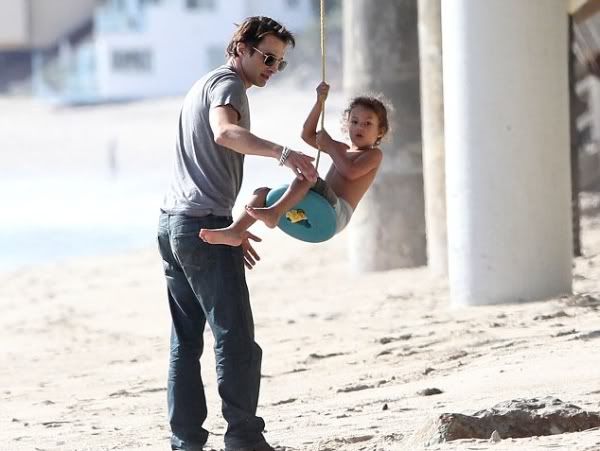 The trio had a fun day at the beach.  No shirt for her though?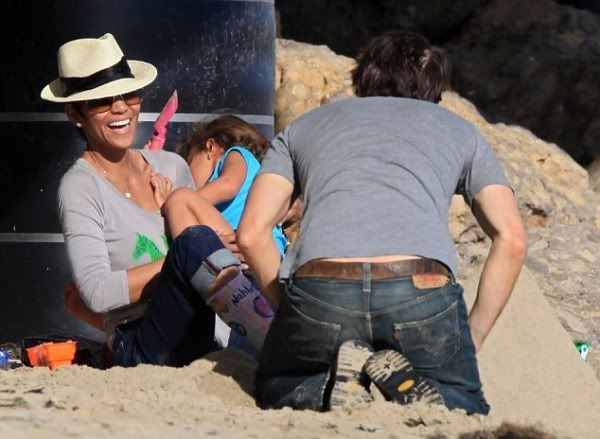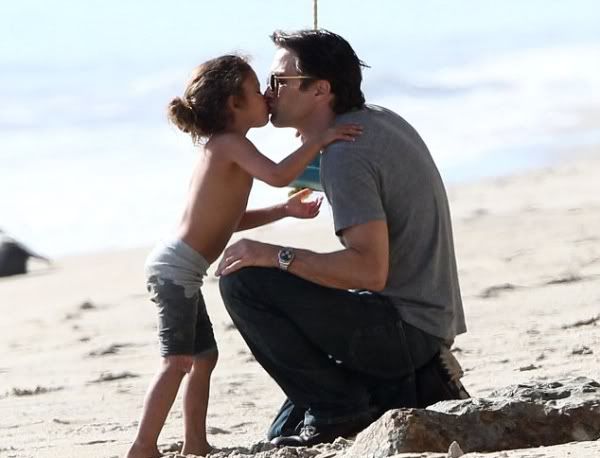 One thing is for sure....Nahla seems to love Olivier.  And that's a good thing.
Photos via INFDaily