Chrisette Michele and Keyshia Cole took their "Woman To Woman" tour to The Tower Theatre in Philadelphia, Pennsylvania last night. See pics from their performance inside and get the deets on Chrisette's love detox and "Better" disc as we recently chatted up the songstress....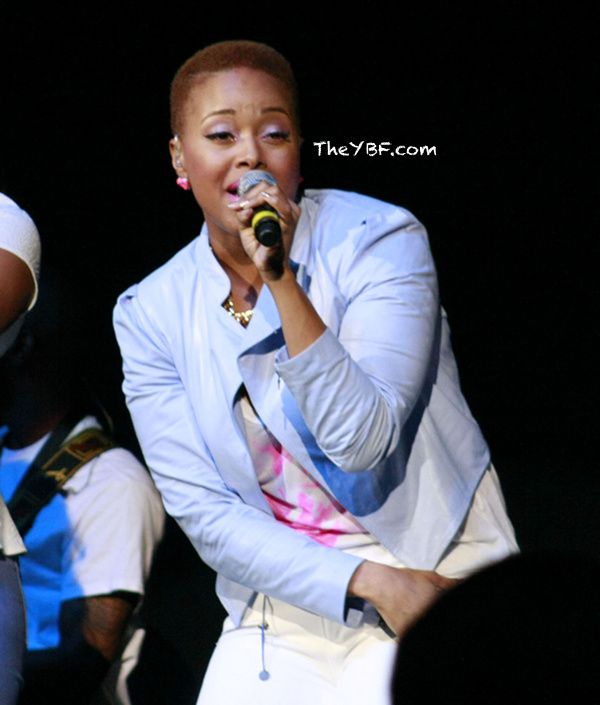 Chrisette Michele took the "Woman To Woman" tour to The Tower Theatre in Philadelphia, Pennsylvania last night where she thrilled fans with hits like  "Epiphany," "Blame It On Me" and "What You Do". Her set also included her current hit "A Couple Of Forevers" from the upcoming Better disc (due April 30). 
Recently, Chrisette chatted exclusively with TheYBF.com at her D.C. stop about her upcoming project and revealed to us that she went through an actual "love detox" to cleanse her mind and spirit of heartache and pain.  And that also included giving up meat and going vegan!  Here's our chat:
YBF: You have a new album coming out, are you excited?

Chrisette Michele: I'm super excited. It's the first time where I'm talking about love in a positive way in quite a few years, so I think it's an album that just reflects on the healing I've experienced of the last few months, few years.

What has changed your views on love?

CM: Well it took some time to cleanse – literally – detox, juice feasting. I took a 60-day period just to detox. I lost a bunch of weight both spiritually and physically, and then I became vegan – which I cheat sometimes – it's really helped me just feel lighter and respect myself, and therefore demand respect from other people.

What do you hope your fans will get out of this album?

CM: I hope that all the women who have been through divorce and been through heartache and breakups and sang "Blame It On Me," and sang "Epiphany" with me and sang "Goodbye Game" with me will start singing "Better" with me, and they'll start singing "A Couple of Forevers" with me, and we'll all be on the journey of love together.

 
Also on stage...
"Trust And Believe" singer Keyshia Cole, who's co-headlining the "Woman To Woman" tour, took the stage to belt out hits like "I Changed My Mind," "Love," "Heaven Sent," and "Trust and Believe".  There's something about this stage outfit though that had our eyebrows raised: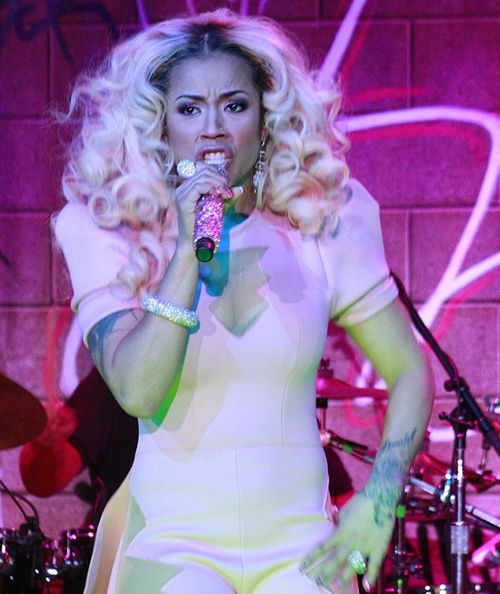 It's just not....quite.....right.  The hair and makeup is gorge as usual though.  And even though Keyshia's been in the press for talking back to folks like The Dream and ALL of Destiny's Child, she kept it focused on the fans last night.  
Hmmm.  This type of performance outfit looks pretty familiar, and not anything like Keyshia's ever rocked before.  There's a certain other chick (or two) who rocks these outfits as her signature stage look though.  Not saying anyone has a copyright on a specific look or anything.  We're just making an observation.  There's a thin line between love & hate....
The Twitter controversy doesn't seem to have affected fans love for Mrs. Gibson.  She and Chrisette have been packing out the intimate venues across the country.  
In case you missed it:
Chrisette has been taking her fans on a "Journey to Better" for the past few weeks in anticipation of the April 30 release of the Better disc. Watch the second installment above.