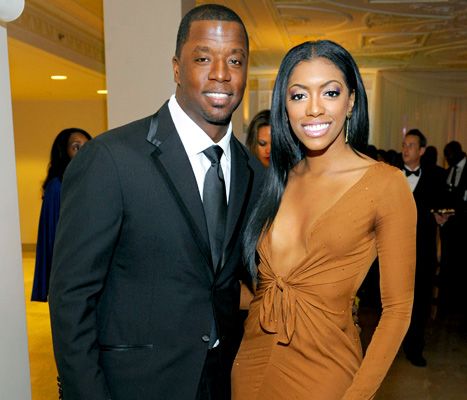 The first shots were fired in the public divorce drama between Kordell and Porsha Stewart with all types of "foul" activity from child neglect and excessive partying to possible infidelity.  Get the deets on the new court filings inside...
Retired NFL-star Kordell Stewart looks like he's ready to tackle soon-to-be ex-wife Porsha Stewart with a set of eye-brow raising allegations that dispel Porsha's "happy housewife" image.
After Porsha threw the first flag on the field, filing documents that Kordell had been locking her out of their marital home AND bringing another women into it, Kordell fired back with his own set of allegations, according to TMZ.
In his documents, Kordell said he only locked up the home for safety reasons and that Porsha stays away for days at a time and sometimes comes home smelling like alcohol.  Not Pastor Porsha!
He goes on to say that Porsha's partying is one of the reasons she's been neglecting his son!  And about that other woman....he claims she's the nanny. SMH.  Now, he wants the judge to deny Porsha any temporary spousal support, claiming she's a "celebrity" who makes her own money!
Hmm.....we'd like to know how Kordell (who's retired) spends his time and why he can't take care of his own child?  And it's very possible that Porsha is gone for days at a time because she's traveling to host parties (like MOST reality tv stars).  If she's not allowed to travel, how is she supposed to make all the money he claims she's raking in?
It looks like this one will be nasty.  It's no wonder that Andy Cohen and BRAVO welcomed Porsha back with open arms.  This may be one of reality tv's nastiest divorces to date. 
Are you TEAM Porsha or TEAM Kordell?