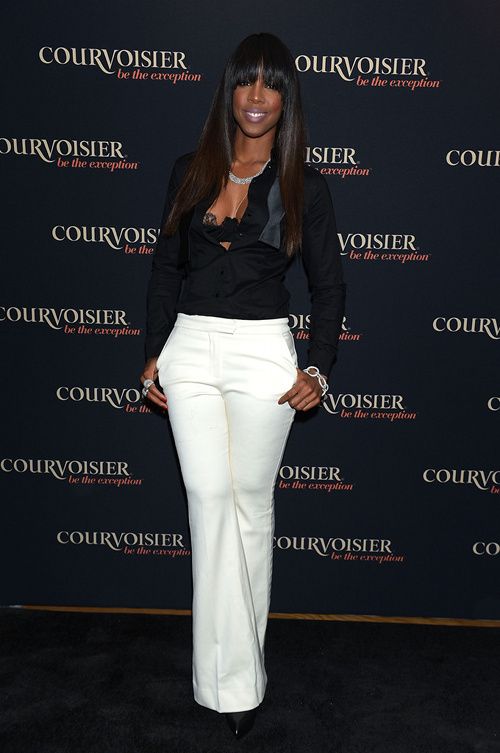 Kelly Rowland chatted with "The Breakfast Club" where she talked about being "too grown" to respond to Keyshia Cole, and the importance of men giving "Kisses Down Low" correctly!  Watch the interview inside and see flicks of her hitting the stage for Courvoisier.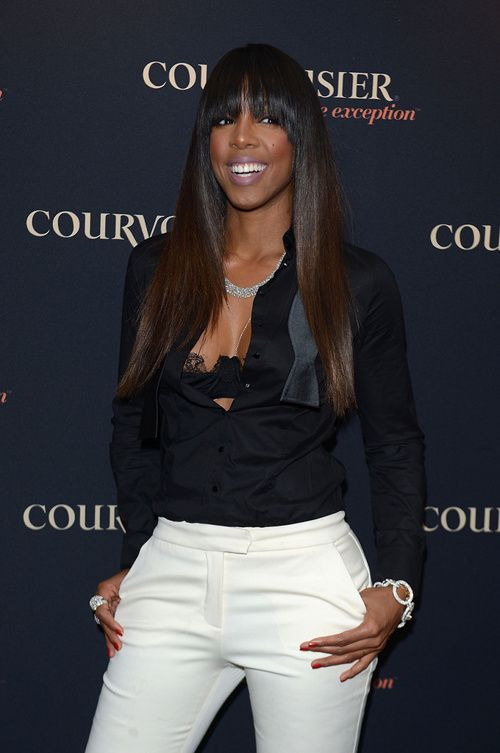 Kelly Rowland stopped by Power 105.1 in NYC this morning for a chat with "The Breakfast Club" about her upcoming album, Talk a Good Game and opened up about the importance of oral sex, if she wants to get married and raise kids and how she changed the game when she recorded "When Love Takes Over."  Also, she revealed why she doesn't have a response for Keyshia Cole.  Here are the highlights:
On receiving "Kisses Down Low":

I think that's very important.  The main thing is just know what you're doing.  It's very important between two people to be completely honest about everything including that.  You have to make sure you teach them what's going on.....

On dating:

I like the fact that I have something to myself.  And on the album I share what I want to share.  I'm not married. I'm not engaged. 

On Jamie Foxx flirting with you:

I was so embarassed when that happened. We're doing a movie together, it's a really cool project that he asked me to be on. Jamie's my friend. That's weird. Jamie's my boy.

On photos of her crying the day of her birthday:

On my birthday I had an epiphany about life and it made me very emotional.  I was thinking about family, friendship, the things I wanted and the things I haven't conquered. It makes me happy.  I feel like the sky is the limit and I can do what I want.  

On marriage and babies:

I truly believe that when it's my time to be married and have a child I will.  Because in all honestly, I'm still selfish.  I like my life the way it is.

On how she changed the game with "EDM" (electronic dance music)":

While I was in Europe I was inspired.  EDM.  I was the first one, who did "When Love Take's Over."  My fans say it all the time and I didn't even think about it.  They hipped me to this game.  Then everybody started doing it.  It started to become a trend in the States.  It was only a matter or time and if it wasn't me it would have been somebody else....but it was me!

On Beyonce's "Bow Down":

When you undersand as a woman, you can accept the record. People gon' talk–who cares? You're an artist, you're allowed to try out new things. I think that she's blessed to have freedom.

On how she is with Blue Ivy:



I don't talk about my niece. That's just for me and my niece.

On Keyshia Cole and her Twitter remarks:

You know what, do you have to hit somebody or give somebody words? Silence is the best power. Just keep talkin'. I don't think that it's important to respond back. You don't have to do that.  We're too grown for that stuff.
Watch the interview here:
And last night.....
Kelly Rowland, wearing a Wolford Top, La Perla bra, Rachel Zoe pants, YSL shoes and Lorraine Schwartz Diamond Rings, performed at SIR Stage 37 for the launch of Courvoisiology by Courvoisier.  
The crowd was treated to cognac-infused hors d'oeuvres by celebrity Chef Roblé Ali's Roblé & Co and sipped on hand-crafted Courvosier-themed cocktails while dancing to DJ Ms. Nix.
Kelly, who recently wrapped up her Talk a Good Game disc,  expects the album will drop this summer.  
Photos via Michael Loccisano/Getty Images North America