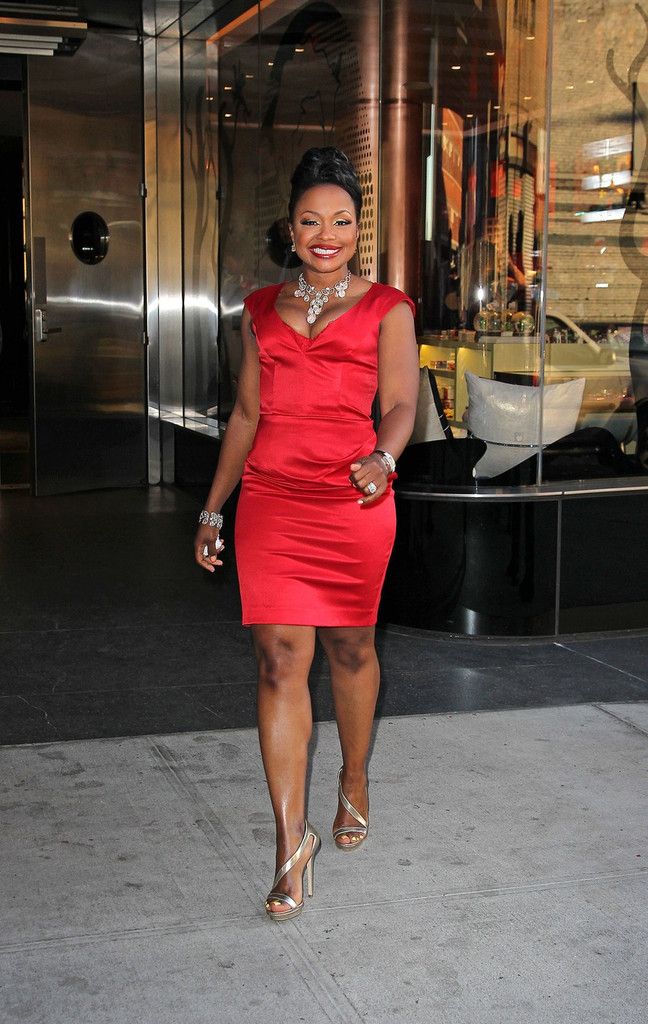 "RHOA" star Phaedra Parks will be starring on her own BRAVO spinoff next season.  Get the deets on her tv show inside and see Zoe Saldana on the cover of "InStyle Hair" magazine.....
In addition to her duties as the sassy Southern belle of "RHOA", lawyer turned reality star Phaedra Parks joins the short list of  BRAVO "Housewives" who've been given their own spinoff series. 
According to information released by the network, the show's working title is "Rick People's Problems" and will show Phaedra acting in a legal/judicial capacity.  The show's synopsis reads, 
"When the rich and famous of Atlanta have a dispute, they know that only one lawyer will deliver some cold, hard justice: Phaedra Parks of "The Real Housewife of Atlanta." Whether it's friends battling over an $8,000 loan or accusations of stolen Chanel handbags or confusion over a prenuptial agreement and whether it entitles you to two or three live-in staff members, the rich certainly have an odd sense of what qualifies as a problem in today's world, and Phaedra will be there to help them sort it all out."
Hmmm....Phaedra isn't as quick witted as Judge Judy but it sounds like it might be worth a look.  And she'll find herself in good company as Kandi Burruss has also been greenlit for "The Kandi Factory" and NeNe Leakes is rumored to have her own wedding-themed spinoff.
And on magazine racks....
Zoe Saldana covers the latest issue of InStyle Hair where she opens up about how important her hair is to her and her culture.  She told the mag,
"In Latino culture, hair carries a lot of history, a lot of weight, and a lot of energy. I always liked my hair. I never wanted to have any other skin but my own, any other hair but my own. Women who spend so much of their lives wanting to have something else miss out on learning to appreciate what they do have."
OUCH. Was that a wig/weave diss?  Zoe's full interview and cover hit magazine stands on April 5.