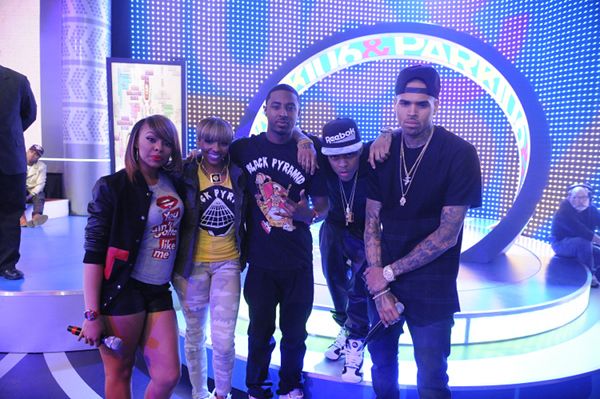 Chris Brown headed over to "106 & Park" on Monday to hang out with the cool kids and to walk his brand new "Fine China" video on to BET.  Check out Breezy answering personal questions from Team Breezy.
The artistic singer/dancer/rapper Chris Brown was all over NYC Monday on a major promo blitz.  His upcoming album X is on deck and he dropped his "Fine China" video and song.
The 23-year-old, who said he wants to do something "different" for his May birthday this year, headed over to BET to introduce his new vid with co-hosts Bow Wow, Paigion, Shorty da Prince and Miss Mykie.  And it seems he may have had a talk with his PR team in how to rebrand himself with a promo blitz of calmness.  We love this paint-loving pop-locking Breezy.
Peep the pics of him having some fun during taping below: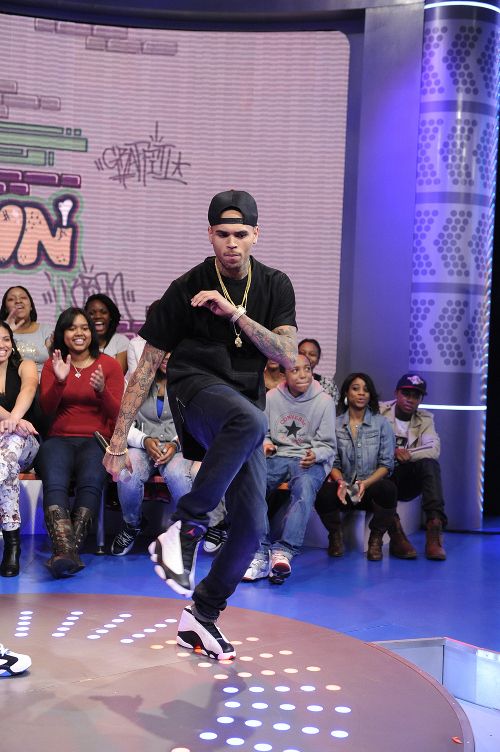 He answered a few questions for his female fans.  In case you ever wanted to know....
Chris' fave song to sing in the shower: "Cupid" by Sam Cooke
First thing he does in the morning: Take a leak
Last thing he does before bed: Creeping on twitter
Check out a clip from his interview today with the "106 & Park" hosts below:
Photog: Byron Edwards