Over the weekend, Serena Williams swung her way to her sixth Sony Open title, solidifying herself as the number one tennis player in the world. See her celebratory pics inside....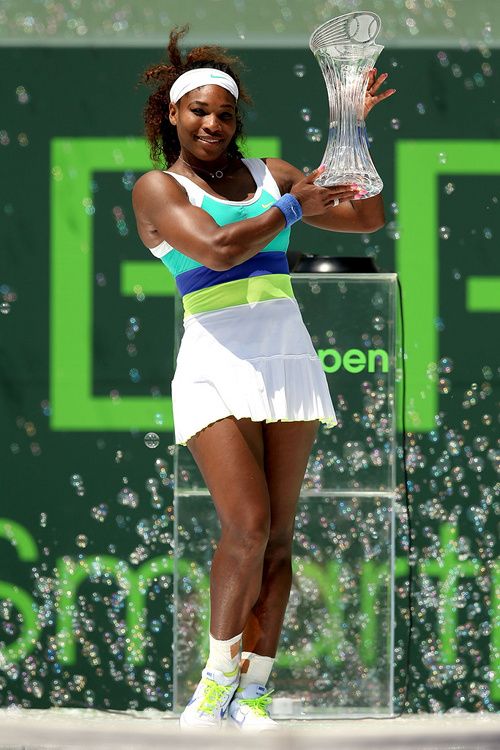 On Saturday, Serena Williams celebrated beating out her Russian opponent Maria Sharapova to win the Sony Open at Crandon Park Tennis Center in Key Biscayne, Florida.
With her sixth win, Serena now holds the record for the most Sony Open victories by a female.  She gushed to the crowd, 'I felt good today. It's so good to be No. 6 now - I mean, the six-time - oh, gosh. Thank you.''
Despite coming out on top, Serena admitted it wasn't her best performance.  ''I'm happy to be holding the championship. It's definitely not my best tournament. I think everyone here can agree. But those are the moments that count - when you can still come out on top.''
And then, On Sunday, Serena headed over to Crandon Park beach where she took a few post-victory photos and celebrated her #1 world ranking: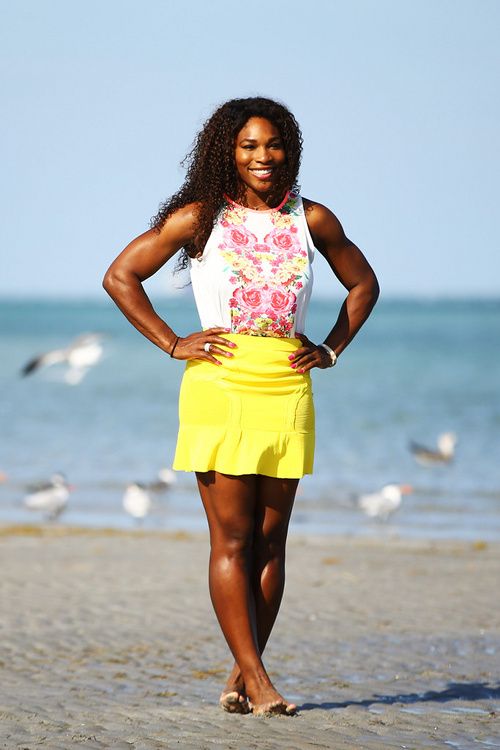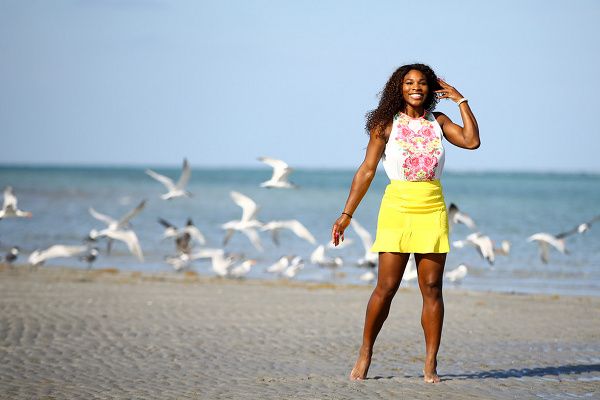 So what does a champion do to celebrate an international victory?  Serena revealed what went on at her post-victory celebration to her Twitter followers tweeting, "Big day. Celebrate?? Chicken and karaoke. #family"
BONUS:
The trailer for the upcoming documentary "Icons, Rivals, Champions, Sisters", has been released. Directed by Maiken Baird and Michelle Major, the film (on iTunes April 4th, theaters May 10) takes an intimate look at the lives of tennis superstars Venus and Serena Williams and the injuries and illnesses that threatened to take them out of the game.