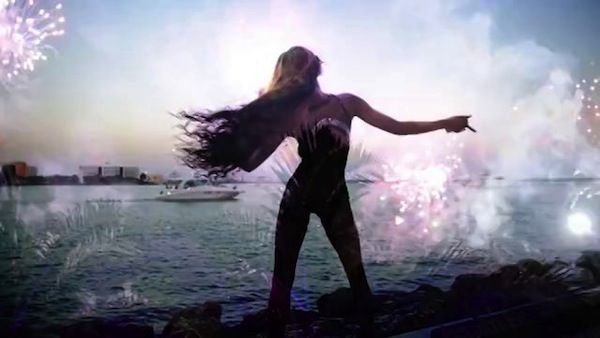 Azealia Banks has dropped a video for her "No Problems" single from her major label debut.  Watch the Yung Rapunxel's festival-inspired clip inside and hear Young Jeezy's"R.I.P." (Remix) featuring YG, Kendrick Lamar and Chris Brown.
As fans count the days until the long-awaited release of her Interscope debut Broke With Expensive Taste (April 16), Azealia Banks has unleashed a clip for her "No Problems" single.
Though originally intended as an Angel Haze diss, the clip takes on a life of its own as Yung Rapunzel rocks the mic at Ultra Music Festival in Miami. With her long weave, she sways from side-to-side while rapping into her iPhone and doing high kicks with her background dancers. Diplo and Steve Aiko also make cameos.
Watch "No Problems" here:
And in other new music....
Young Jeezy has updated his 2 Chainz-assisted track "R.I.P." with a remix that calls YG, Kendrick Lamar and Chris Brown to the mic.  During his part of the track, Chris Brown raps "If you started from the bottom, gon' and come out the closet", which might be a slight dig at Drake and his sexuality. Hmmm...shots fired?
Listen to the "R.I.P." remix here: