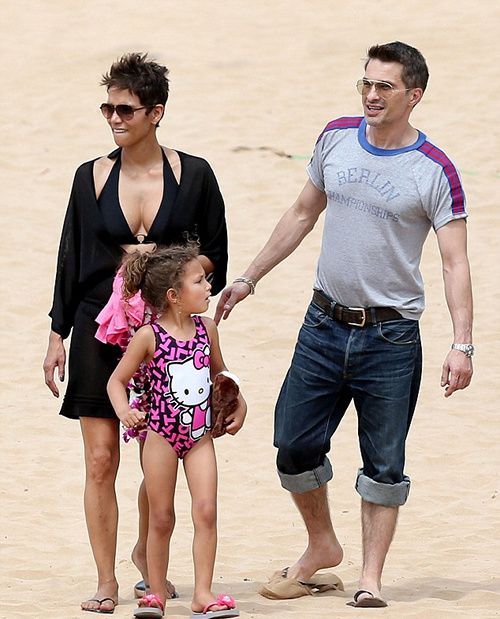 Halle Berry showed off her hot body during a beach stroll with daughter Nahla Aubry and fiancé Olivier Martinez. See the candids inside.....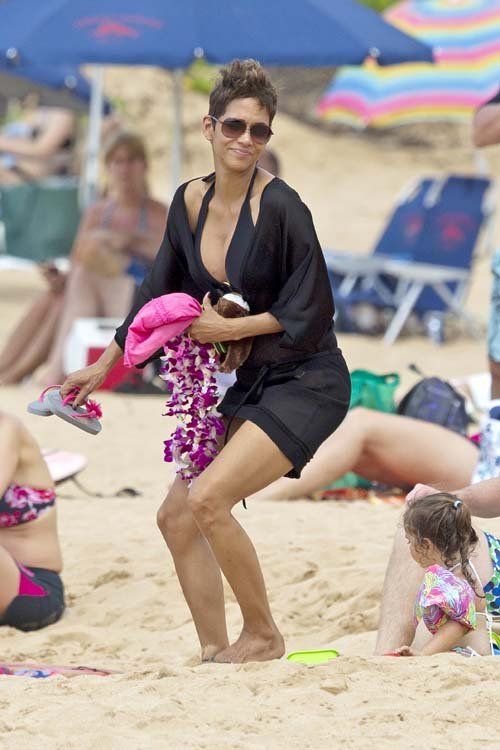 46-year-old A-list actress Halle Berry teased beach goers yesterday as she flaunted her fabulous bikini body, and you can't miss it even with her black kaftan.
The beach loving mom, who made it a family day with fiancee Olivier Martinez, held on tightly to a pair of pink flip flops, a pink dress and a traditional Hawaiian lei for her adorable daughter Nahla.
How cute is Nahla's Hello Kitty swimsuit!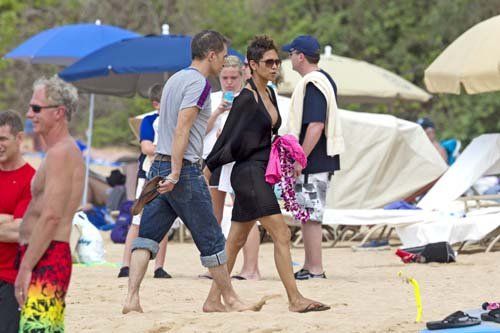 Halle made the most of her much needed vacation after a hectic promo tour for her hit film The Call.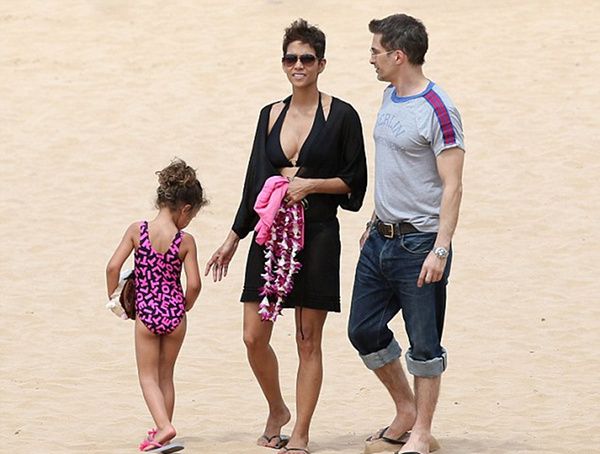 And now that most of the dust around their custody battle has settled between her and former boyfriend Gabe Aubry, it looks like everyone has moved on to a better place.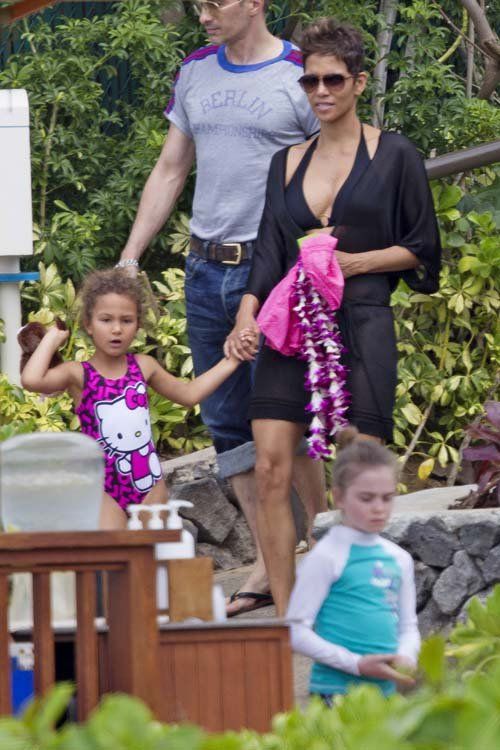 Halle recently spoke about delaying her move to France with Olivier saying, 'It probably won't be until my daughter is 18 and off to college. When Nahla turns 18, she'll be legally able to make her own decisions about where she wants to be and I think that then, when she's off on her own, we'll move there. It's where I want to end my days, that's for sure.'
Glad that they've all figured out how to make things work.
Watch video of Halle's beach stroll here:
Photos via FAME