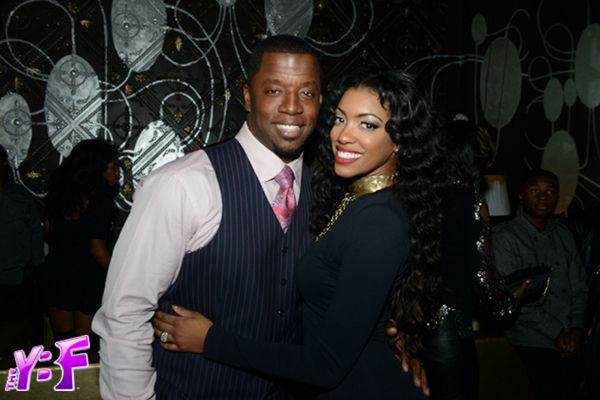 So Porsha & Kordell Stewart had a pre-nuptial agreement afterall, it seems.  Based off what Kordell listed in his divorce documents, it suggests the couple who lived the "picture perfect" life had possibly planned for the worst.  Details inside...
Kordell Stewart stated in his divorce petition, filed March 22nd, that he and Porsha were already separated.  The document, according to TMZ, also states that Kordell isn't paying a dime in spousal support because, "[She's] an able-bodied person, earning income and is capable of supporting herself."
He also stated that there will be no division of assets, which typically suggests a pre-nup is in place.  Despite the fact that Porsha said on the show the two did not have one.
In Kandi's Bravo blog back in January, she revealed that Porsha told her she did not have a pre-nup:
"I hope Porsha and Kordell's marriage lasts for a lifetime, but I will say that I was shocked when she told me that they didn't do a pre-nup. I don't know why I was shocked, but I was.  Some people like things the good ol' fashion way, and there's nothing wrong with that. To each his own!"
Not sure how Porsha wouldn't know....of if she was flat out lying.
So the real question here is....who's getting that larger-than-life pic picture of the couple that's hanging around their home?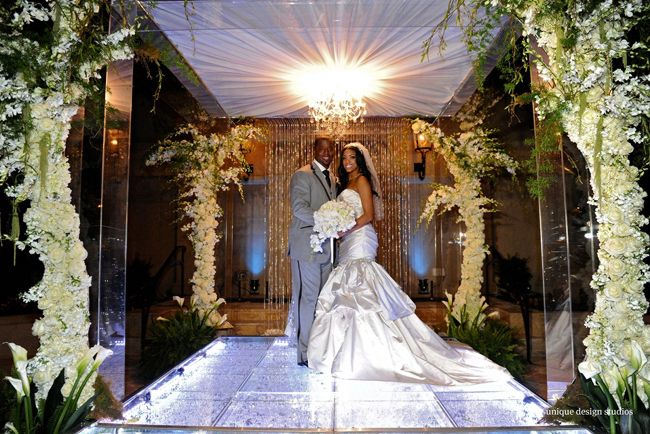 And we're also wondering if Kordell gave hints last week as to his reasonings behind divorcing Porsha.  The day he filed, he RT'd a statement saying, "It's sad how quickly people can forget about you, until they want something from you." 
And went on to say himself,"Live and let live. Enjoy life to the fullest and know GODS plan is bigger than anything someone can say or do. By the way..GODS my homie."
A few days before, he co-signed this sentiment,"Sometimes "sorry" is not enough. Sometimes you actually have to change."
Porsha has yet to comment, but she did send out this message today,"Morning Dolls Today is the 1st Day of the rest of your Life! Make It GREAT! #PS❤U.
Two days after he filed, Porsha tweeted,"A Marriage can last forever when two people decide to remain as one and conquer trials & tribulations together! #teamstewarts #faith #RHOA".
So was Porsha attempting to work things out?
Here's the couple in happier times at their lavish wedding, planned by Tiffany Nieves-Cook of "Platinum Weddings."
Photos: Dream Design Weddings , G Paras Photos