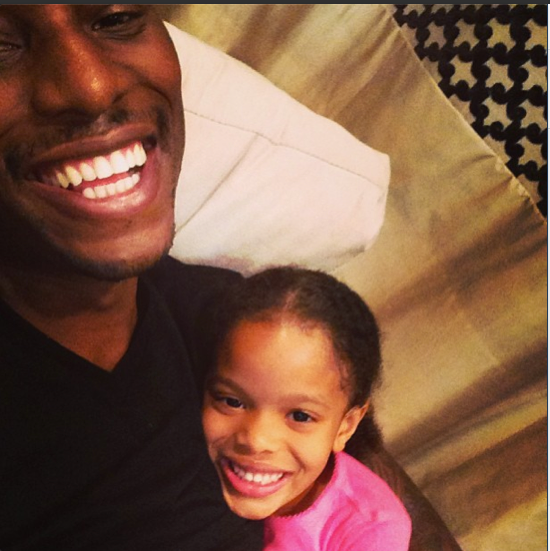 Tyrese Gibson is the jack of all trades these days.  The singer, actor, dad, and author is gearing up to release his own documentary about his life.  Check out the rags to riches preview inside...
He's got the summer blockbuster Fast & The Furious 6 on deck, his latest album Open Invitation is in stores, his singing group TGT (with Tank& Ginuwine), a new book with Rev. Run called Manology, just wrapped the Black Nativity musical and is still in production for the Teddy Pendergrass biopic (where he stars as the late singer).  
Apparently, all that isn't enough, because Tyrese--who's also dad to 5-year-old daughter Shayla--just created a documentary about his life.  Can't knock his hustle.
A Black Rose That Grew Through Concrete is all about Black Ty went from a boy growing up in Watts, Cali around drugs, prostitution and gangs, to becoming the Hollywood star that he is.  From talent shows, to modeling, to that career breaking Coca-Cola commercial, to a hit singing & movie career, he's telling folks how he got here.
Ty told his fans, "You have never seen anything like this from me....This is my story...Realist shit I ever spoke.... I really did start from the bottom."
Check out the documentary trailer below:
The full length documentary will be out Easter Sunday, March 31st.
 
Photo: Instagram