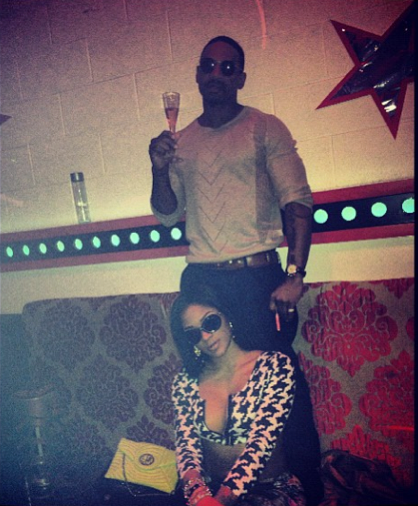 We said it would take a week...but they lasted a little bit longer.  Two weeks after Joseline blasted Stevie J (again) for having STDs, a broke bank account and everything else in between, the twosome are back together.  So much for firing him as her manager....
This weekend in North Carolina, "Love & Hip Hop ATL"'s favorite dysfunctional couple, Joseline Hernandez & Stevie J, made their way to Raleigh, NC together. 
Joseline swore up and down earlier this month that she fired Stevie J as her manager for good, called him out for all his disgusting behavior, accused him of having sex with men, diseases, and an empty bank account.  And as they have in the past, they seem to have gotten back together.  We guess Stevie's public threats to Joseline about what would happen if she left changed chick's mind.
Break ups to make ups are one thing, but your girl PUBLICLY blasting you about many things and both of you acting like it never happened...ain't hot.  Both parties look special in the end, but if they like it....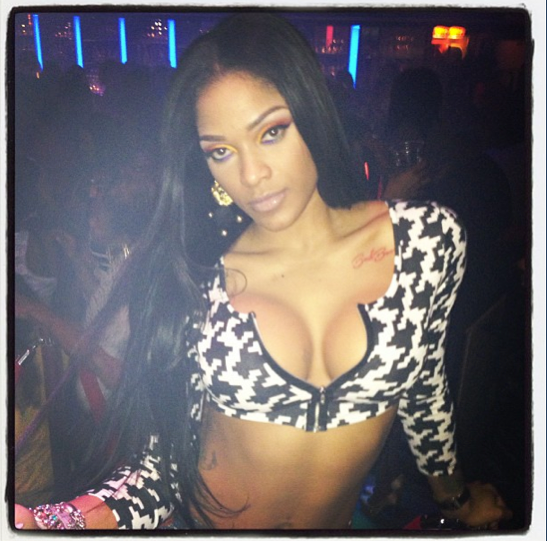 Jos and Stevie posted pics from Stevie's paid appearance at the Star Bar in Raleigh last night.  It was the official afterparty for the Women's Empowerment Event in the city, which Stevie also participated in.
We're not sure how exactly Stevie and his bus are about to empower women or why anyone thought it would be a fabulous idea to have him represent their movement.  Yet and still, he was part of the event along with Fantasia and Kandi Burruss: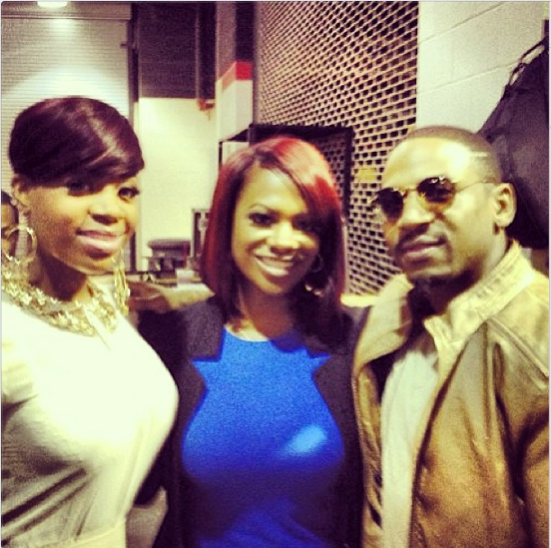 Sigh.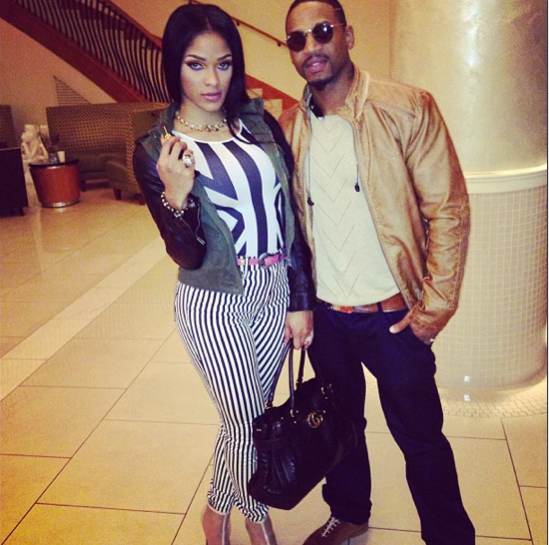 Stevie & Jos snapped pics together back at their hotel.  We guess we'll see everything play out on the new season of "LAHH ATL." 
Photos via Instagram