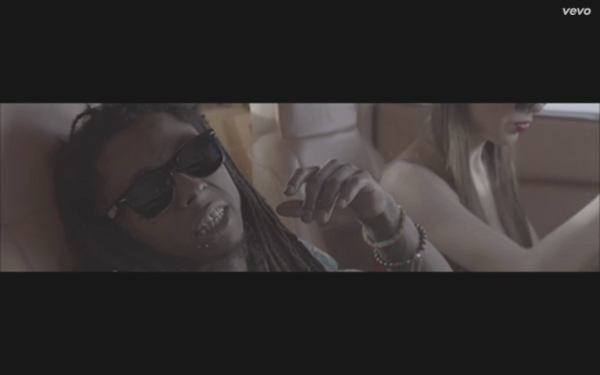 Lil Wayne just dropped a new "Rich As F*ck" video with 2 Chainz to promote his new album.  And money, cars and clothes aren't the only thing Soulja Boy's been posting on his Instagram.  Find out why thousands of his fans are dragging him on his social network inside..
As Lil Wayne gears up to drop his I Am Not A Human Being II album next Tuesday, he dropped the video for his "Rich As F*ck" single featuring 2 Chainz.  And yes, it's exactly what you would expect.  Model chicks driving fast cars with Weezy in the passenger side, the fellas jumping around talking about how heavy their pockets and gold are, and a tiger.
Check out the Parris-directed vid above.
And speaking of Weezy, after his reported near fatal codeine overdose last week, Soulja Boy posted some photos that pissed off his own fans.
The "Crank That" rapper uses his Instagram as his personal diary of sneakers, clothes, shots of his mansion and condo and cash.  And he recently posted pics of his weed....and his codeine.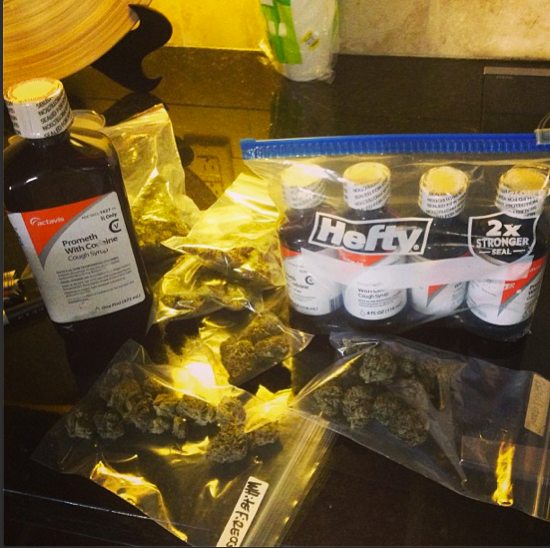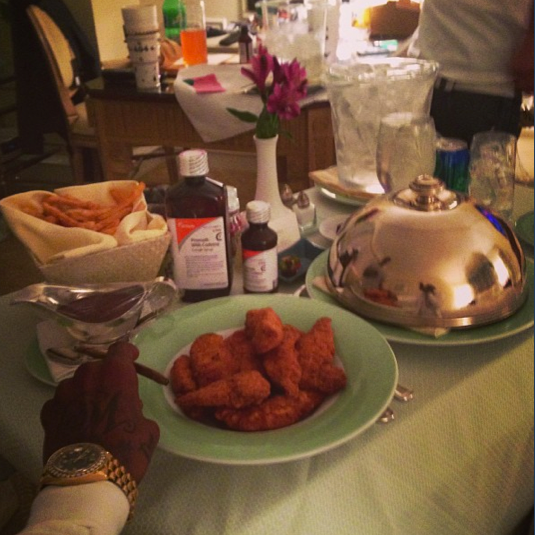 Thousands of his fans have been dragging him over being so irresponsible to promote something that obviously is horrible for you.  One of his fans wrote:
Somehow in his brain, he thinks that makes him cool..In reality, it's obvious (to me) that drug users are Sad and Weak! I hope no one else has to die a senseless death...but we all know that's not possible! God-Speed to you and all the others playing Russian Roulette with their lives!
And plenty of people chimed in with dogging him out (amongst the people who oddly supported his habit):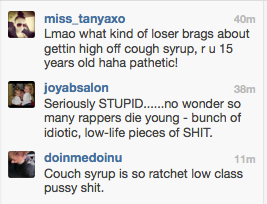 Let this be a lesson kids.  Say no to drugs.
Photos: Vevo/Instagram