Academy-Award winning actress Jennifer Hudson stepped out in a body-hugging white dress and white pumps with bangs and long wavy tresses last night.  Find out where she went and decide if we love the look inside....
Jennifer Hudson performed at the first annual Amy Winehouse Foundation Inspiration Awards and Gala at The Waldorf Astoria in New York last night and rocked a body hugging white dress which accentuated her ample bosom and tiny waist line.  The Weight Watchers spokeswoman paired her look with tricky white pumps--one of the trendy colors of spring.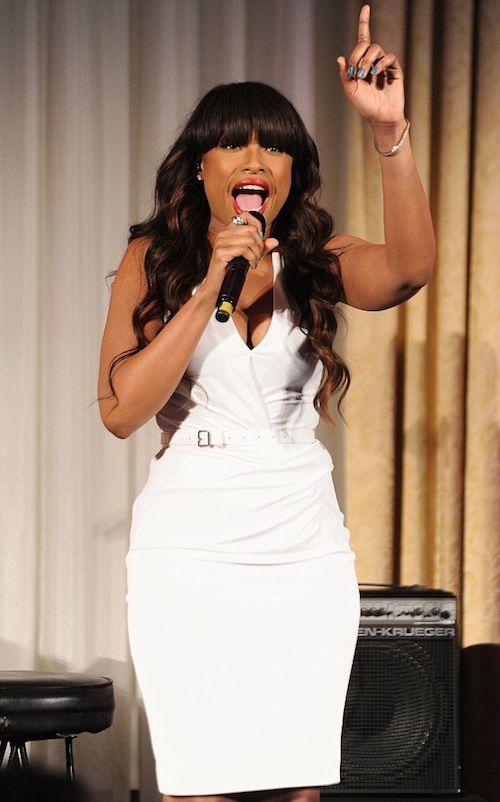 The "Smash" star, who's all set to play a dramatic role in Lifetime's upcoming movie about mental illness Call Me Crazy: A Five Film, made a bold white statement during her performance and presentation. So......
DO WE LOVE IT?