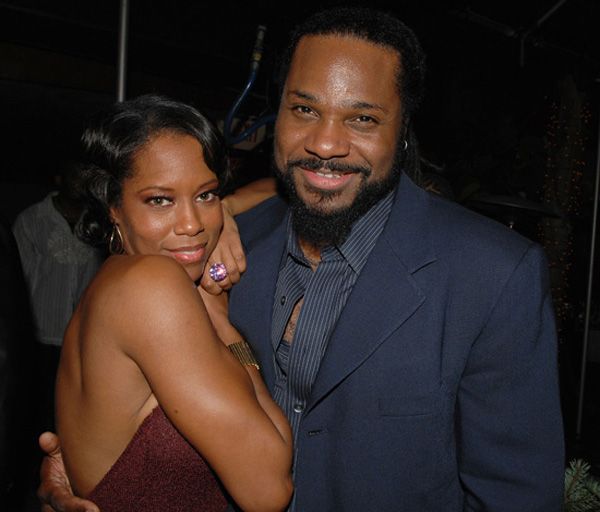 One of Hollywood's most fab couples, Malcolm Jamal Warner and Regina King, have split. More details inside and see Rick Ross, Tyga and Allen Iverson cover both XXL and SLAM's 'Kings of the Game' Issue.....
Actors Malcolm Jamal Warner and "Southland" star Regina King are on the outs...and it seems like it was Malcolm's decision.  A source close to the couple confirmed the split to US Weekly saying, "He said he wasn't feeling it anymore."  Damn.
The two celebs have been friends since their early days in Hollywood as child actors (Malcolm was on "The Cosby Show" and Regina starred on "227"), but now things have gone south.  Though it took the couple a long time to confirm their relationship, often avoiding paparazzi pics together, the relationship seems to have soured rather abruptly. 
Malcolm has allegedly asked Regina and her young son (from her marriage to Ian Alexander Jr.) to move out of the home they shared. The source added, "She's still very brokenhearted."
And in magazines....... 
XXL and SLAM have joined forces for their first collaborative issue which puts hip hop and basketball (as well as corporate sponsor Reebok) front and center. It's called the "Kings of the Game" issue and features Rick Ross, Tyga and Allen Iverson on the cover.  All three are spokesmen and creators for Reebok.  The issue hits magazine racks in New York this weekend and the rest of the country next week.
Watch BTS video here:
BONUS:
Speaking of basketball, one crazed fan ran to the court at the Heat's recent game in Cleveland to beg LeBron James to return to the Cavaliers!  LeBron said,"Well, he said he missed me. And come back please. And I didn't have much time to say much to him, because security got to him." 
Peepthe crazy clip above...